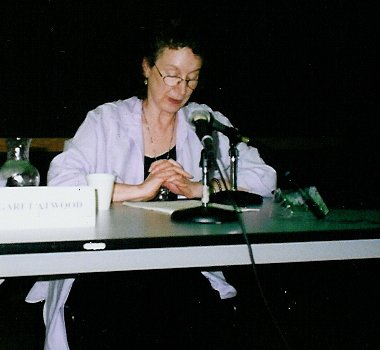 The highlight of the 2003 ACCSFF was, of course, the appearance of Margaret Atwood as the keynote address speaker. She presented a humorous and engaging talk about utopia and dystopia in her work, and expressed her views about the response her work has received in the science-fiction community. Later, she participated in a panel discussion on the fantastic in Canadian literature.

Papers during the conference sessions fell under the headings of Writers and Readers, Canadian Science Fiction, and Canadian Fantasy. The conference was held the day before the start of the World Science Fiction Convention (Torcon III) and benefited from the input of scholars attending the convention.

The proceedings of the conference, including Atwood's address, are now available; please visit our Publications page to order a copy. All proceeds from sales of the volume go to support the conference.