Film & Theatre: Filmmakers
Aspects of African Canadian Film & Theatre
Film & Theatre | Feature Films | Independent | Documentary | Filmmakers | Playwrights | Theatre Companies
Clement Virgo
Cameron Bailey
Dionne Brand
Michelle Mohabeer
Nadine Valcin
Filmmakers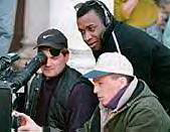 Clement Virgo
www.northernstars.ca/directorsmz/virgo.html (and /virgobio.html)

Born in Jamaica, Clement moved to Canada when he was 11. He developed his considerable skills at the Canadian Film Centre for Advanced Film Studies, which was founded by Norman Jewison. He is active in the Toronto film community as a past board member of L.I.F.T. and the Black Film and Video Network. "Love Come Down" won 3 Genie Awards including Best Supporting Actor.
Clement Virgo is an award-winning filmmaker whose credits span directing, writing, and producing. Like many directors, he began making short films and one of them, Save My Lost Nigga Soul, was named Best Short Film in Toronto and Chicago, and won the prestigious Paul Robeson Award for Best Short Film of the African diaspora at the 1995 Pan African Film and Video Festival. Using the experience he gained making short films while studying at Canadian Film Centre for Advanced Film Studies, Clement started work on what would become his first feature. Rude, released in 1995, which he wrote, produced, and directed showed his considerable talents and has played at festivals around the world. It premiered at the Cannes Film Festival in 1995 and opened the Perspective Canada program at the Toronto International Film Festival, where it won a Jury Citation for Best Feature Film. It was also selected for the Sundance Film Festival, nominated for eight Genie Awards, and won Best Canadian Film at the Atlantic Film Festival and Best Ontario Film at Cinefest 1995. Quite a start for this young filmmaker.
From Rude he moved carefully and successfully into episodic television. He picked-up a Gemini Award nomination for Best Direction in a Dramatic Series for his episode of the CBC series, Side Effects. Virgo's The Planet of Junior Brown, although produced as a made-for-television movie, had its theatrical premier at the Toronto International Film Festival and went on to win Best Feature Film at the Urban World Film Festival, America's foremost black film event, and Best Screenplay at the Monte Carlo International Television Festival. Back in Canada, The Planet of Junior Brown won Clement Virgo and his co-writer, Cameron Bailey, a Gemini nomination.
His latest film, Love Comes Down was given nine Genie nominations from the Academy of Canadian Cinema & Television and won 3 including Best Supporting Actor at the awards ceremony in Toronto on January 29, 2001.
This biography is Copyright © 2000 by: Jan Fuller
Other Works by Virgo:
"Love Come Down" (2000)
"Split Second Pullout Technique" (1992)
"A Small Dark Fleshy Ass Thang" (1991)
"The Great Black North" (?)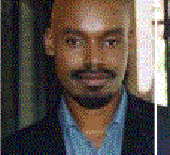 Cameron Bailey
www.cyberus.ca/~oag/exhibits/thresh/bailey.htm
A native of Barbados, Cameron Bailey is a writer and curator whose work has appeared in a number of Toronto-based, national and international publications. He is a regular critic of film and video for the weekly Now Magazine in Toronto and CBC Stereo's national program "The Arts Tonight." He has also contributed to The Village Voice, Screen, CineAction!, Fuse, and Borderlines. Bailey is the founder and programmer of the Toronto International Film Festival's Planet Africa section, and past head of the Festival's Perspective Canada section. Bailey's articles include "Virtual Skin: Articulating Race in Cyberspace" in the MIT Press book Immersed in Technology: Art, Culture and Virtual Environments; and "How to Make Love to a Nation Sans Disparaître" in Territories of Difference. From 1990 to 1995, Bailey served as a Director of the Ontario Film Development Corporation. He is also a former Director of Toronto's Black Film and Video Network and the Images Film and Video Festival. Series curated by Bailey include "A Question of Truth" (Toronto, 1997), "Black Canadian Film and Video" (Atlanta, 1996), and "Race and Nation: Black British Film and Video" (Ottawa, 1991 and Toronto, 1992).
www.showcase.ca/movies/hosts_bio_cam.asp
Cameron Bailey is a Toronto based writer, broadcaster and film programmer. Since 1998, Cameron has co-hosted The Showcase Revue…The Planet of Junior Brown, co-written by Cameron and Clement Virgo, was named Best Picture at the 1998 Urbanworld Film Festival in New York, and was nominated for a Gemini Award. Currently, Cameron's second screenplay, old school, is in development.
Cameron also hosts IFC Filmmaker, a series of one hour episodes spotlighting the unpredictable process of filmmaking from happy accidents to unforeseen causalities, on the Independent Film Channel.
Other works by Cameron Bailey:
"Displace"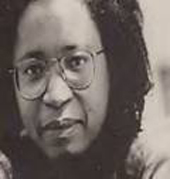 Dionne Brand

www.wmm.com/Catalog/_makers/fm25.htm
An established writer and poet, and director of Listening For Something...Adrienne Rich and Dionne Brand in Conversation, Dionne Brand's most recent filmmaking credits include the 1993 NFB documentary Long Time Comin' highlights their work, their politics, their lesbian sexuality, and their insistence that their art sustains a relevant political edge. Long Time Comin' is the third film in Studio D's Women at the Well series.
In 1991, Brand directed the award-winning documentary Sisters in the Struggle, the second film in Women at the Well. This 50-minute documentary features Black women who are active in community, labour and feminist organizing, and electoral politics, who share insights and personal testimonies about racism and sexism. Brand was also associate director and writer of Older Stronger Wiser (1989), the first film in Women at the Well.
voices.cla.umn.edu/authors/DionneBrand.html
Dionne Brand was born in Guayguayare, Trinidad. After graduating from Naparima Girls' High School in 1970, she moved to Canada, where she has lived ever since. She attended the University of Toronto, earning a B.A. in English and Philosophy. She earned an M.A. in the Philosophy of Education from the Ontario Institute for Studies in Education. She taught English Literature and Creative Writing at Guelph, York and Toronto universities. She taught poetry writing at West Coast Women and Words Summer School in Vancouver and at the Humber School of Writing in Toronto. She was a Writer in Residence both at the University of Toronto and at the Halifax City Regional Library.
Brand has strong political views, expressing them in her books, films, and social activism. She has been a member of the Communist Party of Canada and remains committed to Marxist ideas, particularly to the principles of equal distribution of the world's wealth.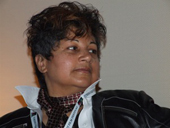 Michelle Mohabeer
www.wmm.com/Catalog/_makers/fm254.htm
Michelle Mohabeer is a Guyana born, Toronto based multi-award winning independent Film Director, Screenwriter, Film Instructor at Ryerson University and Curator. She holds an MFA in Film Production from YORK University (Toronto) and an honours BA in Film Theory & Criticism from Carleton University. Her films Exposure, Parkdale Portraits, Coconut/Cane & Cutlass, Two/Doh, and Child-Play have received acclaim at festivals across North America, Latin America, Europe, Japan, Australia, South Africa, India and the Caribbean. She was recently awarded a Canada Council grant to complete the feature film script Chameleons. Michelle was also profiled in two recent publications FILM FATALES: Independent Women Directors, edited by Judith Redding & Victoria Brownworth and her work was featured in THE BENT LENS: A World Guide to Gay/Lesbian Film (Australia Catalogue Company).
She is currently in production with a 35mm short experimental film Anon and in development with a made for television documentary. Her latest film Child-Play was awarded honourable mention for Best Direction at the 11th IMAGES International Film Festival (Toronto) and had a successful US Premiere at the 20 2nd URBAN World International Film Festival and the 21st Asian American International Film Festival (In NYC) consecutively. Michelle was also invited to present a paper and screen Child-Play and Coconut/Cane & Cutlass at the 6th Annual Caribbean Women Writer's & Scholar's Conference in Grenada.
Other Works by Michelle Mohabeer:
"Chameleons" (in development)
"Manufacturing Gender" (in development)
"Under the Knife" (pre-production)
"Tracing Soul" (2001)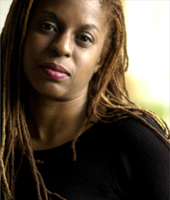 Nadine Valcin
www.wmm.com/Catalog/_makers/fm436.htm
Nadine Valcin is the director of Black, Bold and Beautiful: Black Women's Hair. She came to the world of film and television after obtaining a bachelor of Architecture from McGill University. She has since worked in a variety of capacities in the industry, from assistant editor to on-air promotions producer with research, writing and other credits along the way. She has experience in both film and television with organizations such as the National Film Board, CBC and TVOntario's French language network, TFO. Her first short film Independent Modulations has been broadcast on CBC's Canadian Reflections and screened at numerous festivals. She is currently developing a short historical drama entitled Angelique. (03/00)