Alumni Matters - February 2015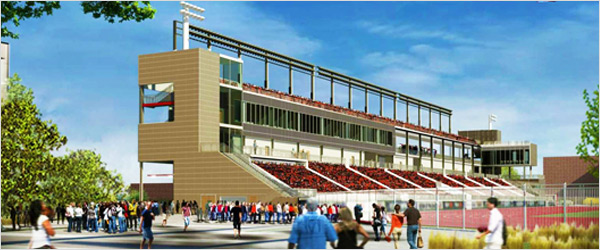 Get hyped, York alumni! The Toronto 2015 Pan Am/Parapan Am Games are coming to York University—and you should too! Purchase your tickets today and take part in the excitement as athletes, coaches, trainers, guides and support personnel from across the continent descend on Keele campus starting June 10. More...








EVENTS

LaMarsh Fundraising Gala
Feb. 27, Toronto, ON

York Circle Lecture & Lunch
Feb. 28, Toronto, ON

Glendon Alumni Breakfast
March 4, Toronto, ON

Calgary Alumni Reception
March 9, Calgary, AB

Vancouver Alumni Reception
March 10, Vancouver, BC

London Pan-Canadian
Alumni Reception
March 12, London, UK

TEDxYorkU
March 28, Toronto, ON

Ottawa Alumni Reception
March 30, Ottawa, ON

Keep up with upcoming York events by visiting the Alumni Events page and the main York Events page.

DID YOU KNOW?

Did You Know? Glendon Athletic Club is celebrating their 50th anniversary this year - and they want all #YUalumni to take part!

Sign up for an annual membership today and,
on top of the normal 20% discount, grads will receive
an additional $100 discount,
a free training session and a GAC gym bag!

MORE NEWS FROM YORK
Lassonde students, Schulich alum selected for prestigious Next 36 entrepreneurship program

President Shoukri's statement on supporting and defending the right to free speech

David Miller commits to working relationship between WWF-Canada and FES
LaMarsh Centre gala to raise funds for child and youth research, child soldiers

New study from York claims media coverage can actually stop the spread of disease

Davos World Economic Forum shifting burden to consumers, say Schulich researchers

Does religion help people to do good? The answer is in the science, says York study

Canada Foundation for Innovation awards York researchers more than $284,000