Alumni Matters - December 2014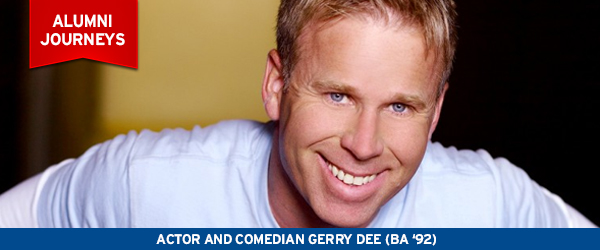 After spending 10 years as a high school phys-ed teacher, York alumnus Gerry Dee switched to comedy and acting full time in 2003. Recently, the educator-turned-comic-turned-TV personality (and creator, writer, and star of CBC's hit sitcom, Mr. D) stopped by York to share his success story with students, faculty, staff, and alumni. More...
EVENTS

Markham Alumni Reception
Jan. 21, Markham, ON

Vancouver Alumni Reception
Feb. 2015, Vancouver, BC
Date TBC

Ottawa Alumni Reception
March 2015, Ottawa, ON
Date TBC

Montreal Alumni Reception
March 2015, Montreal, QC
Date TBC

Keep up with upcoming York events by visiting the Alumni Events page and the main York Events page.

DID YOU KNOW?

York grad Arié Moyal (BA '05) is hitting the road to find out the power of a hug!

Check out this Global TV video following him as he travels North America and uses the simple act to spread holiday cheer while raising awareness for mental health.

MORE NEWS FROM YORK