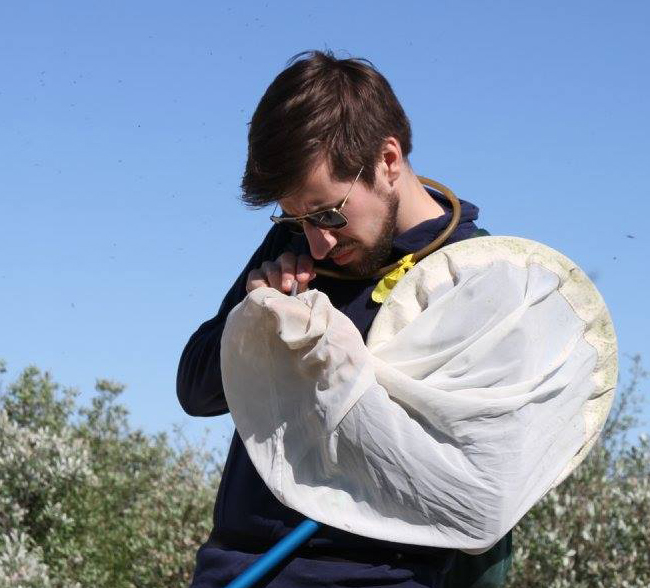 Spencer K. Monckton
M.Sc. candidate, York University
Honours B.Sc. in Biology, University of Ottawa
Email: monckton@yorku.ca
Research Interests
I am broadly interested in the study of insect systematics, and I am particularly fond of taxonomy, both as biology's base reference system, and as a means to appreciate the diversity of life. Insects are both incredibly diverse and ecologically important, while bees are particularly fascinating examples in their role as pollinators. They also exhibit wonderful - and often under-appreciated - diversity, making them a worthwhile and rewarding focus of taxonomic research.
My Master's research consists of a taxonomic revision of a subgenus of bees endemic to Chile - Chilicola (Heteroediscelis) - in the family Colletidae. This group of 10+ species has not been adequately reviewed since its description by Toro & Moldenke in 1979, and my work in the Packer lab will include descriptions of several new species, a phylogeny, and an analysis of their biogeography. As part of this work, I undertook a field excursion to Chile in early 2013, from January 8th to May 8th.
---
Publications
---
Favorite Recipe
Chocolate Chip Cookies
Ingredients
2 cups flour
1/2 tsp. baking soda
1/2 tsp. salt
3/4 cup unsalted butter, melted
1 cup packed brown sugar
1/2 cup white sugar
1 whole egg and 1 yolk
2 cups chocolate chips
1 tbsp. vanilla extract
Directions
Preheat the oven at 325°F. Combine flour, baking soda, and salt in one bowl. In another, combine butter and sugar until blended. Beat in vanilla, egg, and yolk until light and creamy. Add the dry ingredients to the wet, mix until just blended. Stir in the chocolate chips, and form into balls on a greased or lined baking sheet. Bake 15-17 minutes, or until just golden brown.
---
Funniest Research Story
James and I had been on a field trip in Chile for over two months, and we were reaching our furthest-south stop in Puerto Montt. The last few days had been miserably rainy, as the south of Chile is prone to get in March. We were cold, wet, tired, and frustrated at the lack of fieldwork success. Up to this point we had experienced much of Chile, but still could not get over the fundamental differences in culture from home. Once in Puerto Montt, we got lost trying to find our way down the hill to the harbour, and ended up having to make a stressful N-point turn on a slippery downhill pedestrian (?) walkway. We returned to the main road to regroup, and stopped at a Petrobras (gas station) for a coffee and to use the baño.
With no empty parking spaces, James applied local philosophy and parked on the end of a row of cars, where clearly no parking was allowed. "I think we're okay," he said, and joked that somebody would probably park beside us. Not five minutes later, somebody did, and we had a good laugh. Now we are sitting inside, quietly watching the rain, sipping coffee, when a man walks in. He looks around kind of hesitantly, shy. Something about his demeanour is a bit suspicious, a little shifty. He is clearly uncomfortable and uncertain about being here, but for some reason he's not left with much choice. He's holding something. Almost reluctantly, he walks over to a nearby table, and looks around again. I have never seen anybody take a seat at a table so hesitantly. He sits down. He looks around a bit more, still uncomfortable, still uncertain.
On the table, he puts down a plastic dish, containing a live turtle.
James and I look at each other. We're now sitting in a gas station, and there's a turtle in plain view. I can barely process this information. Why is there a turtle here? The man pulls out his laptop; he's just here to use the WiFi.
And that's pretty much Chile in a nutshell.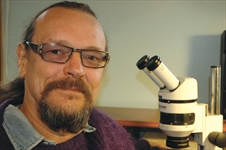 Lumbers Building 345
York University
4700 Keele Street
Toronto, Ontario
M3J1P3, Canada