Posted on | February 7, 2008 | No Comments
this might be interesting: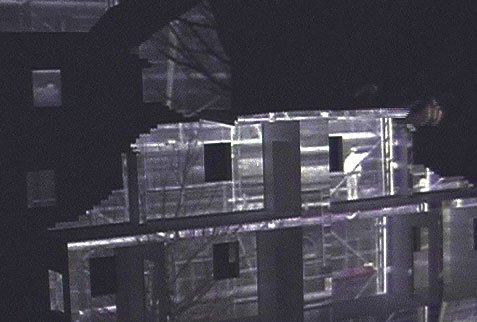 CLOSED FOR RENOVATIONS
Lyla Rye
Fly Gallery
1172 Queen St. West, Toronto, ON
February 7 – 28, 2008
During a recent residency, I reconstructed my daughter's dollhouse out of plastic building blocks. This model of a model became a way to create a home away from home for myself. In my preparations for return, I had to destroy the dollhouse I had built. In doing so I created Closed for Renovations, which reopens nightly 6pm – Midnight.
Lyla Rye is a Toronto-based installation artist. Hopscotch, a recent solo exhibition, was shown at the Agnes Etherington Art Gallery, Kingston, 2006, and then traveled to the Esplanade Gallery, Medicine Hat, 2007 and now has an accompanying catalogue. She has participated in exhibitions across Canada at galleries including The Power Plant, The Dunlop Art Gallery, Regina, The Mendel Art Gallery, Saskatoon and The Textile Museum of Canada, Toronto. She has participated in international exhibitions in Berlin, Paris, New York, San Francisco and Adelaide, Australia. She has pieces in the public collections of the Art Gallery of Nova Scotia, Robert McLaughlin Gallery, York University and the E.P Taylor Library of the AGO.
For more information please contact Lyla Rye at 416 536 6381 or
www.personavolare.com
Comments