CLASSROOMS TO CAREERS SCHEDULE

March 18 – March 21, 2014
Registration is required. You may register for each session separately on the Career Centre's online system using Passport York (you must sign up for an account on the system before you will be able to register for any events).
Tuesday, March 18, 2014
On-the-Job Success workshop
3:00 - 4:30 pm
205 McLaughlin College (Career Centre Meeting Room)
Presented by: Stacey Verhaeghe, Internship Coordinator, York University Career Centre
Nervous about starting your first job? Join us to learn how to prepare for day one. Learn about:
Making a great impression
What to wear
Business communication
What to say at meetings
How to stay connected with your colleagues
Skills employers value
---
Wednesday, March 19, 2014
Build a LinkedIn Profile that Gets Noticed
1:30 – 3:30 pm
034 Founders College
Presented by: Mayolyn Dagsi, Job Search Advisor, York University Career Centre
Want to know how you can be using LinkedIn to support your job searching efforts? Looking for ways to stand out in the hiring process? Attend this hands-on workshop, held in a computer lab to:
Learn tips on crafting an effective profile that reflects your brand and gets you noticed
Compose, edit and improve your profile to stand out as a candidate
Discover tips on how to maximize the benefits of LinkedIn in finding a job or researching career options
Attendees in the workshop will have an option to get their picture taken to use as part of their profile. We recommend that students bring their current resumés to the workshop as a reference and set up their LinkedIn account in advance. Space is limited so register today!
---
Thursday, March 20, 2014
Webinar: Navigating your New Grad Career
1:00 – 2:00 pm
Online (URL will be emailed prior to the event)
Presented by: Jillian Svensson, Senior Associate Manager, Corporate Partnerships, Canada, Heart and Stroke Foundation of Canada
Worried about the job market for new grads and want to know how you can take charge and create opportunities for yourself? Alumna Jillian Svensson has spent the past 13 years in the sports and entertainment industries working for companies such as Disney Cruise Line and Maple Leaf Sports & Entertainment, Navigating a career that has seen positions in customer service, the management of professional athletes and running a $4 million charitable fundraising portfolio, Jillian realized how important it is to have a solid, authentic and personable work style. Join this accomplished alumna she shares her experiences and advice on how to position yourself in the market, the tools needed to succeed and the ins and outs of business etiquette.
This webinar will cover:
Current job market and the tools to help navigate it
When skills and experience meet opportunity
Personal branding
Building and activating your network
Social media footprint and how it is perceived
Work/Personal time relationship
---
Friday, March 21, 2014
How Do You Rate in Excel 2010?
1:00 – 3:00 pm
034 Founders College
Presented by: Cheryl Dickie, Technical Learning Specialist, York University and Christine Norton, Coordinator, Technical Learning, York University
Often, when presenting themselves to employers, job candidates will rate their own computer skills as basic, intermediate or advanced. But how do you judge your own skills? Is it the case that, just because you use certain software "all the time", you are an advanced user? Join Excel experts Christine Norton & Cheryl Dickie from York University's Centre for Staff Development & Technical Learning for an overview of Excel 2010 features that you need to know to present yourself as an experienced user. Learn about:
How to arrange data efficiently, filter and sort it, and analyze it for meaningful patterns
How to improve your own technical skills
Where to find useful low-cost and free resources to help you improve your employability
Recruitment Policies and Disclaimer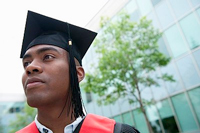 classrooms to careers schedule:
In this section: