Contact Us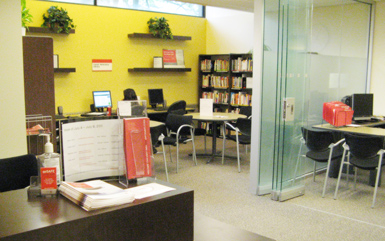 The Career Centre is located on the second floor of McLaughlin College.
» York University map (Keele campus)
Mailing Address
Career Centre
202 McLaughlin College
York University
4700 Keele Street
Toronto, ON M3J 1P3
Telephone: 416.736.5351
Fax: 416.736.5684
Website: www.yorku.ca/careers
Email: career@yorku.ca
Hours of Operation
General Hours
Monday to Thursday: 9:00 am – 4:00 pm
Friday: 10:00 am – 4:00 pm

Summer Hours (June 1 - August 31)
Monday to Thursday: 9:00 am – 4:00 pm
Friday: 10:00 am – 3:00 pm
We are closed on statutory and university-wide holidays.
Social Media
Follow us on Twitter.
Like us on Facebook.
Subscribe to our Youtube Channel.
Give Us Your Feedback
Let us know what you think about the Career Centre
Help us improve our programs and services by providing your feedback about Career Centre workshops, events and services.

Website Feedback
Help us improve our website by reporting broken links or making suggestions for improvement.