Career Conversations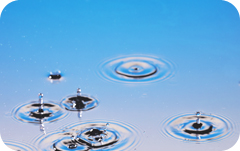 The Career Conversations Series, sponsored by York Alumni Relations, is a series of panel and webinar discussions that focus on various fields of interest and are designed to provide students with an opportunity to connect with employers and alumni; gain insight into areas of interest to them; and get advice from professionals currently working in the field. During these sessions Employer and Alumni participants will address and discuss questions from a Career Centre moderator, students and new graduates on topics such as:
Where to look for and secure a position within the industry;
How to make connections within the field;
What is involved in the application process, e.g. specific hiring dates, materials required;
How to write an effective resumé and cover letter targeted to their organization;
What to expect during the interview; and
How to succeed on the job.
Register for these panels on the Career Centre's online system using Passport York (you must sign up for an account on the system before you will be able to register for any events).
Upcoming Career Conversations Panels 2012-13
None scheduled at this time.
Previous Career Conversations Panels 2012-13
| | |
| --- | --- |
| Discovering Green Careers | March 27, 2013 |
| Discovering Careers in Community Health | March 7, 2013 |
| Discovering Careers in Advertising & Marketing | February 12, 2013 |
| Discovering Careers in Broadcast Media and Entertainment | February 5, 2013 |
| Discovering Careers on Bay Street | January 30, 2013 |
| Career Conversations with French Language Speakers | January 29, 2013 |
| Discovering Careers in Law | January 22, 2013 |
| Discovering Careers in Government & Social Services | November 6, 2012 |
| Discovering Careers in Non-Profit, Charitable, Non-Governmental & Social Justice Organizations | October 22, 2012 |
| Alumni Perspectives on Further Education Options for Liberal Arts Students | October 17, 2012 |
| Alumni Perspectives on Further Education Options in Health Care | October 16, 2012 |
Archived Career Conversations Webinars
Webinar recording: A Career Conversation Webinar with Natalie Angell-Besseling
,
Cofounder & Executive Director, The Shanti Uganda Society, Vancouver
---
Webinar transcript: A Career Conversation Webinar with Veronica Choi
,
Teacher, Ministry of Education, Singapore
---
Webinar recording: A Career Conversation Webinar with Leslie-Ann Boisselle
Public Affairs Officer, High Commission of Canada, Trinidad and Tobago