Career Success: Employment Supports for York Students with Disabilities
Wednesday, February 26, 2014
9:00 am – 12:00 pm
The Underground, York University Student Centre
This event is a partnership between the Career Centre and Counselling & Disability Services.
This event is open to students with disabilities only. Please register for this event on the Career Centre's online system (you must sign up for an account on the system before you will be able to register for any events).
Agenda:
Complimentary continental breakfast (9:00 am)
Round-table discussions (10:00 am - 12:00 pm)
Connect with and hear from employers, community service providers and employees with disabilities about workplace disclosure and accommodations for persons with various disabilities (e.g. physical, learning, mental health). Learn about employment supports in the workplace for persons with disabilities at this annual event.
Employer & Community Agency Participants
The following employers and community agencies will be in attendance to share information, talk about accommodations in the workplace and answer any questions you may have:
If you anticipate needing any type of accommodation(s), or have questions about the physical access to this event, please contact the Career Centre at 416-736-5351 in advance of your participation.
This is a scent sensitive event. Please limit or eliminate the use of scented personal care products whenever possible. Thank you for your consideration.
Recruitment Policies and Disclaimer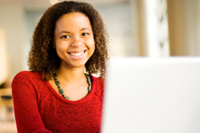 more events for students with disabilities
February 24, 2014 1:00–4:00
Who Am I? Self Assessment Game workshop for Students with Disabilities
February 28, 2014 2:00–4:00
To Disclose or Not to Disclose? Interview Skills for Students with Disabilities Workshop