Exploring My Options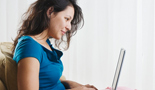 Research educational programs
If you've determined that the occupation you're interested in requires post-graduate study—or that you would increase your odds of success in your chosen career with some education beyond the Bachelor's level—begin to research the different programs available and the institutions that offer them.
---
Questions for research include:
Is this program recognized by the industry I'm interested in?
What are the admission requirements?
Is an audition, portfolio or interview required?
Is an entrance exam or standardized test necessary? (some educational programs like law school, medical school and graduate programs have special testing procedures. Booklets about many of these tests can be accessed online)
What are the costs associated with this program?
---
Resources to assist you in researching your further education options
York University's Faculty of Graduate Studies: Check out the many great graduate degrees and post-graduate programs offered right here at York!
The Association of Universities and Colleges Canada: Choose the type of program you're looking for and this website will list which Canadian universities offer that program.
Gradzilla: You can research graduate programs in the US with a Facebook application.
Career Cruising will allow you to research by school, academic program or apprenticeships so you can find out about any other Canadian or US institution offering the program you're looking for.
Getting Into Graduate School: This PDF manual from the University of Pittsburg provides detailed advice on choosing and applying to a graduate program.