MAKING CONNECTIONS
Connecting with others is one of the most important aspects of your career development
—for researching potential careers, networking with people in fields you're interested in, seeking out or creating career opportunities, and looking for a job. All of your connections are valuable ones, whether they're friends, family members, fellow students, employers, teammates, professors, roommates, or neighbours. For the purposes of beginning and furthering your own career, it is important that you value all the connections you have and continue to make new connections, particularly in the career field you're interested in.
Ways to Make Connections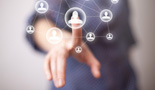 1

Identify networks

Start by taking a few minutes to look at who is in your current network. You'll be surprised at how extensive your network already is! more...
---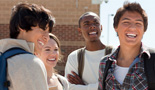 2

Hang out with friends

This is the easiest way to start building your network! These are the people who know you best so they're the ideal people to recommend you to others for career exploration or job search information. more...
3

Be a good neighbour

This is another easy one! Look around your neighbourhood, or your residence. Are there ways to get involved? Ways to make a contribution? more...
---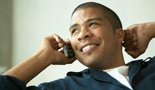 4

Learn how to utilize your connections

Do you know how to make connections without being a nuisance? Take the time to learn acceptable networking behaviour so your connections with others will be more enjoyable and successful. more...
5

Join an online community

You probably already utilize social media like Facebook or Twitter, so you likely already have an online presence—but are you using it to help your future career? more...
---
---