MAKING CONNECTIONS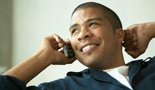 Learn how to utilize your connections
Do you know how to make connections without being a nuisance? Take the time to learn acceptable networking behaviour so your connections with others will be more successful.
---
Networking can be a positive experience
One of the reasons networking often conjures up negative images is that many people attempt to network in ways that are inappropriate — including being disrespectful of others' time, being "pushy" or insincere, failing to express appropriate gratitude, and taking without giving back…just to name a few! That's why it's so important to know how to utilize your connections both appropriately and effectively.
---
Resources to help you effectively use your network
Making a Great First Impression in Your Interview and Beyond workshop
Network Your Way to the Top: In this blog entry, Economics graduate Sarah Shaikh shares her experience as a novice networker.
The Importance of Career Networking: This short article by CareerChoiceGuide.com provides some quick tips for networking success.