Top Employers Webinar Series
About the Webinars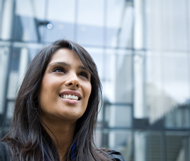 Want to hear from the top employers in the GTA and Canada? Want to know what makes them so great and why people love working there? As you think about starting your career you should also consider the type of employer you want to work for.
Join us for the Top Employers Webinar Series and hear from the best employers in the GTA as identified by sources including Canada's Top 100 Employers and the From Learning to Work Survey. These employers received high marks in categories such as: physical workplace; work atmosphere and social; health, financial and family benefits; vacation and time off; employee communications; performance management; training and skills development; and community involvement.
You'll hear from an employee and find out what it's really like to work there and what you need to do to land a job with them. Topics covered will include:
The benefits of working for that organization
The type of positions available
How to find and apply for jobs within that organization
Top Employers Webinar: Unilever
January 28, 2014 10:30 – 11:30am
Presented by: Ryan Daniels, Assistant Category Grade Manager, Unilever
Web address will be sent in a reminder email prior to the event

Unilever Canada Inc. has been identified as one of Greater Toronto's Top Employers for 2014. The company scored top marks in categories such as Work Atmosphere & Social, Health, Vacation & Time Off, Training & Skills Development and Community Involvement. Hear from an employee about what it's really like to work there and what you need to do to land a job with them.
How to Participate
Register for these webinars on the Career Centre's online system using Passport York (you must sign up for an account on the system before you will be able to register for any events).
To participate in a webinar, you will need a computer (with speakers or headphones), internet access, and Adobe Flash Player installed in your browser. You will receive the URL of the webinar in a reminder email after you've registered for the event. On the day of the event, you will login to the webinar and ask your questions via chat.