CITY Institute Director
Director
Professor Peake is a feminist geographer with interests in the gendered social organization of urban space. She has conducted research on the articulation of social relations of class, gender, race and sexuality in relation to urban places in Canada, the USA and Guyana.Prof. Peake studies urban Canada and feminist geography, particularly the gendered social organization of urban space.
___
Acting Director: Department of Geography, Faculty of Liberal Arts and Professional Studies
Prof. Bain is a geographer who studies contemporary Canadian urban and suburban culture. Her work examines the contradictory relationship between artists, cities, and suburbs with particular attention to questions of occupational identity formation and urban change. In her current research she focuses on cultural production and creative practice on the margins of Canada's largest metropolitan areas.
.
York University Faculty Members
Prof. Othon Alexandrakis
Department of Anthropology
Prof. Alexandrakis is an anthropologist whose research interests include citizenship, migration, ruination and statecraft. He has conducted ethnographic fieldwork in and around Athens, Greece, among various populations that live in that city, including undocumented migrants (mostly from West Africa), anti-establishment youth and the Roma (Gypsy) community.  His current research examines local responses to neoliberal-fed precarity among Athenians, with particular focus on the emergence of spaces of experimentation with traditional political forms.
Prof. S. Harris Ali
Faculty of Environmental Studies
Prof. Ali studies environmental disasters; the environment and health; environmental sociology; and preventive engineering. In addition, he investigated how processes of globalization have affected the transmission and response to SARS within the context of Toronto as a global city.
.
Prof. Uzo Anucha
School of Social Work, Faculty of Liberal Arts and Professional Studies
Prof. Anucha's scholarship focuses on: Homelessness and Under-Housing; Immigration and Diversity; and International  Social Work. She actively seeks to bridge the gap between knowledge production and knowledge use by translating and disseminating research findings to communities, agencies and policy makers using diverse forums. She was the Director of a six-year (2006-2012) international collaboration with the University of Benin, Nigeria that focused on building the capacity of social workers to better address the vulnerability of women and girls in Benin City to poverty, trafficking and HIV/AIDS.
Prof. Ali Asgary
Emergency Management, School of Administrative Studies, Faculty of Liberal Arts and Professional Studies
Prof. Asgary's research focuses on urban disaster and emergency management issues ranging from economic assessment of risk mitigation/prevention and emergency preparedness measures to urban disaster simulations and automation, and post disaster reconstruction.
Prof. Ranu Basu
Department of Geography, Faculty of Liberal Arts and Professional Studies
Prof. Basu explores issues of inequality, social justice, and diversity in cities. Her work focuses on the geographies of collective action, neoliberalism and educational restructuring in Ontario; diversity and
public space in cities; and spatial methodologies including GIS.
Prof. Jody Berland
Division of Humanities, Faculty of Liberal Arts and Professional Studies
Prof. Berland's research is focused on cultural theory, with an emphasis on Canadian communication theory, the cultural studies of science, music and the media, and the notion of space and place. Prof. Berland recently published a book North of Empire: Essays on the Cultural Technologies of Space, she is currently working on her project "Virtual Menageries in Network Culture" and was awared the 2008 Association for Canadian Studies Award of Merit for her work.
Department of Sociology, Faculty of Liberal Arts and Professional Studies
Dr. Boyle's research is broadly concerned with contemporary forms of security, surveillance, and social regulation in the post-9/11 city. He has held postdoctoral positions in the School of Communications at Temple University (USA) and the Global Urban Research Unit at Newcastle University (UK), and his previous research examined security governance at the Olympic Games and other urban mega-events. He is currently working on a project on critical infrastructure resilience in Canada. 
Prof. Warren Crichlow
Faculty of Education
Dr. Warren Crichlow is associated with the Robarts Centre for Canadian Studies, Culture and Communication, Interdisciplinary Studies, and the Centre for the Study of Black Cultures in Canada. His current research initiatives include the development of a transnational, collaborative project on media arts practices in schools and communities in Canada, Argentina and the U. S., a Robarts Centre project investigating the role of festivals and cultural policy in constructing the creative city, among others. He sits on the Advisory Board of the Art Gallery of York University (AGYU), and is active in the Gallery's contemporary art and education outreach initiatives with local communities. 
Prof. Don Dippo
Faculty of Education. 
Don Dippo is a University Professor in the Faculty of Education at York University. His interests include: the social and political organization of knowledge, environmental and sustainability education, global migration and settlement; university/community relations; and teacher education. Together with Professor Wenona Giles, he co-directs the Borderless Higher Education for Refugees (BHER) project, a CIDA funded initiative designed to bring post-secondary education opportunities to people living in the Dadaab refugee camps in northeastern Kenya. He serves on the Executive Committee of the Centre for Refugee Studies at York University and is on the Board of Directors of Success Beyond Limits, a not-for-profit organization that supports high school age youth in Toronto's Jane/Finch community.
Prof. Lisa Drummond
Department of Social Science, Faculty of Liberal Arts and Professional Studies
Demonstrating York's commitment to urban research on a global scale, Prof. Drummond researches Vietnamese cities, with an emphasis on popular culture and social norms of femininity and womanhood. She is completing a book manuscript entitled: Mad Dogs to Motorbikes: Public Space in Hanoi, Vietnam, from the French Colonial Period to the Present. The research for this book was funded by an SSHRC Standard Research Grant. She is a member of the MCRI project at the CITY Institute and is also working on a further SSHRC funded project on urban water issues.
___
Prof. George Fallis
Department of Economics, Faculty of Arts
Prof. Fallis' research focuses on public policy, particularly housing policy and public finance. He is also interested in how urban policies evolve in the larger context of the evolution of the welfare state, and in the role of cultural institutions in city development.
___
Prof. Jenny Foster
Faculty of Environmental Studies
Prof. Foster's research investigates the many ways that ecology is politicized and landscapes are socially constructed. She researches landscape form and processes across Toronto's public green spaces in terms of urban socioecological metabolism.
.___
Prof. Stephen Gaetz
Faculty of Education
Prof. Gaetz is the Director of the Canadian Homelessness Research Network and the Homeless Hub. He is committed to a research agenda that foregrounds social justice and attempts to make research on homelessness relevant to policy and program development. His research on homeless youth has focused on their economic strategies, health, education and legal and justice issues, and more recently, he has focused his attention on policy and in particular the Canadian response to homelessness.
___
Faculty of Environmental Studies
Prof. Gilbert studies criminalization and marginalization in North America, meanings and representations of citizenship, immigration and multiculturalism, the neoliberalization of immigration and multiculturalism, as well as the multicultural-isation processes of cities.
___
Prof. Shubhra Gururani
Department of Anthropology, Faculty of Liberal Arts and Professional Studies
Prof. Gururani's research and teaching interests lie in the areas of the cultural politics of environment and development, postcoloniality, third world feminisms, and social movements. She has conducted ethnographic research and published on the politics of conservation and gendered struggles over livelihood in Central Himalayas, India, exploring the cultural production and representation of environmentalism, place, gender, and identity. Professor Gururani is currently working on a new project on Third World urban forms in emerging cities like Gurgaon, which investigates the changing environmental and territorial politics in urban metropolis and suburbs in the context of neoliberal transformation.
___
Prof. Laam Hae
Department of Political Science, Faculty of Liberal Arts and Professional Studies
Professor Laam Hae studies and teaches the political economy of, and cultural politics over, urban redevelopment. More specifically, she has researched popular struggles over gentrification, the post-industrialization of urban economies, city marketing, zoning regulations, the militarization of urban space and the right to the city, in both North America and East Asia (specializing particularly in South Korea). Professor Hae's current research examines struggles over the deregulation of greenbelt areas in South Korea (with SSHRC funding) and shantytown redevelopment under the liberal-leftist Seoul municipal government.
___
Prof. Jin Haritaworn
Faculty of Environmental Studies
Jin is interested in the concurrency of celebration and pathologization in urban narratives of sexual and racial Otherness, in everyday lives and encounters in landscapes that remain shaped by the longue durée of racism, colonialism and gender oppression. They have conducted two projects so far: The first discussed the celebration of multiracial bodies in Northwest European tropes of the cosmopolitan city (The Biopolitics of Mixing, 2012);the second (Queer Lovers and Hateful Others, forthcoming) tackles 'queer regenerations' in Berlin, where formerly degenerate bodies and spaces are vitalized in an inner-city setting of gentrification, 'war on terror', and social death. They are currently working on a new project called MarvelousGrounds: Queer of Colour Imaginaries in the Toronto Gay Village.
___
Prof. Ratiba Hadj-Moussa
Department of Sociology
Prof. Ratiba Hadj-Moussa's areas of specialization are sociology of culture and political sociology. Her research interests range from common cultural artifacts to art (cinema) and visual culture in general. Her work is anchored within the scope of three major fields: 1. Mediascapes, principally new media, in relation to politics and shared spaces as they are constituted and evolve in non-Western contexts; 2. Secularism ; 3. Marginalized forms of protest and new forms of the political, regions vs. urban centers.She holds a SHHRC grant at the CITY Institute investigating urban protests in the Maghreb.
___
Prof. Shelley Hornstein
Department of Visual Arts, Faculty of Fine Arts
Prof. Hornstein looks at the intersections between architecture, memory and place in urban sites.  She has published widely  on cities as memorial scapes in the postwar period, Google Earth and virtual places, and Architourism.   Her most recent  research is on demolition as urban amnesia.  Among the courses she teaches are:  Cultural Cartographies, Memory and Place, Sex and the City, and The Metropolis Revisited.
___
Prof. Carl James
Faculty of Education
Prof. James researches equity in education related to ethnicity, race, social class, and gender. He also studies anti-racism and multicultural education, urban education, and community development.
___
Prof. William Jenkins
Department of Geography, Faculty of Liberal Arts and Professional Studies
Prof. Jenkins studies cultural and historical geography, diaspora and nationalism, and Irish-Canadian studies. His PhD explored relations between the Irish in Buffalo, NY and Toronto, ON.
___
.
Prof. Roger Keil
Faculty of Environmental Studies
Roger Keil researches global suburbanism, urban political ecology, cities and infectious disease, and regional governance. Among his recent publications are the forthcoming Suburban Governance: A Global View (ed. with Pierre Hamel; UTP 2015), Suburban Constellations (Jovis, 2013) The Global Cities Reader (ed. with Neil Brenner; Routledge, 2006); Networked Disease: Emerging Infections and the Global City (ed. with S.Harris Ali; Wiley-Blackwell, 2008); Changing Toronto: Governing the Neoliberal City (with Julie-Anne Boudreau and Douglas Young; UTP 2009); Leviathan Undone? The Political Economy of Scale (ed. with Rianne Mahon, UBC Press 2009), and In-Between Infrastructure (ed. with Patricia Burke Wood and Douglas Young; Praxis(e)Press 2011). Keil is a co-founder of the International Network for Urban Research and Action (INURA) and previous director of the CITY Institute. He is the Principal Investigator of the MCRI project on Global Suburbanisms at CITY (2010-17).
___
Prof. Sean Kheraj
Department of History
Prof. Kheraj's research looks at the interrelationship between humans, non-human animals, and urbanization in Canada and aims to understand how these historical changes in urban human-animal relations transformed cities and changed human ideas about their relationship with non-human nature.
Kheraj is also beginning work on a new research project that will examine the social and ecological consequences of the transfer of biota from the Old World to North America and the history of European colonization and biological expansion in Western Canada through a case study of the Red River colony. His third major research area is the history of oil pipeline spills in Canada. This project will provide a quantitative history of the transportation of liquid hydrocarbons via pipeline since 1949. He is the author of the book, Inventing Stanley Park: An Environmental History, a preview chapter of which is available here.
___
Prof. Stefan Kipfer
Faculty of Environmental Studies
Prof. Kipfer's research is focused on two related areas: (1) the comparative analysis of urban politics, and (2) the excavation of urban dimensions in social and political theory. In metropolitan regions like Toronto, Zurich and Paris, he has been investigating the relationships between social movements, modes of state intervention (including planning and policy) and patterns of social, economic and cultural restructuring. His theoretical explorations have tried to articulate critical marxist and anti-colonial traditions, notably in the works of Henri Lefebvre, Frantz Fanon and Antonio Gramsci.
___
Prof. Robert Kozinets
Schulich School of Business
Robert V. Kozinets teaches Marketing at York University's Schulich School of Business and researches resonant brands across a range of industries and domains. He also runs a blog at www.kozinets.net.
.
___
Prof. Ute Lehrer
Faculty of Environmental Studies
Prof. Lehrer's research focuses on urban geography, cities and globalization, image production in cities, and economic restructuring and urban form. She also studies the built environment, ethnicity and immigration to urban areas, and the theory and history of planning, urban design and architecture.
___
Prof. Lucia Lo
Department of Geography, Faculty of Liberal Arts and Professional Studies
Prof. Lo uses Geographic Information Systems (GIS) tools to map the settlement of immigrants, and to help develop public policies on immigrant services. In particular, she is studying the preferences of Chinese immigrant consumers for local, 'ethnic' businesses, and how larger, 'mainstream' businesses are attempting to compete with the 'ethnic' economy.
___
Prof. Robert MacDermid
Department of Political Science, Faculty of Liberal Arts and Professional Studies
Prof. MacDermid is interested in voting behaviour in Canada with an emphasis on political parties, election campaigns, and campaign advertising. Prof. MacDermid's recent work has looked at municipal election financing and the use of corporate donations in campaigns.
___
Prof. Janine Marchessault
Canada Research Chair, Department of Film, Faculty of Fine Arts
Prof. Marchessault, Canada Research Chair in Art, Digital Media and Globalization, studies the role played by artist communities and cultural industries in the life of cities such as Toronto, Helsinki and Mexico.
___
.
Prof. Susan McGrath
School of Social Work, Faculty of Liberal Arts and Professional Studies
Prof. McGrath, previous Director of the Centre for Refugee Studies, is active in university-community research and planning partnerships in Toronto's Black Creek community and has written on issues related to social planning, community development and settlement.  She has extensive experience as a practitioner and researcher in social service agencies and advocacy organizations including child welfare, housing, child poverty, social planning and refugee settlement.  She leads a global refugee research network that links researchers, practitioners and policy makers concerned about forced migration issues including in urban settings.
___
Prof. Karen Murray
Department of Political Science, Faculty of Liberal Arts and Professional Studies
Prof. Murray is Associate Professor, Department of Political Science. Focusing on cities in the US and Canada, her current research examines how poverty has been defined and acted upon as an urban governmental problem by paying special attention to shifting racialized and gendered norms. Her work has appeared in BC Studies, The Canadian Historical Review, Canadian Journal of Urban Research,Canadian Public Administration, Social Theory and Health, as well as in numerous edited collections. In 2013, she held a Fulbright Visiting Research Chair in Canadian Studies at Kennesaw State University, a New England Regional Fellowship, and was an invited speaker at the Race, Space and the Americas Seminar Series at Rutgers University.  She is especially interested in working with graduate students who have an interest in archival and ethnographic research methods, as well as experimental methods in urban research particularly in relation to questions pertaining to race, gender, and cities.
___
Prof. Laurence Packer
Department of Biology, Faculty of Science and Engineering
Prof. Packer's research is largely concerned with the biology and conservation of bees and seeks to understand the biological diversity of bees, to understand their biodiversity patterns and to ensure the long-term persistence of bee populations.  His research involves a diverse arrange of approaches to questions on the basic biology, conservation and systematics of bees and other insects.  His research involves field work which has been carried it out in many different parts of Canada and throughout the world, including within urban settings.
___
Prof. Valerie Preston
Department of Geography, Faculty of Liberal Arts and Professional Studies
Prof. Preston is a social geographer currently investigating public debates concerning the impact of immigration on the landscapes of Canadian and Australian cities, immigrant women's integration in urban labor markets, and the ways transnational migration affects citizenship in Canadian cities.
___
L. Anders Sandberg
Faculty of Environmental Studies
Prof. Sandberg's research focuses on environmental and forest policy; environmental economy; environmental and professional history; alternative economic development; as well as Canadian, Maritime, and Scandinavian studies.
___
Prof. John Saunders
Geography and Social Sciences, Faculty of Liberal Arts and Professional Studies
John Saunders is a Resident Faculty Member at the City Institute. He teaches urban, cultural and social geography at York University and the University of Toronto. He was also the research co-ordinator for the In-between Infrastructure Research Project from 2007 to 2009. John's research interests include urban planning, public space, infrastructure and citizenship.
___
Prof. Karl Schmid
Department of Anthropology, Faculty of Liberal Arts and Professional Studies
Prof. Schmid has conducted research in Egypt on inequality and spatial control, including the development of the city of Luxor by the Egyptian government, World Bank, UNESCO, and the UNDP. His current projects include grasping the diversity of suburban Cairo and the relationships between its highly segregated areas, and the potential social and cultural implications of an energy transition within the Greater Toronto Area.
___
Prof. Harvey Schwartz
Department of Economics, Faculty of Arts
Prof. Shwartz undertakes research focused primarily on applied analysis and research in the fields of regional and urban economics, as well as broader issues on the problems of cities.
.
___
Dean Lorne Sossin
Osgoode Hall Law School, at York University.
Lorne Sossin is a former Professor and Associate Dean of the Faculty of Law, University of Toronto. Dean Sossin was a law clerk to former Chief Justice Antonio Lamer of the Supreme Court of Canada, a former Associate in Law at Columbia Law School and a former litigation lawyer with Borden & Elliott (now Borden Ladner Gervais). He holds doctorates from the University of Toronto in Political Science and from Columbia University in Law. He serves on a number of Boards including the National Judicial Institute, the Law Commission of Ontario and the Canadian Institute for the Administration of Justice. He served as the Integrity Commissioner of the City of Toronto (2008-2009) and continues to serve as the Open Meeting Investigator for the City of Toronto. He has an interest in how the process of globalization affects the legal status of cities.
___
Prof. Laura Taylor
Faculty of Environmental Studies
Prof. Laura Taylor's research interests are in exurbia and the issues of urban dispersion, and natural and cultural heritage conservation in Toronto's countryside. She is keenly interested in the influence of ideologies of nature on the residential choices people make and the influence of planning in shaping those choices. Laura Taylor is a consulting planner in the greater Toronto area, and a registered professional planner with the Ontario Professional Planners Institute and a member of the Canadian Institute of Planners, American Planning Association, and the Canadian and American Associations of Geographers.
___
Prof. Tufts is an Associate Professor and Chair of the Department of Geography at York University. His research interests are related to labour union renewal, union organizing activity in service industries and labour market adjustment in the hospitality sector. He is also involved in projects studying the impact of climate change on tourism related employment and and work.
___
Prof. Temenuga Trifonova
Faculty of Fine Arts, Department of Film
Prof. Trifonova explores the production of space in city films, from the street film through the city symphony, the genre-inflected city, nouvelle vague films, the global city film, the transnational ghetto film, and the franchise city film. Her other research focuses on theories of film and photography; film and philosophy; psychopathology and cinema; film criticism; contemporary American and European cinema; theories of globalization and identity; cross-cultural and cross-genre film remakes; and screenwriting.
___
Prof. Leah Vosko
Canada Research Chair
School of Social Sciences, Faculty of Liberal Arts & Professional Studies
Prof. Vosko is Professor of Political Science and Canada Research Chair in Feminist Political Economy at York University. She is the author of Temporary Work: The Gendered Rise of a Precarious Employment Relationship and Managing the Margins: Gender, Citizenship and the International Regulation of Precarious Employment. She is also the editor of Precarious Employment: Understanding Labour Market Insecurity in Canada. Since 2001, she has overseen the collaborative Gender and Work Database-Comparative Perspectives on Precarious Employment Database project (GWD-CPD) involving co-investigators from across Europe and North America as well as Australia.
___
Prof. David Wiesenthal
Department of Psychology, Faculty of Health
Prof. Wiesenthal studies driver behaviour in the urban environment.  He has published in the areas of driver stress/stress reduction, driver vengeance/aggression, driver attributional processes, cognitive processes, risk-taking and media influences on risky driving. He developed the "Driving Vengeance Questionnaire" now used internationally to gauge a motorist's potential to commit violence against other motorists. He has recently been writing about preventing aggressive driving.
___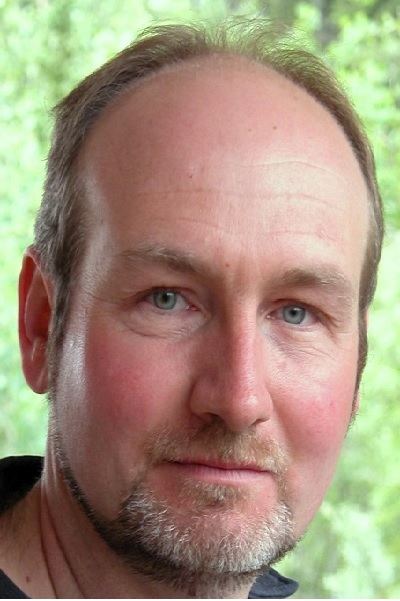 Prof. Mark Winfield
Faculty of Environmental Studies
Mark Winfield is an Associate Professor, Co-Chair of the Faculty's Sustainable Energy Initiative, and Coordinator of the Joint Master of Environmental Studies/Juris Doctor program offered in conjunction with Osgoode Hall Law School. Prior to joining York University Professor Winfield was Program Director with the Pembina Institute and prior to that Director of Research with the Canadian Institute for Environmental Law and Policy. He has published articles, book chapters and reports on a wide range of environmental and energy law and policy topics, includling land use planning and growth managemetn in southern Ontario.  His new book, Blue-Green Province: The Environment and Political Economy of Ontario was published by UBC Press in 2012.
___
Prof. Patricia Wood
Department of Geography, Faculty of Liberal Arts and Professional Studies
Prof. Wood's research focuses on diversity, identity politics and citizenship, particularly in cities. She does both contemporary and historical work in Canada, the United States and Ireland and conducts research primarily with immigrant groups and indigenous peoples, with an emphasis on participatory, collaborative research practices. She is the author of Nationalism from the Margins (McGill-Queen's, 2002) and co-author, with Engin F. Isin, of Citizenship and Identity (Sage, 1999), and has also published in several journals, including Citizenship Studies and the International Journal of Urban and Regional Research.
___
Dr. Alexia Yates 
Department of History 
Dr Alexia Yates is an urban historian and a historian of economic life in modern Europe. Her first book, Selling Paris: Property and Commercial Culture in the Fin-de-siècle Capital, looks at real estate development in nineteenth-century Paris, exploring the role of speculation in the development of the City of Light and the social construction of a commercialized market for real property. She is currently researching the role of French municipalities as economic, regulatory, and material agents in the construction of international financial markets during the first era of global finance. Previous to arriving at York, she held a Prize Fellowship in Economics, History, and Politics at the Center for History and Economics at Harvard University and a Mellon/Newton Interdisciplinary Fellowship at the Centre for Research in Arts, Social Sciences, and Humanities (CRASSH), University of Cambridge.
___
Prof. Douglas Young
Department of Social Science, Faculty of Liberal Arts and Professional Studies
Prof. Young's current research is in two areas: the legacies of socialist and modernist urbanism in Berlin, Hanoi, and Stockholm, and the processes of suburban decline and renewal in Toronto and Leipzig. He is co-author (with Julie-Anne Boudreau and Roger Keil) of Changing Toronto: Governing Urban Neoliberalism (U of T Press, 2009).  He is co-editor (with Patricia Wood and Roger Keil) of In-between Infrastructure: Urban Connectivity in an Age of Vulnerability (Praxis (e) Press, 2010). He is a member of the CITY Institute's MCRI grant.
___
York University Professor Emeritus
Prof. Jon Caulfield
Department of Social Science, Faculty of Liberal Arts and Professional Studies
Prof. Caulfield is on the editorial boards of Visual Studies and of the Canadian Journal of Urban Research, and his work has received awards from the Toronto Historical Society and the American Sociological Association. His research interests include old church buildings in inner Toronto, the redevelopment of deindustrialized space and the use of photography in urban research.
___
Prof. Tom Cohen
Department of History and Humanities, Faculty of Liberal Arts and Professional Studies
Prof. Cohen taps the extensive verbatim records of criminal courts to explore the social, political,and cultural anthropology of life in Renaissance Rome and its hinterland. The work is microhistorical, expounded as stories, with an eye to the colour and flavour of daily life, to explore the ephemeral structures of social life, its alliances and enmities, the strategies of self-help, brokerage, negotiation, and mutual support in a city of weak formal institutions where jury-rigged solutions made good the deficiencies of governance. He tracks "entanglement" and "communion" –devices for civic and social coherence, via webs of gifts, both material and symbolic, and shared experience — to read the ceremonial life of the "baroque city" through the lens of an exchange economy.
___
Prof. Gordon Darroch
Department of Sociology, Faculty of Liberal Arts and Professional Studies
Prof. Darroch's interests lie primarily in historical population studies and social history.  Until 2008 he was the York University site director of the Canadian Century Research Infrastructure project, a pan-Canadian, multi-disciplinary and multi-institutional effort to develop a set of interrelated databases centred on data from the 1911-1951 Canadian censuses. The project permits unprecedented analysis of how Canada has become one of the most urbanized nations on earth, ultimately providing a new foundation for the study of social, economic, cultural and political change. The national samples are available here and through Statistics Canada's Research Data Centres. His most recent publication based on these data is as editor of The Dawn of Canada's Century: Hidden Histories (Montreal and Kingston: McGill-Queen's University Press, 2014).
___
Prof. Gene Desfor
Faculty of Environmental Studies
Prof. Desfor's research focuses on gaining an understanding of dynamic processes of urban change. Gene is completing a study that has been investigating Toronto's changing waterfront for the past hundred years.
.
___
Prof. Bryan Massam
University Professor Emeritus, Department of Geography, Faculty of Liberal Arts and Professional Studies
Prof. Massam FRSC is a University Professor Emeritus and Senior Scholar at York University, Toronto, Canada. He is the author of a number of academic books scholarly articles and reports on planning, environmental assessment, quality of life, the public good, economic/social/cultural rights, multi-criteria decision analysis, civil society and policy making. He also writes and publishes fiction.
___
Prof. Glen Norcliffe
Department of Geography, Faculty of Liberal Arts and Professional Studies
Prof. Norcliffe researches the geographies of industry in the neoliberal era. Specific projects forming parts of this over-arching theme include: the development of global supply chains by Canadian industry; the impact of neoliberalism on small towns in Ontario's North; Ulrich Beck's risk society and the resource periphery; and the consequences of segmenting the workforce in peripheral resource regions. Glen also continues to research the bicycle as an instrument of modernity, including the geographical construction of technology, and the notion of a cycling citizen.
___
Prof. John Warkentin
Department of Geography, Faculty of Arts and Professional Studies
Prof. Warkentin is interested in the interrelationships amongst towns, cities and regions, and has long studied rural and urban landscapes in Canada.
.
___
Prof. Gerda Wekerle
Faculty of Environmental Studies
Prof. Wekerle researches urban movements, urban growth management and sprawl, urban public policy, urban politics, gender and cities, urban agriculture and food planning. Recent publications focus on environmental movements in exurban areas, urban growth policies, regional movements, environmental governance, land trusts, bioregional citizenship, the urban security agenda and anti-terrorism, food justice movements, gender and the neoliberal city and gender planning in transportation.
___
External Faculty Members
Sutama Ghosh
Department of Geography, Ryerson University
Sutama Ghosh is an Associate Professor with a research focus on the everyday lives of immigrants in Toronto's "vertical neighbourhoods." In 2007, she received the CMHC Housing Studies Achievement Award for her doctoral dissertation, titled, "We are Not All the Same: The Differential Migration, Settlement Patterns and Housing Trajectories of Indian Bengalis and Bangladeshis in Toronto". She is currently involved in the Neighbourhood Change Research Project, which focuses on understanding neighbourhood inequalities in six Canadian Metropolitan Areas, including Toronto.
___
Ian MacDonald
University of Montreal, School of Industrial Relations 
Ian completed a PhD in Political Science at York University in 2011. His research interests include comparative political economy,urban politics and labour geography. While at CITY, he is extending his doctoral work with a SSHRC-supported research project on organized labour's role in local economic development and urban policy formation. The research compares trade union strategies and outcomes in New York and Toronto in various sectors and policy areas,including film, hospitality, energy, child care, and public transit. It will contribute to our understanding of how urban political economies are shaped by the interventions of organized labor, keeping to a critical register concerned with a sustainable and socially just urbanism.