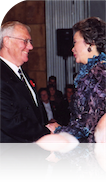 Invited Talks
Selected Invited Talks 1974-2007
Keynote Lecture: Internt'l Society for Clinical Electrophysiology, Montreal 2001.
Festschrift for Bela Julesz, Rutgers University, 2001
Festschrift for Han Collewijn, Netherlands Royal Acad., Amsterdam, 2000.
Spinoza Lectures(5 lectures), University of Amsterdam, 1999
European Conf. on Visual Perception, Oxford, 1998.
Clair Bobier Lecture. University of Waterloo, 1998
"Invention, Advice, and Making Sure that the Country that Pays the Bill, Reaps the Reward". Roy. Soc. of Canada Partnership Group in Science & Engineering meeting on "The Economic Benefit of Research in Science & Technology", October 1997.
"Vision in Sport, Aviation & Driving", Canadian Ophthalmology Conference, 1994.
Fifth Retina Research Foundation Symposium, "Detection of Discrimination of Spatial Form in Patients with Eye Disorders", Houston 1992.
The Medical Research Council of Canada Lecture, "Selective Visual Loss in Patients and Supersight in athletes: opposite ends of a continuum", 1990.
C. F. Prentice Award Lecture, "Specific Tests & Specific Blindness: Keys, Locks & Parallel Processing", Amer. Acad. of Optom. , Nashville 1990.
Multiple Sclerosis Society of Amer. , "Visual contrast sensitivity and VEPs in MS", Woods Hole 1990.
Broadhurst Lecture, "Visual Acuities", Eye Res. Inst. , Boston 1988.
Jerzy Olszewski Lecture, "Subtle Visual Losses in Patients", Can. Assoc. of Neuropathologists, 1985.
Netherlands Royal Acad. , "Motion Processing", 1984.
U. S. Tri-Services Aro-Medical Meeting, "Visual Factors in Aviation", Pensacola, Florida 1984.
Belgian Ophthal. Soc. 100th Year, "Vision in Demyelinating Disease", Brussels 1983.
NINCDS (NIH), "Visual Psychophysical Tests", Committee on Diagnostic Tests for Multiple Sclerosis, Poser Committee 1982.
U. S. Multiple Sclerosis Society, "Visual and Auditory Tests in MS", Vail, Colorado 1982.
Keynote Lecture Second Internat. EP. Symp. , "The Future of Evoked Potentials", Cleveland 1982.
Can. Assoc. Child Neurol. , "EPs in Pediatrics", Halifax 1979.
ANGLE (Glaucoma), "New Methods of Visual Field Testing", Ft. Myers, Florida 1979.
Bascom Palmer Residents Course. Three lectures on "Visual Psychophysics and pathophysiology", Miami 1979.
Royal Society, "Motion in Depth", London, U. K. 1978.
Centre for Visual Res. Rochester, Three lectures on "Vision & Visual Disorders", 1978.
NIMH Workshop, "EP Research in Psychiatric Disorders", Washington D. C. 1977.
Netherlands Royal Acad. Arts & Sciences, "Spatial Vision", 1976.
Ann. Symp. European Pediatric Ophthalmol. Soc. , "Visual Assessments of Infants using VEPs", Oxford 1974.