About Urban Trail Portraits
Trails that are situated close to urban centres have long fascinated me. My own personal engagement with the Don Valley Trail system in Toronto, having ridden some of these trails hundreds of times, has encouraged me to look inward at these trails and outward to other urban trails. These spaces are literally and metaphorically in-between, straddling our constructions of the urban and the natural. Being typically high use by a variety of users on a regular basis, these trails are much loved by their users who have a high level of ownership and personal investment in them. My ongoing Urban Trail Portraits series presents my perspectives on these gems.
Images in this project are created as follows. Video is captured while riding the trail. It is then manipulated and laid out using custom software written in Cycling '74's Max 6. The custom software collapses each frame into a single pixel line and places these lines side-by-side producing very high resolution representations of my experience on the trail. The files are then output and printed.
Dale Ball on display at: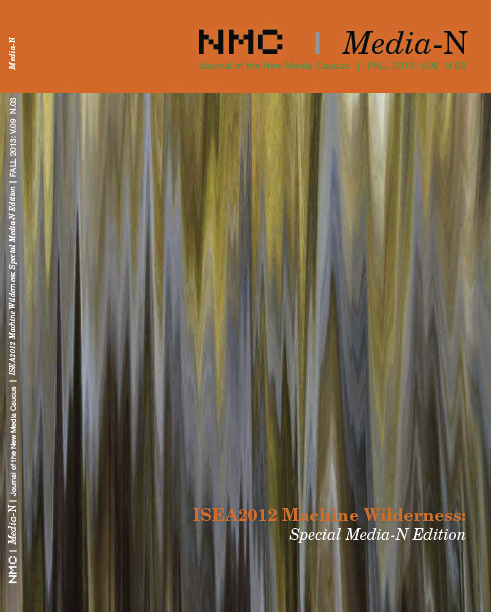 Paper and cover image (electronic and print) in the fall 2013 edition of Media-N, Journal of the New Media Caucus.
---
Don Valley West

Toronto, Ontario, Canada, June 2012

chromogenic print, 72 inches by 16 inches

ride details:

---
Don Valley East

Toronto, Ontario, Canada, July 2012

chromogenic print, 36 inches by 17 inches

ride details:

---
Dale Ball

Santa Fe, New Mexico, USA, June 2012

chromogenic print, 75 inches by 18.5 inches

ride details:

---
Windsor

Santa Fe, New Mexico, USA, June 2012

chromogenic print, 75 inches by 5 inches

ride details:

---
La Tierra

Santa Fe, New Mexico, USA, June 2012

chromogenic print, 29 inches by 41 inches

ride details:

---
Apex

Denver, Colorado, USA, June 2012

chromogenic print, 60 inches by 12 inches

ride details:

---
Don Valley West - Night

Toronto, Ontario, Canada, September 2012

chromogenic print, 72 inches by 15.75 inches

ride details:

---
Don Valley West - Fall

Toronto, Ontario, Canada, November 2012

ride details:

---
Don Valley West - Winter

Toronto, Ontario, Canada, January 2013

chromogenic print, 50.2 inches by 44.8 inches

ride details:

---
Process
ride the trail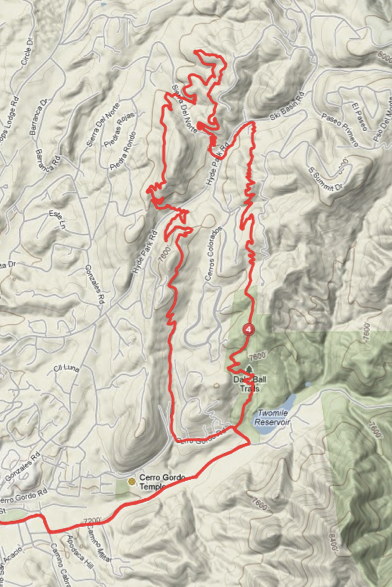 video the ride

process each frame of the video

squish the frames together