Southern Features
The sound file from class.
Map of Urban Dialect Areas in the US from Labov.
Note that Northern and Southern Midland States are frequently heard (by Northerners) as being quite Southern sounding.
Southern States: As defined by the Census Bureau, the Southern region of the United States includes 16 states, and is split into three smaller units, or divisions: The South Atlantic States, which are Delaware, Florida, Georgia, Maryland, North Carolina, South Carolina, Virginia and West Virginia (plus the District of Columbia); the East South Central States of Alabama, Kentucky, Mississippi and Tennessee; and the West South Central States of Arkansas, Louisiana, Oklahoma and Texas.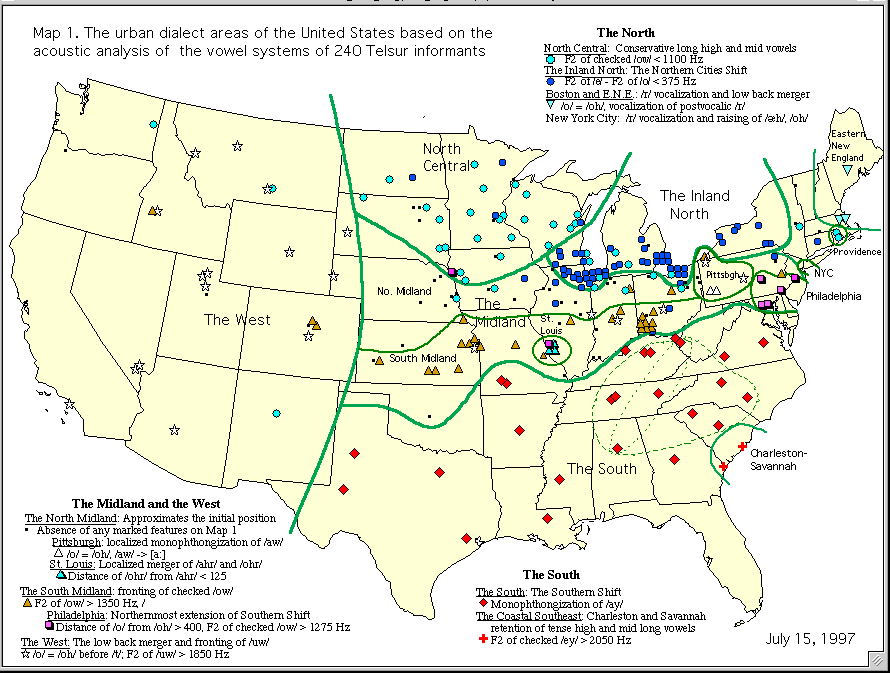 Southern Samples
Listen to these samples, transcribe them, and mimic them as closely as possible.