CANN Group. Back Row (left to right): Benjamin Cassidy, Fazila Ikram, Dr. Gary Turner, Katie Walsh, Sabrina Lemire-Rodger, Pavlov the dog, Dr. Dale Stevens, Stephanie Brown, & Joe Viviano. Front Row: Areeba Adnan, Jasmin Amin, Karin Kantarovich, & Navena Lingum. Missing: Nasim Hosseinkhah.
Gary R. Turner, Ph.D., C Psych.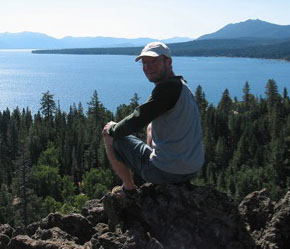 As principal investigator I'm dedicated to building the lab as a global centre of excellence in cognitive neuroscience and neurorehabilitation. My goal is to create a scientific and learning environment that will motivate trainees to push the boundaries of translational neuroscience. When not in the lab, I'm usually chasing my dog who is chasing squirrels throughout the many amazing ravines in the city. Outside of Toronto I spend as much time as possible on the shores of the North (Newfoundland) and South (Brasil) Atlantic.
Assistant Professor
Department of Psychology
Faculty of Health
York University
Adjunct Scientist
Heart and Stroke Foundation Partnership for Stroke Recovery
Sunnybrook Health Sciences Centre
Email: grturner@yorku.ca
Position: Masters Student, 2nd year
Email: aadnan@yorku.ca
I am a graduate student in the CNN lab whose primary research interests are in using neuroimaging tools such as fMRI and DTI to improve understanding of the neural bio markers of decline in goal-directed cognition in healthy and pathological aging. I am also interested in using this research to inform development and application of rehabilitative efforts aimed at improving goal-directed cognition in these populations. In my spare time, I enjoy travelling and trying new foods.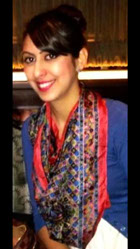 Position: Incoming Masters Student
Email: jaeger.man.lam@gmail.com
I received my undergraduate degree at the University of Toronto where I researched the neural basis of personality, and borderline personality disorder under the supervision of Dr. Anthony Ruocco. In the CNN lab I will be using functional neuroimaging to investigate the neural processes that underlie the interactions between executive functions and memory, and how these processes change with age. I am also interested in how personality affects the expression of cognitive processes on a neural level. Outside of the lab, I spend my time listening to, and playing, different kinds of music.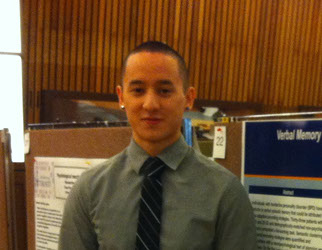 Sabrina Lemire-Rodger, BSc.
Position: Masters Student, 2nd year
Email: slrodger@yorku.ca
I am in the second year of my masters in Clinical Psychology at York University. As an aspiring Clinical Neuropsychologist, my research focuses on executive functioning across the lifespan, as well as in those affected by stroke and dementia. I am also interested in the neural basis of meta-cognition, reasoning and theory of mind. I completed my BScH in Psychology from Queen's University where I studied visual attention in rhesus macaques. Before joining the CNN lab, I worked with Dr. Bradley Buchsbaum studying visual and auditory memory at the Rotman Research Institute. I also completed a dolphin research internship in Key Largo, Florida (Yes: dolphins have minds, too! But I prefer working with people – less fish handling.) When I am not nerding out on brain stuff, you'll find me training my dog "Pavlov", or stage managing cabaret shows.
Christina van den Brink, BA.
Position: Incoming Masters Student
Email: cvdb@yorku.ca
I am a first year masters student in the Clinical Psychology program. I recently completed my undergraduate degree (BA Hons) at the University of British Columbia where I investigated how hormonal experiences throughout the lifespan influenced age-related cognitive decline as well as how declines in visual attention might precipitate falling in elderly populations. Broadly, I am interested in investigating underlying mechanisms of neuroplasticity in order to ultimately inform treatment intervention and promote brain health. When I'm not in the lab (and the weather actually permits it) I love to hike, play tennis and be outdoors.
Position: Undergrad Honours Thesis, Psychology 2014
Email: jasmin.amin91@gmail.com
I am currently working on my honours thesis under the supervision of Dr. Gary Turner and Sabrina Lemire-Rodger examining the dissociability of executive functions. Other areas of research that interest me are finding new neurorehabilitation methods to incorporate into the health care system and help improve cognitive functioning in patients. In addition, I am interested in linking brain mechanisms and criminal behaviour on a neuropsychological level. My professional aspirations are to eventually get my PhD in clinical neuropsychology and provide care in hospital setting. Outside of psychology, my interests are playing lacrosse, travelling the world to experience different cultures and eating large amounts of food.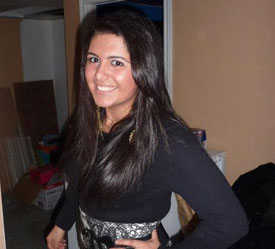 Position: Undergrad Honours Thesis, Psychology 2015
Email: karkan@yorku.ca
I am a third Year Undergraduate student who is volunteering as a research assistant in the lab. Currently I am assisting with the R.E.A.C.H and Goal-D projects. I am in the process of exploring fields of study in neuroscience and clinical neuropsychology. I thoroughly enjoy travelling, and expanding my knowledge of art, food, and culture.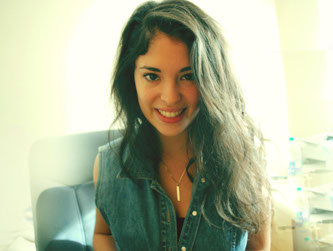 Position: RAY Student 2014, Undergrad Honours Thesis 2015
Email: k8ywalsh@yorku.ca
I am a volunteer in the CANN lab and my main task is to help administer a large battery to participants. I have also helped in organizing various online measures to be used in the battery. My research interest at the moment is how nutrients are associated with mental health. However, I find many aspects of neuropsychology interesting and hope to find my niche somewhere during my studies at York. My hobbies outside of the lab do not include much, but I do enjoy hanging out with my husband and our dog.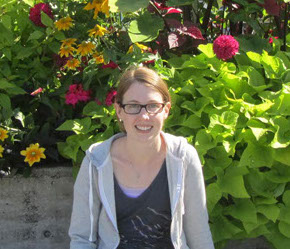 Position: RAY Student 2014
Email: kia123@yorku.ca
I'm a fourth year undergraduate student majoring in biomedical science. I have been working at the CANN lab since May 2014 as a research assistant. My role at the lab has been to administer neuropsychological batteries and to assist in designing stimuli for fMRI studies. I'm interested in clinical and cognitive neuroscience and the neural correlates of consciousness. In my spare time I like to play guitar and piano, travel and read philosophy.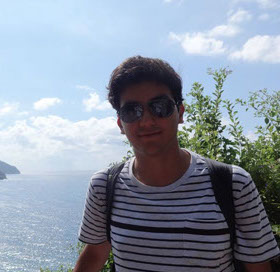 Position: Undergraduate Volunteer
Email: nasimy@yorku.ca
I am in my final year of undergraduate studies in Psychology. I have been a Research Assistant in CNN lab since Winter 2013 and I have been helping out the Primary Investigator and graduate students with their projects. My duties involved scoring standardized cognitive assessment batteries such as SART, Digit Span, and scheduling undergraduate students to participate in the studies. I am passionate about Clinical, Neuropsychological, and Social Psychology. My research interests include examining the correlates of executive functioning in younger and older adults, investigating the stereotypes of trauma survivors, examining the role of adult attachment on forgiveness, and finally, investigating the role of cognition and affect on psychological functioning. Outside the lab, I enjoy spending time with my friends and family.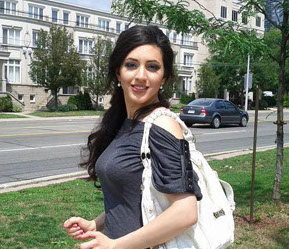 Position: Undergraduate Volunteer
Email: fikram@yorku.ca
I am a volunteer at the CANN lab. I am currently working with Dr. Turner and Nasim, on a paradigm that will allow us to examine the interaction between long-term and working memory, and modulating task default network. I am also assisting with administering an elaborate battery to participants. My research interests lie in looking at how bilingualism effects the cognitive development across the lifespan, and quantative research methods. Outside the lab, I am an amateur astronomer and a linguaphile.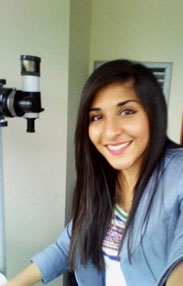 Position: Undergraduate Volunteer
Email: navl15@yorku.ca
I am a third year undergraduate student in the Honours Psychology Program. My research interest lies in the area of clinical neuropsychology. Currently in the CNN lab, I am assisting with the data collection on both the Goal-D project and the Dissociating Executive Control Processes in Healthy Aging study. Outside of school and the lab, I am a CrossFit enthusiast and a competitive cheerleader on the York Lions Cheerleading Team.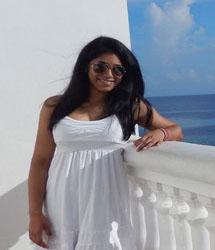 Benjamin Cassidy, MA Psych
Position: Research Co-ordinator
Email: benjamin.n.cassidy@gmail.com
I started in May 2013 as the Research Coordinator of the CNN Lab after completing my Masters in Psychology and a Graduate Diploma in Neuroscience. Within the lab, I have predominantly been involved in project development and data collection, specifically in relation to the Goal-D project. I have also been developing my image analysis skills. Outside of the lab, my research interests are predominantly rooted in the neural links between stress, mood and memory, specifically the effects of prolonged corticosteroid exposure in the varying subfields of the hippocampus. In my spare time, I enjoy hitting the crossfit gym, writing/reading, traveling, philosophy, being active outdoors and spending time with friends and family.
Joseph D. Viviano, MSc Biol
Position: Data Analyst
Email: joseph.d.viviano@gmail.com
I'm responsible for the design, implementation, and maintenance of our MRI data pipeline. I'm particularly focused on developing cutting-edge methods for network-level analysis of the brain at rest and while performing various cognitive tasks. My personal interests lie in ways of understanding how complex adaptive networks can be quantified, simplified, and manipulated. The brain is a remarkably resilient and flexible system that operates without central command, and as such, its functional architecture may contain principals that could inform the design of man-made networks. I'm also generally interested in data mining, photography, electronic music from far away lands, and film.