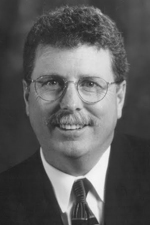 Stephen J Fleming
Professor
Locations / Contact Info:
211, Behavioural Science - BSB
Keele Campus
Phone: 416 736 2100 Ext. 33229
Fax: 905 990 1813
Email address(es):
sfleming@yorku.ca
stephenfleming1@me.com
Web site(s):
Faculty & School/Dept.
Faculty of Health - Department of Psychology
Degrees
BA - 1969
York University
Toronto
PhD - 1974
York University
Toronto
MA - 1970
York University
Toronto
Biography
Dr. Fleming is a professor in the Department of Psychology, Faculty of Health, at York University in Toronto. The author of numerous book chapters, articles, and presentations on the grief experience of children, adolescence, and adults, he has lectured in Canada, the United States, South America, Asia, and Europe. In addition to teaching graduate and undergraduate courses on the Psychology of Death, Dr. Fleming has qualified as an expert witness in litigation involving trauma, and he has served on the editorial boards of the Journal of Palliative Care and Death Studies.
Selected Publications
Buckle, J., & Fleming, S.J. (2011). Parenting after the death of a child: A practitioner's guide. New York: Routledge.
Buckle, J.L., & Fleming, S.J. (2011). Parenting challenges after the death of a child. In R.A. Neimeyer, D.L. Harris, H.R. Winokuer, & G.F. Thornton G.F. (Eds.), Grief and bereavement in contemporary society (pp. 93-105). New York: Routledge.
Fleming, S.J. (2011). Complicated grief and trauma, what to treat first? In R. Neimeyer (Ed.). Techniques of grief therapy. New York: Routledge.
Nissim, R., Rennie, D., Fleming, S., Hales, S., Gagliese, L., & Rodin, G. (2012). Goals set in the land of the living/dying: A longitudinal study of patients living with advanced cancer. Death Studies, 36, 1-31.
Tolstikova, K., Fleming, S., & Chartier, B. (2005). Grief, complicated grief, and trauma: The role of the search for meaning, impaired self-reference, and death anxiety. Illness, Crisis, and Loss, 13(4), 293-313.
Affiliations
International Work Group on Death, Dying, and Bereavement
Secretary-Treasurer
Awards
Clinical Practice Award - 1998
Association for Death Education & Counseling
Outstanding contributions to mental health in Ont. schools - 1999
Dr. B. A. Wickett Foundation
Life Member - 1998
Association for Death Education & Counseling
Outstanding Volunteer Award - Bereaved Families of Ontario - 1993
Bereaved Families of Ontario - Toronto
MADD Citizen of Distinction - 2005
Mothers Against Drunk Driving
Supervision
Currently available to supervise graduate students: No
Currently taking on work-study students, Graduate Assistants or Volunteers: No
Available to supervise undergraduate thesis projects: No
Current Research
My research interest include adjustment to loss, particularly the grief of parents following the death of a child; the relationship between grief and trauma; meaning reconstruction when someone we love dies; distinguishing grief and major depressive disorder, and the role of counterfactual thinking in relieving suffering, preparing for the future, and enhancing the illusion of control in the aftermath of traumatic death.
Curriculum Vitae (C.V. file):
Faculty members:
Sign in to edit your existing profile or contact your departmental administrator for help.