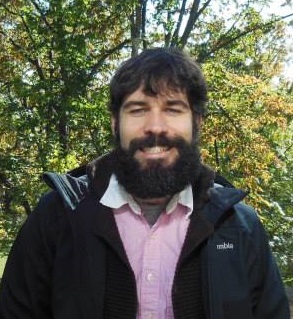 Michael Pettit
Associate Professor
Locations / Contact Info:
210, BSB
Keele Campus
Phone: 416 736 2100 Ext. 20759
Email address(es):
Web site(s):
Faculty & School/Dept.
Faculty of Health - Department of Psychology
Degrees
PhD - 2006
University Of Toronto
BA - 2001
King's College/Dalhousie
Biography
Michael Pettit is an associate professor of Psychology and Science & Technology Studies at York University. His historical research focuses on psychology as a public science and the discipline's relationship with others fields such as medicine, sexology, and the other human sciences.

He studies the history of psychology's research methods and ethics, the relationship between scientists and subject populations, the interface between psychology and public policy, and the circulation of psychology in the public sphere. He focuses on the United States, but is very much interested in transnational and global history.
He is currently exploring how to integrate network graphs and GIS with archival research and interpretive approaches taken from STS.
Selected Publications
The Science of Deception: Psychology and Commerce in America (Chicago: University of Chicago Press, 2013).
"Becoming Glandular: Endocrinology, Mass Culture, and Experimental Lives in the Interwar Age," American Historical Review 118(4) (2013): 1052-1076.
with Matthew J. Sigal, "Information Overload, Professionalization, and the Origins of the Publication Manual of the American Psychological Association," Review of General Psychology 16(4) (2012): 357-363.
"The Queer Life of a Lab Rat," History of Psychology 15(3) (2012): 217-227.
"The Con Man as Model Organism: The Methodological Roots of Erving Goffman's Dramaturgical Theory," History of the Human Sciences 24(2) (2011): 138-154.
"The SPSSI Task Force on Sexual Orientation, the Nature of Sex, and the Contours of Activist Science,"Journal of Social Issues 67(1) (2011): 90-103.
"The Problem of Raccoon Intelligence in Behaviourist America," British Journal for the History of Science 43 (3) (2010): 391-421.
"The New Woman as 'Tied-up Dog': Amy E. Tanner's Situated Knowledges," History of Psychology 11(3) (2008): 145-163.
"'The Joy in Believing': The Cardiff Giant, Commercial Deceptions, and Styles of Observation in Gilded Age America," Isis 97(4): 659-677.
Awards
Article Prize - Forum for the History of Science in America - 2011
Early Career Achievement Award - APA Div 26 - 2009
Early Career Award - FHHS - 2006
Supervision
Currently available to supervise graduate students: No
Currently taking on work-study students, Graduate Assistants or Volunteers: Not Indicated
Available to supervise undergraduate thesis projects: Yes
Current Research
Research Projects
Social Science, Ideology, and Public Policy
This workshop engages the question of how social scientists navigated these considerations during the turbulent decades of the late 20th century. Insights from this recent history will help us understand the contemporary status and role of 'science in society' as researchers seek to improve the population's health, wealth, and well-being. Bringing together scholars from Europe, the United States, and Canada, we will examine the role of social scientists in the wider society as they applied their scholarly expertise to prominent issues including poverty, mental health, education, gender issues, sexuality, race relations, crime, and economic growth. Through case studies on these topics, this workshop will illuminate broader questions about how American social science has been involved in ideological struggles and associated public policy controversies over the last fifty years. We are particularly interested in comparing the histories of psychology and economics during this period. Economics and psychology have been central to social scientists' policy influence in recent decades, but their impact has manifested itself in different areas with differing interventions. Scholars have written about both the psychologization and the economization of everyday life. What do these processes have in common? Where do they diverge? In what ways are social scientific expertise and its publics mutually constituting through the generation and circulation of knowledge? It appears that these disciplines have had very different relationships with the ideological developments and new social movements (from feminism and civil rights to libertarianism and neo-liberalism) that shaped US politics during this era. The workshop will also include a session dedicated to methodological issues involved in doing the recent history of the social sciences.
Role: Principal Investigator
Year Funded: 2014
Duration: 1
Funded by: Social Sciences and Humanities Research Council
PsyBorgs: Digital History of Psychology
. This group is led by Christopher Green and Michael Pettit and involves both graduate and undergraduates working on projects related to the the history of psychology using digital research techniques (such as social network analysis, text mining, visualization, collaborative publishing http://psyborgs.lab.yorku.ca/
Role: Co-Principal Investigator
Amount funded: $299,950
Year Funded: 2013
Duration: 5
Funded by: Social Sciences and Humanities Research Council
Sex Lives of Animals in the Age of Kinsey
This project examines the interplay among clinical professionals, sex reformers, sexologists, and laboratory experimenters that looked to nonhuman animals to speak the true nature of sexual behavior. The aim is to situate the science of behavioral endocrinology within the history of sexuality in the twentieth century. What can the field's narratives about the sex lives of animals tell us about science and sexuality during the Cold War and the different ways that the people look to the behavior of animals to explain human nature? What do scientists do with standardized materials that do not behave in an expected, standardized fashion? What was the field's relationship to Alfred Kinsey's statistical sex surveys and the development of sex reassignment surgery? How did facts produced in the animal psychologist's laboratory circulation in the wider culture and how did historical circumstances shape laboratory practice?
Role: Principal Investigator
Year Funded: 2009
Duration: 3
Funded by: Social Sciences and Humanities Research Council
Faculty members:
Sign in to edit your existing profile or contact your departmental administrator for help.