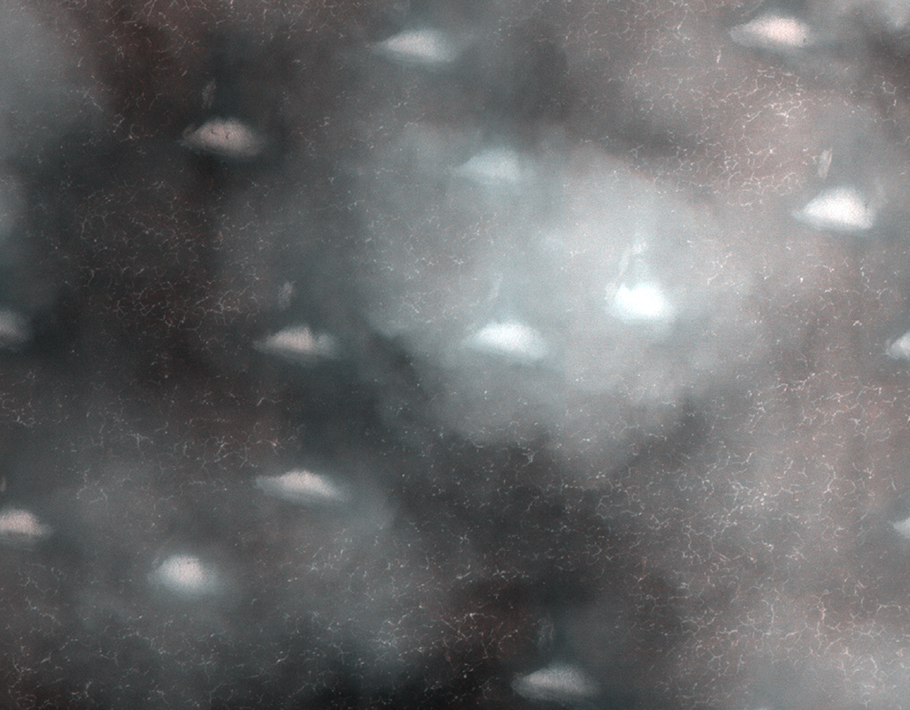 A View of the northern plains of Mars as photographed through thin clouds. The residual ice is preserved in polygonal cracks that reveal a permafrosted terrain. The periodic ice covered dark dunes which overprint the polygons add to the volatile effect by giving the impression of convective heap cloud. The image captures our aims here at PVL - to understand volatiles on and beneath planetary surfaces, the overlying atmospheres they generate and the interactions between both.  (To look closer with the HiRISE Imager Visit:
ESP_025914_2540
)


Planetary Volatiles lab

Go Beyond the near horizon in your Student Career

We are developing Tools and Techniques to understand today's planetary science results and to enable the next generation of robotic solar system exploration. Headed by Dr. John E. Moores, the Planetary Volatiles Laboratory (PVL) combines Science and Engineering research to answer fundamental questions about our solar system and draws on experience that spans six NASA, CSA and ESA space missions. In particular, we are interested in the volatile component of planets, from ices to atmospheres and everything in between.

But none of this would be possible without a great team. Meet our past and present students and fellows and see some of their recent work! You can also see what we are up to over at the laboratory's blog, updated weekly by our trainees.
Our lab is a part of an exciting training network called Technologies for Exo/Planetary Science (TEPS) which is funded under NSERC's CREATE Program.
Join Us!

If you are interested in exploring the world of planetary science and engineering, research experience exists within our laboratory for projects involving:

Numerical Modeling of volatile processes on planetary bodies

Laboratory Simulation of planetary bodies
Space Mission Operations, Experiment Design & Data Analysis
Planetary instrument design and development & Space Mission Design

We are always seeking to connect with talented individuals who have a passion for exploration of other worlds. While the Volatiles Lab resides within the Department of Earth and Space Science and Engineering and will be a part of the new Lassonde School of Engineering, those interested in applying to become a member of the lab may participate in either the ESSE or Physics and Astronomy programs at York University.
For more information, please email
jmoores [at] yorku.ca