From: YUFA in solidarity with CUPE 3903 [YUFA-CUPE@YorkU.CA] on behalf
of cupe3903 [cupe3903@DOJO.TAO.CA]
Sent: November 23, 2000 3:26 PM
To: YUFA-CUPE@YORKU.CA
Subject: Murray Ross (fwd)
<![if !supportEmptyParas]> <![endif]>
[question of YUFA '97 picketers below]
<![if !supportEmptyParas]> <![endif]>
Date: Thu, 23 Nov 2000 01:38:59 -0500
From: Nelson <feedingcows@HOME.COM>
To: York Grad P Sci Students <GRAPSCI@YorkU.CA>
Subject: Murray Ross
<![if !supportEmptyParas]> <![endif]>
For some time now, most of us have been aware that a lot of cars have been
circumventing the picket lines at Sentinel by crossing the field to the
east of Sentinel gate, along Murray Ross Rd.  These "cross-country
drivers"  pose a recurring problem at Pond, Founders, and a couple of
other gates, but the endeavours of the drivers who are circumventing
Sentinel has been greatly facilitated by two pedestrian trails that cuts
through the field, which has-- since the second week of the strike--become
two muddy roads that converge into the 6A Sentinel East parking lot.
<![if !supportEmptyParas]> <![endif]>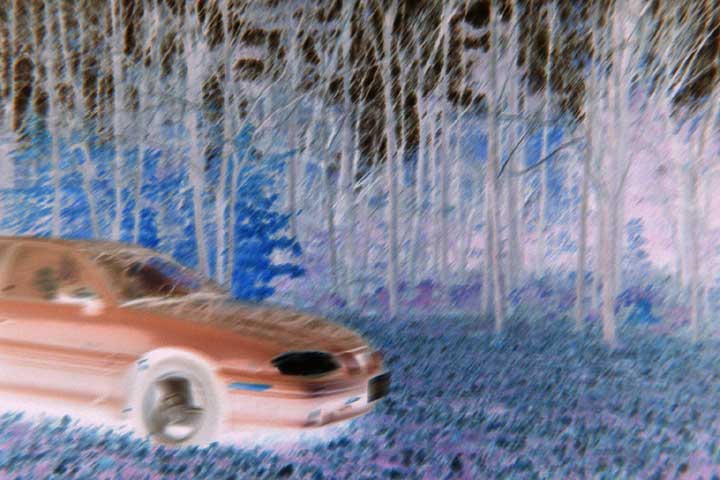 On Tuesday morning, a trio of us stood at the southern edge of the 6A
parking lot, facing Murray Ross Rd, intent on taking down the license
plate of any cars that attempted to drive through the field, mainly to get
an idea of how many cars "slipped through the crack", so we can report
back to the picket lines and collectively devise a strategy.  Between 8:20
am to 9:30 am, we wrote down a total of 133 license plates.  There were at
least 5 - 10 more vehicles that we missed simply because the cars were
streaming in faster than my hands could not move as fast in the cold
weather.
<![if !supportEmptyParas]> <![endif]>
Ideally, on any given shift at Sentinel Gate, we may let in blocks of 8
cars every 5 minutes.  In the span of time it takes for 112 cars passes
through the Sentinel picket line, a potentially equal or greater number of
cars cross the field to the east of the picket line, into the 6A parking
lot. Clearly, the pedestrian trails leading into 6A parking lot has become
an unofficial road being used not only by cars who are circumventing
Sentinel, but traffic that may normally flow into the other gates.
<![if !supportEmptyParas]> <![endif]>
The "Murray Ross dilemma" was brought up at the SMM on Tuesday, as well as
at the meeting on Wednsday between the Police and the Executive, where the
issue of "soft" and "hard" picketing was again discussed, and perhaps
Dennis will be able to elaborate on this in greater detail than I can.
The bottomline is, as picketers at Sentinel, we have to collectively
decide whether or not we will take action to stop the overwhelming flow of
cars through that field, and what action we will take.  The police has
effectively told us that barricades and cars are unacceptable, but a
"soft" picket would mean drawing people away from the main picket line.
<![if !supportEmptyParas]> <![endif]>
My main question right now is how YUFA dealt with this situation during
their strike several years ago.  Did the YUFA members picketing Sentinel
forced to deal with the same difficulties during their strike?  What
actions were taken, if any, to deal with the Murray Ross problem?
<![if !supportEmptyParas]> <![endif]>
See you on the lines tommorow.
<![if !supportEmptyParas]> <![endif]>
Nelson