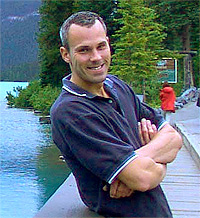 Thomas Loebel
Associate Professor
Department of English
Tel:

416-736-2100, ext. 66255

Fax:

416-736-5615

Email:
loebel@yorku.ca
Office:

336 Calumet College

Office Hours:
Tues 12:30-1:30 &


Wed 2:30- 3:45
Thomas Loebel is an Associate Professor and former Director of Undergraduate Studies in the Department of English at York University.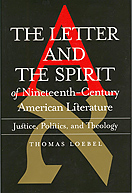 Author of The Letter and the Spirit: Justice, Politics, Theology (2005), he is a specialist in 19th and 20th century American literature and literary theory.
His current research involves a multidisciplinary approach to language as a performance art, moving from a linguistic understanding of transformational-generative grammar and performative utterance to type treatment, orthographics and dialectology. Focusing on late 19th-century and early-modernist American cultural production, the work explores prose rhythmics, temporal measures of speech, and the sound-shape of expression.