Note: This is not a substitute for the In-Class Test but a substitute for a formal Final Examination during Examination Period; everyone does both the In-Class Test (alone) AND this Project (as part of a team).
Groups will be assigned after the "enrol without permission of course director" date has passed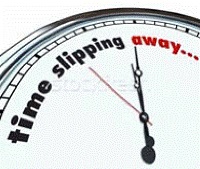 This is a term-long project. Do NOT leave it until the last week!
Read "Submitting the Final Exam Substitute Project"
Specific Instructions
You will be divided into eleven groups Group 1 throu Group 11, to match up with the chapters in Sandberg. Everyone is responsible for carefully reading the Introduction, from which everything else stems.
Each group will be responsible for a submission that includes an essay of four pages, done as a group, relating a chapter of the required reading to the website course material (that matches your group number), and a two-page note from each of the group members detailing their own learning and "i" statements. This means what you learned about the topics in the course. Do NOT write about what you learned about group work. If we were an OB course, it might make sense, but not here.
The book, Sandberg, Sheryl (2013) Lean In: Women, Work, and the Will to Lead. New York: Alfred A. Knopf, is the best book on the topics covered in this course the way that I teach it that I have seen in the 23 years that I've been teaching this course. Plan on reading the entire book (it will help with your in-class test) and then work intently on your group's assigned chapter. See the end of this page for the list of chapter headings.
In order to keep you from delaying work on the project until too late in the course, a Project Proposal requires you to hand in, early in the term, a proposal for your project, which tells me what you are writing about, what your specific thesis statement will be for the essay, and a short statement of how you will handle lack of contribution by any group members.
Your Thesis Statement A complete thesis statement means that in the Proposal, you write a thesis statement that takes a stand on the issue which you are investigating. While obviously your thesis statement will relate closely to the name of the chapter you've been assigned, note that a thesis statement clearly states YOUR position; it is not a statement of the issue, but a statement of the position on the issue that your group's paper will take.
Writing the Paper
When writing the paper, do not use broad generalities. Use instead the language and terminology of the topic you are studying, both from the book and from the website. Be sure to refer to relevant readings/class discussion/postings, and the book.
All of this constitutes the "epistemological showdown" part of your assignment. Your assignment also must include your own personal reactions to and feelings abut the issue ("i" statements). In this group project your usual "I" statements will sometimes be "we" statements and sometimes the "I' of individual comments. Also read about
writing a proper essay.
The course syllabus tells you that you must be able to write an essay to take this course. In marking, I start with the expectation that you can write an essay and part of your mark is for essay format.
Note that beyond these instructions, unlike what you may have experienced in high school, you do not get a sheet detailing exactly what must go into the assignment. At the university level part of the learning process is for you to figure out what to put in, what to emphasize, and what to leave out.
How to Prepare Your Document When preparing the paper to submit it, whether in person in the Fall Hybrid class or by uploading to eServices in the Winter Internet section, ensure that all pages are double-spaced, in black type in not less than 11-point font (Times New Roman is best, and use only one font), with not less than 1 inch margins all around, in portrait format not landscape, in single column format, keeping everything as simple as possible - no fancy graphics, no charts, no pictures, no colour - just writing. Write exactly the number of pages specified and as specified. Note that if you choose a font larger than 11, you are still restricted to the set number of pages. Do not put your name(s) on any page other than the cover page so that I may mark fairly, without knowing whose paper it is, and be sure not to put individual student numbers on any group work, to ensure your student number remains confidential.
For the Fall Hybrid course cover sheet follow the instructions on the Ground Rules page, under "Cover Sheet". Use ordinary typing paper (no coloured paper, no watermark, no expensive rag bond, no stiff paper, no laminated pages, nothing enclosed in plastic); staple the paper; do not bind it in any other way (no cover). Follow instructions strictly.
For the Winter Internet course, use the Cover Sheet for the Office of Computing Technology and e-Learning Services as your only cover sheet. Do not use an additional title page. If handing it in in person, use a cover sheet as described above for the Fall Hybrid course.
From eServices re: Cover Sheet: Assignment Upload will not accept/attach files that have spaces in the file name. Please see the information on this page before your Assignment submission deadline. http://www.yorku.ca/laps/disted/coversheetweb.htm
Timing
This is a term-long project. Do NOT leave it until the last week.
NOTE: YOU CANNOT DO THIS PROJECT ALONE. PART OF THE CURRICULUM OF BUSINESS EDUCATION IS LEARNING TO WORK IN TEAMS. I WILL NOT GRADE ANY SOLO PAPERS.
Presentation
There are no marks for presentation (students find it too frustrating trying to get it perfect with very little time). Just come on the last day of class prepared to speak as a group about interesting things you learned (from the book, not about such things as group work). You may all speak or just one or two. You may just talk without notes, or use a very few notes, or you may do a skit. Be creative; entertain us - the holiday season will be upon us by then and this will be my last class I teach at York before my retirement!
Possible Extension
This is your final exam substitute; I have to have it marked in a very short time due to School regulations, so the best offer I can give you for extensions is one day 24 hours), with a mark of 50%. Send it to my email address: lripley@yorku.ca. But best to get it in on time for full credit. You do afterall, have the whole term to do it.
Submitting The Final Exam Substitute Project

Read this;
it's what you have to hand in

1. Start with the cover sheet.

2.

After the Cover Sheet, insert the Group Essay.

3. Immediately after the Group Essay (use no dividing sheets of paper), insert the individual group members' submissions. Label each submission clearly at the top as to who wrote it, and put them in alphabetical order.

4. Insert one separate sheet, if needed, headed "References" which lists only those sources other than the course materials to which you made specific reference in the paper.

5. Submitting: Bring only one copy to the last day of class, on-campus.

This is a term-long project; do NOT leave it until the last week.
---
Sandberg, Sheryl (2013) Lean In: Women, Work, and the Will to Lead. New York: Alfred A. Knopf.
1. The Leadership Ambition Gap: What Would You Do if You Weren't Afraid?
2. Sit at the Table
3. Success and Likeability
4. It's a Jungle Gym, Not a Ladder
5. Are You My Mentor?
6. Seek and Speak Your Truth
7. Don't Leave Before You Leave
8. Make Your Partner a Real Partner
9. The Myth of Doing It All
10. Let's Start Talking About It
11. Working together Toward Equality