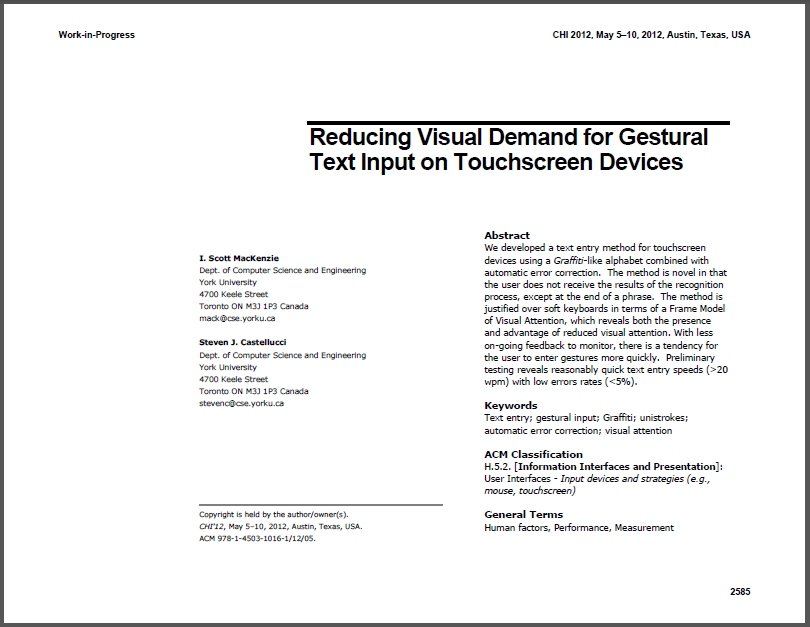 Graffiti Android Download Web Page
This is the software used in Reducing Visual Demand for Gestural Text Input on Touchscreen Devices, the paper by myself and Steven Castellucci, published in the proceedings of CHI 2012.
GraffitiExperiment Android apk file click here
GraffitiExperiment Android project source files: click here
If you have any problems, questions, or comments, please let me know. Good luck, Scott MacKenzie (mack "at" cse.yorku.ca).