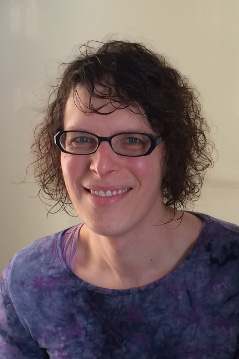 Melody Wiseheart, Ph.D.
(formerly Nicholas J. Cepeda)
Professor
York University
Department of Psychology
Melody Wiseheart heads the Cognitive Flexibility Lab at York University. We study how executive function, learning, and long-term memory change across the lifespan, from early childhood development through aging. We study the interface between cognitive psychology and education, arts, kinesiology, clinical psychology, and pretty much any other area where one might wish to make interdisciplinary connections. Our research has examined educational psychology, music, dance, visual arts, mindfulness meditation, yoga, bilingualism, critical thinking, chronic pain, ADHD, and a few more areas. Basically, we are strongly interdisciplinary, with the common theme of cognitive psychology.
FAQ describing problems that result from laptop multitasking and steps teachers can take to maximize attention to course content.
LovingMelody blog in which Sandi describes our transition from a hetero to lesbian couple.
Mailing address:
York University
Department of Psychology
4700 Keele Street
Toronto, ON M3J 1P3

office: 416-736-2100 x33266
lab: 416-736-2100 x44037
fax: 416-736-5814
email: melodywiseheart@gmail.com
office: BSB 242
lab: Calumet 311