Comprised of humanist academics with high levels of technological expertise, Learn Canada synergizes the expertise of scholars and educators with web designers, database programmers, instructional designers, information architects, and other specialists; we seek the advancement of sound pedagogies for the delivery of online content.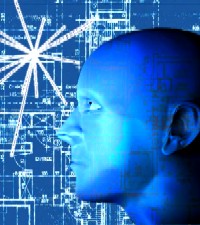 We offer professional editorial services for scholars who publish articles or books and for doctoral dissertations and master's theses. Whether you are a native English speaker or an English-as-a-second-language scholar, we can help! We have specialists in the humanities, social sciences, natural sciences, and in education and technology. We also have writing and editing specialties in writing for the web, SEO, report writing, funding applications, e-publishing, technical writing information, refurbishment, and communications repurposing.
We also help faculty in the development, design, and delivery of web-based online courses, and in the pedagogy of teaching by videoconference. In fact, we have considerable expertise in the design, assessment, and testing of Web and print interfaces, as well as in the design and delivery of courses through videoconferencing. In addition to these varieties of specialization, Digital Architecture is our flagship course for all aspects of online teaching and learning.
Founded in 2000 after funding for a Ryerson-Centennial College project called "Learn Ontario" suddenly expired, the newly emerged Learn Canada (founded by Peter Paolucci) continued with the development of an online course to help faculty develop online courses; what used to be called "Instructional Design for New Media" morphed into "Digital Architecture."