York Centre for Asian Research Updates Issue 72, Friday, December 15, 2006
---
In this issue
---
This is the last issue of YCAR Updates for 2006. The University will be closed starting December 21, 2006 and will reopen on January 2, 2007.
We would like to wish everyone Happy Holidays and All the Best for the New Year! Below are the highlights of our activities for 2007.
---
Thongchai Winichakul to speak at the Graduate Diploma in Asian Studies (GDAS) Launch
YCAR invites you to its GDAS launch on Thursday, January 18, 2007 from 2-5 pm at 280 York Lanes with guest speaker, Dr. Thongchai Winichakul, History Professor from University of Wisconsin and respondents, Dr. Tania Li from University of Toronto and Dr. Philip Kelly from York University. Thongchai Winichakul's book Siam Mapped has won numerous academic honors. He has published articles on civilizational discourses, public memory, and the intersection of geography and history in area studies. He is also an active and engaged scholar as well as teacher among Thai and American academics.
Congratulations to Katsu Tsuchiya for being the first graduate student to complete the GDAS requirements! Katsu finished his MA in Political Science this winter and will go back to Japan to take a much needed rest from the rigours of academic demands. He plans to further pursue PhD studies in Japan or at York in the near future. On behalf of YCAR, we would like to wish Katsu the best in his academic and personal growth and thank him for greatly assisting us in our programs and activities for the past two years.
The GDAS enrolment forms are now available on YCAR's website. The GDAS core course, The Making of Asian Studies: Critical Perspectives, will be taught in Winter 2007 by Dr. Peter Vandergeest and is crosslisted in the Departments of Anthropology, Geography and Sociology (ANTH 5500/GEOG 5700/SOCI 6745).

The GDAS Language Award has also been approved by the Office of Student Financial Services for graduate students who are interested in taking an Asian language course to further develop their proficiency and understanding of the context and perspectives relating to their area of research study. The deadline for application is January 15, 2007. The Albert Chan Award for East Asian Studies is due on January 10, 2007 and David Wurfel Award for Philippine Studies is on March 15, 2007.

Below is our initial schedule for the brownbag seminar series in Winter 2007.
January 15, Michael Nijhawan, Assistant Professor, Department of Sociology, York University
On Urban 'Dhadi': Cultural, Linguistic, and Political Translations
Abstract: This paper, co-authored by Virinder Kalra (Manchester U), analyzes how a popular musical genre of Punjab/India has entered the British rap and hiphop scene, being pushed by a political agenda of Sikh separatism and militancy. Challenging the dominant paradigm of "cultural translation" in migration and diaspora studies, the paper investigates different translational levels by demonstrating that the groups behind such musical outings disrupt the stereotypical distinction between "cosmopolitan" and "fundamentalist/inward-looking" diasporic formations.
January 22, Ritika Shrimali, PhD Candidate, Geography, York University
Peripheralising Urban 'Bads': Case of Idgah Slaughterhouse in Delhi, India
January 29, Saidul Islam, PhD Candidate, Sociology, York University
From Rice to Shrimp: Environmental and Agrarian Changes in Rural Bangladesh
Abstract: Bangladesh is one of the top ten shrimp producing countries of the world, and cultured shrimp is known as "white gold" in rural Bangladesh. Historically, farmers have confined shrimp culture to ocean coastlines because shrimp require large volumes of saltwater to reproduce and mature. Recent developments in Bangladesh suggest, however, that this once purely coastal activity could soon be a thing of the past. Many Bangladeshi rice farmers are adopting low-salinity culture systems that rely upon sea water or salt farm effluent that is trucked inland. This innovation, combined with low farm gate prices for rice and high prices for shrimp in the world market, has led increasing numbers of rice farmers in Bangladesh to convert paddy fields to shrimp ponds. As a result, the amount of land under shrimp production has skyrocketed in recent years. As rural economy is increasingly linked to global shrimp commodity chain, it has generated significant changes both in environmental and agrarian landscapes of rural Bangladesh.
February 5, Radhika Mongia, Assistant Professor, Sociology, York University
Contract and Consent: Slavery, Indenture and the (Re)Making of Freedom
Abstract: This paper reads the debates on and the definitions of contracts in the regulation of the post-abolition practice of Indian migration alongside the transformations in contract law, to argue that abolition might well provide the best explanation for the global transformations of nineteenth-century contract law. It further suggests that the paradigmatic site for the separation of "consent" and "will" from the notion of "equality in exchange," that characterizes the nineteenth-century reformulation of the contract, and, indeed, of the paradigmatic liberal subject, is to be found not within the metropolitan heartland, but within the peripheral sites of Mauritius, the Caribbean, and India that the paper examines.
February 15 - June Rhee, PhD Candidate, Humanities, York University
Na Un-Kyu's Film, Arirang, and the making of a national narrative in South and North Korea
Abstract: A comparative analysis of texts written in North and South Korea will be examined in order to reach a communicative point, where colonial memory is crucial to understanding the history and culture of the two Koreas today; and simultaneously delineating the nature of each nation's polity by examining the texts concurrently with cultural policies and social milieu. The cultural policies of North Korea is followed chronologically with a particular focus on Juch'e munye iron (Juch'e theory of art).
February 20 - Chandrima Chakraborty, Asst Professor, English and Cultural Studies, McMaster University
Decolonizing the Body, Reforming the Nation: Mahatma Gandhi's Experiments with Truth
February 26, Maita Sayo, PhD Candidate, Political Science, York University
Primitive accumulation, the body, and the (re)production of "new imperialism": reflections on Filipina migratory labour
March 5, Naoko Ikeda, PhD Candidate, Women's Studies, York University
Toward Construction of Transnational Subjectivity: 'Ex-Comfort Women''s Voices Beyond National Identity & Borders
Abstract: The research involves a feminist (re) reading of the comfort women's oral testimony. The testimony is an important feminist activism because it demonstrates a feminist practice of transnationalism and counter-identity politics. Though many historians have interpreted comfort women's activism as merely "nationalistic sentiment", believing that these women are blinded with their national/ethnic identity, the argument is that their activism in fact aims to problematize the basic epistemological framework, where a conception of "political subjectivity" is legitimated only through the category of "identity", and consequently privileges the "national" over the "personal". The conclusion emphasizes that it is necessary to understand comfort women's testimony as a vital entry point where the "personal" meets the "transnational" and thus "political", and the categorical representation of women's identity has to be overcome in order to challenge the modernist narrative of the "Empire".
March 12, Anil Varughese, PhD Candidate, Political Science, University of Toronto
The Politics of Redistribution in West Bengal and Kerala, India
Abstract: The paper explores the linkages between democratic politics and redistributive policymaking in two Indian states: Kerala and West Bengal. Despite a host of similar background conditions (democratic framework, pro-poor orientation with programmatic political parties, strong labour unions, and a high degree of subordinate class integration), the cases display considerable variation in their pro-poor redistributive commitment and egalitarian outcomes. The paper employs the comparative-historical method to argue that the mode of integration of the poorer classes into the political process is a key variable in explaining the divergence in redistributive commitment."
March 19, Wendy Wong, Chair & Associate Professor, Department of Design, York University
An overview of the globalization of manga and animate
Abstract: As a part of the development of the globalization process of media, American comics and animation have a long history of exporting work to the rest of the world. However, this globalization trend has been changing in the past 15 years. Japanese comics (manga) and animation (anime) are becoming more prominent outside Asia. Comic scholars and cultural studies scholars are optimistic that Japan can be considered as another centre of globalization because of the current global development of manga and anime. This presentation aims to investigate the flow of manga and anime as a cultural product in the global market from Japan to neighboring region and to the rest of the world.
March 26, Philip Kelly, Associate Professor, Department of Geography, York University
Capital and Labour Mobility in a Philippine Locality
Abstract: This paper examines the developmental implications of intersecting global capital and labour flows in a Philippine locality. In an influential analysis almost 20 years ago, Saskia Sassen suggested that FDI in countries such as the Philippines explained, in part, the increasing numbers of transnational migrants that they were generating. Sassen's analysis lacked much empirical depth in such source areas of migration, and while her analysis of world city labour markets has been influential, her attempts to unite an analysis of capital flows and labour flows in the developing world has not subsequently been pursued. This paper takes a contemporary look at the linkages between FDI and migration in the Philippines. Using household survey data from a locality that has seen significant flows of inward national migration, outward international migration, as well as manufacturing FDI and remittances, this study will trace the local developmental implications of capital and migration flows.
York participates in Chinese New Year Celebrations 2007
The Bata Shoe Museum and the Asian Heritage Month-Canadian Foundation for Asian Culture (Central Ontario) Inc. present Chinese New Year Celebrations, an event based on the Bata Shoe Museum's Exhibition of Chinese Children's Shoes.


The ceremony will be opened by Mrs. Sonja Bata, Director of the Bata Shoe Museum, with keynote co-chair, The Honourable Vivienne Poy (left photo) and speaker, Professor Jay Goulding (right photo) from York University.
The event will be held with a buffet dinner on Thursday, February 7, 2007 from 5:30-9:30 pm at the Bata Shoe Museum at 327 Bloor St West, Toronto. To purchase tickets at $10 please call (416) 979-7799 x 224 or email evette.bacay@batashoemuseum.ca. Dr. Kay Li, YCAR Research Associate, is director of the Canadian Foundation for Asian Culture (Southern Ontario). The event is supported by Asian Institute/Munk Centre for International Studies of the University of Toronto and YCAR at York University.
Senator launches new book on Profit, Victory & Sharpness - The Lees of Hong Kong
This book consists of the biographies of Lee Hysan and his son Richard Charles Lee Ming Chak, written by Canadian Senator Vivienne Poy, devoted daughter of the latter. The Lees are one of the most eminent families in Hong Kong, distinguished by their phenomenal successes in business and no less by their public service. The rise of Lee Hysan from pupil teacher at Queen's College to being one of the most prominent Chinese merchants in early twentieth-century Hong Kong was a spectacular example of commercial relations in the colonial entrepôt. The multifaceted career of his son Lee Ming Chak led the way in Hong Kong's industrialization and modernization during the half century straddling the Second World War. Educated in the Chinese classics in Hong Kong, and in Western culture and civil engineering at Oxford, he enjoyed remarkable achievements in engineering, business, Freemasonry, community service, social advocacy and politics. In all these spheres of endeavour, his clever, imaginative and principled approach earned him the respect of his community. Maintaining constructive relations with colonialists and nationalists, with capitalists and communists, and with international friends and partners from around the world, he remained true to his Confucian-humanistic values and to his Hong Kong Chinese identity. His web of personal and business ties illustrates the polynodal connections of an important segment of the Hong Kong élites during the second half of the twentieth century. This intelligent and absorbing portrait, set in the broader context of Hong Kong and Chinese history, helps to illuminate many dimensions of the society which four generations of Lees have called home. The book is part of the Hong Kong Life Stories No. 4 of the Canada and Hong Kong Project co-directed by Dr. Bernard Luk, York Professor of History, with YCAR and Hong Kong Institute of Education as co-publishers. Copies of the book can be purchased at YCAR for Can$20.00 plus tax. ISBN 0-9736820-1-9.
---
Asian Institute invites applications and participants for interdisciplinary colloquium and dissertation workshop on markets and modernities in Asia
The Asian Institute of University of Toronto invites applications from established scholars investigating the intersection of subject formation and market formation in any part of Asia in the period 1800-2007. Scholars based in Asia are especially encouraged to apply and spend one or two semesters on campus to participate in an interdisciplinary colloquium. The purpose of the fellowship is to bring to Toronto scholars whose work complements that of faculty and graduate students. Fellows are expected to present their research in the Asian Institute seminar series, participate in a workshop, and prepare one publishable article-length manuscript for inclusion in a prospective volume. Fellows are expected to support themselves with resources from their home institutions. Because of income disparities between Toronto and many regions of Asia the Asian Institute may support the stay of fellows with a stipend of up to CDN$25,000. Applications consisting of a cv and 2 page outline of the fellow's proposed research should be sent by email attachment to asian.institute@utoronto.ca by January 05, 2007. Address inquiries to asian.institute@utoronto.ca. The Markets and Modernities colloquium is convened by Professors Tania Li and Joshua Barker in anthropology, Ritu Birla and Tong Lam in history, Katharine Rankin, Alana Boland and Ken MacDonald in geography, Ken Kawashima and Jesook Song in East Asian studies, and Kanishka Goonewardena in South Asian Studies.
A dissertation workshop on the same theme will be held on May 3-6, 2007. The workshop will explore the relationship between two types of historical and contemporary transformation: the formation of modern subjects and the formation of "the market" as a central feature of modern capitalism. Both "the market" and modern subjects are produced through specific political programs, regimes of knowledge, forms of regulation and applications of force. They are also produced through cultural work in the media, in literature, and in the intimate spheres of family and community life. Researchers who place Asia at the center of their field of vision as they examine these complex dynamics are well positioned to contribute to debates that too often take capitalism as it arose in Europe as "normal capitalism," the fixed point from which variations can be assessed. Thus the workshop aims to foster new research that is at once empirical and theoretical. The workshop will take place over three days on the campus of the University of Toronto. It will include twelve students and four faculty members from a variety of disciplines and interdisciplinary fields. The costs of the workshop, meals, and accommodations will be covered by the Asian Institute at the University of Toronto. Travel will be subsidized up to a maximum of CDN$500 per participant. Applicants should seek additional travel grants from their home institutions, and consult with the Asian Institute if travel costs prove problematic.
APPLICATION DEADLINE is JANUARY 15, 2007:
Applications consist of two items: 1) A current curriculum vitae. 2). An 8 to 10 page double spaced dissertation proposal. Alternatively, if the work is well underway, an 8 to 10 page double spaced description of the specific issues being addressed, the intellectual approach, and the materials being studied. Workshop participants will be selected on the content of the submitted projects, the potential for useful exchanges among them, and the benefits of including a wide range of disciplinary and interdisciplinary approaches and intellectual traditions. Applications should be sent by email attachment to asian.institute@utoronto.ca. Applicants will be informed whether or not they have been selected for the workshop by January 31st. For further information about the workshop or eligibility, please contact the workshop assistant at asian.institute@utoronto.ca.
---
SAC offers fellowships on best Canadian dissertation on South Asia
The South Asia Council of the Canadian Asian Studies Association is offering a prize for best Ph.D. dissertation on South Asia successfully defended between October 2004 and September 2006 by a Canadian citizen studying anywhere in the world or by a student in a Canadian institution. See all the details at: http://canadianasianstudies.concordia.ca/htm/fellowsac.htm (french version also available). To learn more about the Canadian Asian Studies Association please visit their website at : http://canadianasianstudies.concordia.ca/.
Chiang Ching Kuo Foundation promotes fellowship on Chinese culture and society
The main objective of the Chiang Ching-Kuo Foundation is to promote the study of Chinese culture and society. Through its support for international scholarly exchange, the Foundation hopes to create a better understanding between the Chinese and other peoples. Its ultimate goal is to help integrate Chinese cultural values with the emerging global community. The scope of the Foundation's programs includes, but is not limited to Chinese cultural heritage; Classical studies (especially literary and historical works); Republic of China (including any subject related to the Republic of China, its development and transformation since its establishment, through the Nanking period, and up to the present); Taiwan (including its history, archeology, socioeconomic, political and cultural aspects); China-related comparative studies
The Foundation will give priority to programs and projects that involve academic cooperation between scholars and institutions in the Republic of China and their counterparts abroad. Awards will be given for Ph.D. dissertations and post-doctoral Fellowships. All applicants must be, or become members in good standing of the Canadian Asian Studies Association. Doctoral candidates may apply for grants to help finance the completion of their dissertations. Applicants must be Canadian citizens or landed immigrants at the time of the award and must have completed all requirements for their Ph.D. degree except for the dissertation. The grants are available annually for doctoral candidates who are not employed or receiving grants from other sources. The Foundation also provides post-doctoral research grants to scholars.
Applicants from Canadian colleges and universities should address enquiries concerning application procedures to: Canadian Asian Studies Association, CCASLS SB-115, c/o Concordia University, 1455 de Maisonneuve O., Montréal (Québec) H3G 1M8 Canada, Tel: (514) 848-2280 Fax: (514) 848-4514 E-mail: casa_acea@bellnet.ca. For more information on required documents, visit their website at http://canadianasianstudies.concordia.ca/htm/ccke.htm.
Application Deadline: 1st February 2007.
---
Call for Presenters: 8th Annual Symposium on Indigenous Women: Celebrating our Diversity, March 16-18, 2007, Trent University
Indigenous women come from various backgrounds and experiences that inform strategies that are unique to particular social, historical, and cultural contexts. While Indigenous women share a global history of colonialism, the strategies and initiatives being utilized by indigenous women around the world to resist the processes and practices of colonization differ greatly. This year's symposium will explore the diversity of Indigenous women through keynote dinner and brunch addresses, Indigenous film, a variety of workshops and presentations, and a panel discussion at the conclusion of the symposium. We invite submissions for presentations and workshops that celebrate the diversity and experiences of Indigenous women from around the world with respect to colonization and resistance.
Presentations and workshops can be historical or contemporary, and can focus on any topic or issue that reflects the experiences of indigenous women. Presenters are responsible for their own travel and accommodation, but will receive a package upon registration that includes tickets to the keynote dinner and brunch, admission to the Indigenous performance on Saturday evening, as well as the panel discussion and all presentations and workshops. Submissions will be accepted until Dec 31, 2006. Submissions can be e-mailed to womenssymposium@trentu.ca or faxed to Indigenous Women's Symposium at 705-748-1416. Attention: Paula Sherman or Karyn Drane. Go to http://www.trentu.ca/academic/nativestudies/womenssymposium.htm for more info.
---
To the universities: Autonomy isn't really that scary, by Suthichai Yoon, The Nation, Publication Date: 14-12-2006
Don't fall off your chair if the real insiders tell you that the hottest issue being debated at the highest educational institutes at this critical political juncture isn't about how to prevent future coups. Or, whether the new constitution to be drafted soon will be any better than the one shredded by the September 19 coup. It's not even about the new, highly provocative question: Are Thais really ready for democracy after all?
That's for the residents of ivory towers, perhaps. The real intellectuals, at least at some of the country's best-known universities, are debating whether they should become autonomous. Well, it's not precisely about autonomy. It's more about opting out of bureaucratic control. But again, that's not really the issue. Of course, no well-educated person in his right mind, especially a faculty member or student activist, would admit to being against self-government, autonomy or the chance to get away from power-hungry, stuffy, old-fashioned, and slow-witted bureaucrats.
So, why are some leading faculty members and student leaders protesting against the Cabinet-approved bill to let universities run their own affairs? Some of the dissidents have threatened to boycott classes to underscore their dissatisfaction. To be fair, nobody in any position at any institute of higher learning, not even the most outspoken objectors, is against autonomy as such. Nor is anyone in that category against getting bureaucrats off their back. The protesters are afraid that "autonomy" may be synonymous with commercialisation of the country's highest-level education facilities. Some of the most vocal detractors even fear that certain universities, left to their own devices, may resort to "selling degrees" if it enables their business to survive.
Are they over-reacting to part of an international move that, sooner or later, as pointed out by "mainstream" faculty members in most universities, will become inevitable anyway? The opponents' fears, of course, aren't totally unfounded. Like it or not, autonomy in this case means government subsidies would be considerably reduced, forcing universities to charge students more. This will inevitably put tertiary education out of reach for poor students. What's worse, even as tuition fees go up, there is no guarantee that academic quality will rise proportionately.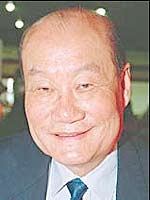 This worst-case scenario has been painted by those taking Education Minister Wijit Srisa-an (right) to task for "bulldozing" this legislation through the interim government. Once universities are made into money-making business concerns, the vital goal of providing a diversity of academic activities will be marginalised because loss-making courses, no matter how important they are to the country's youth, will sooner or later be either reduced or eliminated altogether to make way for profitable courses that only serve "the market". Education, the critics claim, will end up serving only the elite.
But "mainstream" higher-education leaders seem to have convinced themselves that the long-delayed change can't be held back and that some serious damage to the system is inevitable. And the newly appointed National Legislative Assembly (NLA) has accepted, for deliberation, draft bills that would allow Chulalongkorn and Thaksin universities, as well as King Mongkut's Institute of Technology, to leave the bureaucratic system once and for all.
Autonomy, the advocates argue, will enable universities to be run more effectively. A higher degree of flexibility should improve academic standards. One of Chulalongkorn's senior faculty members argues that an ideal university should be free and independent of political and bureaucratic influence. Boosting teaching quality and keeping a close eye on faculty members' academic standards - which has been a serious problem so far - will be easier once universities can govern themselves and face up to the fierce competition in all fields.
Education Minister Wijit, a staunch advocate of the change since it was first mooted over a decade ago, isn't going to bow to the vocal protests. He will tell any sceptics that he has fought hard for the autonomy of universities for over 10 years and has successfully taken at least six of the country's new colleges out of bureaucratic control. "Now, I would like to see another 20 universities follow the same path speedily," the minister declared. Of course, the final decision rests with each university. There may be strong persuasion and perhaps some coercion to make it happen, and there will be corresponding incentives to ease the initial pain of the process. But the unwilling won't be forced into it.
Won't the poor suffer? Won't tuition fees rise five-fold or more once state control is lifted? Wijit insists this is nothing but unfounded paranoia. We are, after all, dealing with people in the country's highest education level. "Let's talk facts," he said the other day. "Let's take the reality of the six universities that have chosen to take the autonomy path. None of the six is charging what one could call expensive fees … after all, if things go wrong, if those who run universities mess things up, then it's the students and their parents who will scream and shout. Nobody else can correct the wrongs for them," he said.
In the end, though, each university's community will have to go through the proper process of public hearings, ensuring that all stakeholders have a say before a final decision is reached. Something went awry at Khon Kaen University, though, because complaints were lodged to the effect that the University Council had not followed a thorough sounding-out process over the issue. The controversial topic hadn't even been listed as a crucial item on the agenda of its meetings before the bill was submitted.
Once that flaw was highlighted, Education Minister Wijit had to take a step back. He pulled the bill from the Cabinet's weekly deliberations so that it could be put through a process whereby all parties concerned got a fair and proper hearing. Cynics may say, fairly or not, that this is a classic case of a bird that refuses to leave the cage for fear of being unable to cope with freedom. But some intrepid souls have seen the future and first reports say it's awesome out there. Autonomy isn't as terrifying as it has made out to be by the faint-hearted, after all.
---
York Centre for Asian Research (YCAR). For more information, contact ycar@yorku.ca.
S
te. 270 York Lanes, 4700 Keele Street, Toronto

, Ontario, Canada

M3J 1P3. Web: www.yorku.ca/ycar.