York presents new honorary doctorates at spring convocation 1999
By Nishat Karim
Twelve honorary doctorates will be awarded at York University's upcoming spring convocation. The impressive and eclectic cast of Canadians includes Neil Bissoondath, a novelist; Louis L.Odette, an art patron; Sheldon Levy, president of Sheridan College; Peter Campbell, former director of policy at CBC; Valerie Gibbons, former Ontario deputy minister; Elizabeth Dowdeswell, former executive director of the United Nations Environmental Program; Marsha Hanen, former president of the University of Winnipeg; Nicholas Goldschmidt, first director of the Royal Conservatory Opera School; Mordecai Richler, a writer; Alan McNally, CEO of Harris Trust and Savings Bank; Beverley McLachlin, Justice of the Supreme Court of Canada; and Peter Sandor, a life long learner.
Along with these outstanding individuals will be approximately 7,500 graduate and undergraduate students from 10 Faculties who will be joining York's other 144,000 alumni.
"One of the great pleasures of convocation is recognizing the achievements of not only our newest graduates, but also the citizens whose singular contributions to their communities, their culture and to human understanding gives us proper pause and cause for reflection and high regard," says York University President Dr. Lorna R. Marsden.
This year's convocation is especially pivotal as York is celebrating its 40th anniversary from March 26, 1999 to March 26, 2000. The ceremonies will take place between June 12 and June 18, with more detailed information below.
Neil Bissoondath,
Doctor of Letters
Glendon College Convocation
June 12, 2:30 p.m.
Neil Bissoondath is a noted Canadian novelist, short-story writer and essayist, whose talent extends far beyond the word processor, into the video camera. As an accomplished radio and television interviewer, Bissoondath's most recent work has been hosting and writing the Vision TV documentary series "Vision World".
This author of seven books, has been honoured with numerous awards. His book The Age of Innocence was awarded the Canadian Authors Association Prize for fiction, and his novel, A Casual Brutality, was short-listed for The Guardian Fiction Prize in 1988. Also during 1988, Bissoondath received The Books in Canada / W.H. Smith First Novel Award and the Trillium Award.
After graduating from Glendon College in 1977 with a BA in French, Bissoondath taught English as a second language and French at The Inlingua School of Languages; The Language Workshop and later became assistant director. In 1983 he received a writing scholarship from the Banff School of Fine Arts and chose to further his education there. His first novel was then published in 1985, and he has been a full-time writer ever since. Bissoondath lived in Toronto for 18 years, Montreal for seven years and currently lives in Quebec. It is no surprise that after all his accomplishments, no matter where he lives, he is always widely praised by young Canadian writers who find his work inspirational.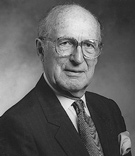 Louis L. Odette,
Doctor of Letters
Fine Arts, Winters College, Graduate Studies Convocation
June 14, 2:30 p.m.
There is a reason why York University's sculpture studio ranks among the best in North America. And Louis Odette is his name. This generous man plays an original and persuasive role by making contributions to public art and arts education, enhancing the public's enjoyment of community spaces.
One such project is the installation of a bronze foundry in the sculpture studio at York University. His own contributions and those he encouraged among his friends and colleagues have helped make York's sculpture studio what it is today. This charitable man also provides scholarships to York University's Department of Visual Arts and generously supports the Art Gallery of York University. Odette's kindness doesn't stop there. He continuously contributes to social welfare and educational concerns of communities, particularly to the needs of physically and mentally challenged children.
Prior to his retirement in 1998, Odette was the chairman of Eastern Construction Company Limited which he founded in 1942 with his brother. Their many projects have included the Toronto Eaton Centre and Roy Thomson Hall.
Sheldon S. Levy,
Doctor of Laws
Vanier College Convocation
June 14, 6:30 p.m.
Over York University's 40 year history, there have been many financial contributions. But there are probably none greater than that from one of York's most successful alumnus, Sheldon Levy.
Levy received his BSc (Honours, First Class) in 1972 and his MA in mathematics in 1973 at York University where he worked for 24 years. During that time he held various positions including vice-president of Institutional Affairs and associate vice-president of Management Information and Planning.
While at York, Levy received the Class Builders Award for his contribution to recruitment and student issues. He also named a scholarship fund to assist students with disabilities to achieve their academic goals.
As the current president of Sheridan College, Levy has by no means forgotten York. He continues to contribute to the innovative development of higher education throughout Ontario and Canada. Levy has set a standard of decency and dedication to academic goals which is unparalleled.
Peter Campbell,
Doctor of Letters
Founders College, McLaughlin College Convocation
June 15, 10:00 a.m.
The most interesting types of teachers are those with real life experience. That's what makes Peter Campbell one of the best. With almost 40 years of experience working at the Canadian Broadcasting Corporation, it is no wonder his Winters College course titled "Canadian Broadcasting: Radio and Television," had such great appeal to first year students.
During his years at the CBC, Campbell held a variety of positions including national supervisor of current affairs and his most recent position, director of policy. Before his broadcasting career, Campbell worked as a diplomat, serving in the Philippines, China, Laos, Ottawa and Washington.
Campbell's extensive travels have led him to places such as Egypt, Turkey and India. As an officer with the Royal Canadian Navy (R.C.N.V.R) he served during the second world war in the North Atlantic, United Kingdom and the Normandy Invasion.
His academic awards include the McCaul Scholarship, University College; Second Mary Mulock Scholarship, University of Toronto; and Austin Fellowship, Harvard University.
Due to illness, Campbell was unable to attend the ceremonies last year and instead will receive an honorary degree during this year's convocation.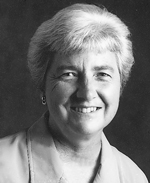 Valerie Gibbons,
Doctor of Laws
Calumet College
June 15, 2:30 p.m.
She has been a mentor for women and a savior to children and families with special needs. Valerie Gibbons just keeps giving to those around her and doesn't seem to stop.
During her time as regional director of northern Ontario for the Ministry of Community and Social Services, she directed the expansion of social services for children and families bringing more than $10 million to this underdeveloped area of the province. As deputy minister her primary goal was seeing that the government provides for the needy people of Ontario in an acceptable manner. Gibbons took her role as one of the first women in the position of Ontario deputy minister as an opportunity to do more and has been a mentor for many women, supporting their efforts to obtain more senior positions.
At present, Gibbons works in the private sector as the head of a policy consulting firm. Although she has retired from the public sector, she continues to help the disadvantaged through projects such as the Covenant House and to share the values of social responsibility and social equitythat are also an integral part of York University.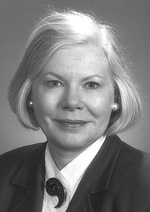 Elizabeth Dowdeswell,
Doctor of Laws
Bethune College, Pure and Applied Science & Environmental Studies Convocation
June 15, 6:30 p.m.
You probably know Elizabeth Dowdeswell by her UV index that has become a part of our daily lives. Or perhaps you recognize her motto "for life on earth" that accompanies United Nations Environmental Program motto. Although she is best known for her contributions to the field of environmental management and policy, she has served Canada and the community of nations in various capacities at the highest levels.
Until recently, Dowdeswell was the executive director of the UNEP - the most senior environmental position in the world. She has also held senior positions as the director general for Environment Canada and the deputy minister of Culture and Youth for the province of Saskatchewan. York University is pleased to have her serve on the dean's advisory council of the Faculty of Environmental Studies.
Her professional focus has always been on engaging the public in policy making, seeking innovation through change in the management of organizations and strengthening management communications and education as a means to achieve results.
What you probably don't know is that Dowdeswell was the first to formally object to French nuclear testing in the Pacific as the head of a UN agency and her concept of environmental citizenship is what rallies people toward local action.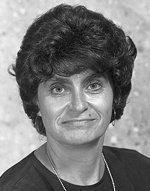 Marsha Hanen,
Doctor of Laws
Faculty of Education;
BEd Concurrent,
BEd Consecutive (Halton/York Region) Convocation
June 17, 10:00 a.m.
Many believe that Marsha Hanen's greatest contribution to higher education in Canada is her willingness to mentor others.
As the president of the University of Winnipeg for more than nine years, Hanen focused on enhancing the quality in teaching and learning with a mandate of excellence in undergraduate education. This remarkable woman has done significant work in the philosophy of law and science, feminist theory, epistemology, liberal arts and interdisciplinary studies. Her published work includes three books, numerous articles and several reviews.
The recent decision to confer on Dr. Hanen the Order of Canada exemplifies her recognition as an extraordinary leader not only in postsecondary education, but also outside of the University setting. Included among her awards and honours are the YMCA Woman of the Year (education), Canada 125th Medal and the National Honour Society Phi Beta Kappa.
York University would like to recognize and acknowledge her academic leadership and contributions to higher education in Canada.
Nicholas Goldschmidt,
Doctor of Laws
Faculty of Education;
BEd Consecutive (Bainsridge, Durham, Yvonne),
BEd In-Service & MEd
Convocation
June 17th, 2:30 p.m.
Nicholas Goldschmidt has great confidence, a strong focus and a zest for getting things done. And its been rubbing off on others without him even realizing it. His simple phrases "What's stopping you? You can do it!" are what he says to motivate himself as he raises conciousness and money at the same time.
Since his arrival in Canada in 1945, Goldschmidt has been helping launch and sustain national and local institutions. Among his numerous projects are the Canadian Opera Company, Canada's centennial celebrations, music festivals from Vancouver to Guelph, and Ottawa's renewed Festival Canada.
His many awards and honours include the Canada Music Council Medal, doctorates from the universities of Toronto and Guelph, and the Order of Ontario. Goldschmidt is also a companion of the Order of Canada.
Among his many contributions nationally there is one that stands out the most, and that is the constant proof he has given his fellow Canadians that they can succeed.
Mordecai Richler,
Doctor of Letters
Atkinson College (BA, BA Hons.), Stong College Convocation
June 17, 6:30 p.m.
He is a novelist, an essayist, a scriptwriter, a journalist and an editor. He is one of Canada's most acclaimed and controversial writers. He is known for his commentaries on the state of the nation, and praised as a social critic whose works are funny and incisive. His name is Mordecai Richler, and he is an author for all ages.
Richler has created unforgettable characters for readers who are young and young at heart such as Jacob Two-Two, Duddy Kravitz, Joshua and Barney. His works include 13 novels such as Jacob Two-Two Meets the Hooded Fang and several television and radio scripts.
Richler has received national and international recognition for his writing and immortalized characters. His awards include the Governor-General's Award for Fiction, the Screenwriters Guild of America Award (1974), New York Times Outstanding Book (1975), Book of the Year for Children Award (1976), Commonwealth Writers Award (1990), and the Giller Fiction Prize (1997).
York University wishes to recognize his role in creating consistently important works of Canadian Literature.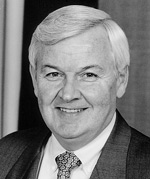 Alan G. McNally,
Doctor of Laws
Schulich School of Business
June 18, 10:00 a.m.
Alan McNally's resume is one that every MBA graduate aims to achieve in his or her lifetime. His combination of formal education by attending excellent business schools internationally and his dedication to a countless number of civic causes throughout his career provides an example of how one achieves success in their lives.
McNally is a York University alumnus, a recipient of the Schulich School of Business Outstanding Executive Leadership Award and a former member of the York Board of Governors. He currently holds the position of chairman and chief executive officer of Harris Bank in Chicago, a wholly owned subsidiary of the Bank of Montreal. Prior to this, McNally was vice chairman of the Bank of Montreal where he played a leading role in the merger between Harris Bank and the Bank of Montreal in 1984.
While in Toronto, McNally made several contributions to the community at large as the treasurer of Queen Elizabeth Hospital Foundation, director of Kids' Help Phone and director of the Canadian Council for Aboriginal Business.
As a trustee of DePaul University, a member of the advisory board of Northwestern University's business school, director of Chicago Youth Centres and a board member for the United Way, McNally now devotes his time to the Chicago community just as well as he committed himself in Toronto.
Hon. Madam Justice
Beverley McLachlin,
Doctor of Laws
Osgoode Hall Law School
June 18, 2:30 p.m.
As a distinguished jurist, Beverley McLachlin has made a strong contribution to the development of the case law in Canada under the Charter of Rights and Freedom. As a female, her achievements serve as a strong role model for women in the study and practice of law.
Being an enthusiastic supporter of legal education in law schools and within the profession, McLachlin is the author of several publications. She also served as a keynote speaker at the program on effective written advocacy offered by the Osgoode Hall Law School Professional Development Program last fall.
Appointed to the Supreme Court of Canada in 1989, McLachlin moved up the ranks of the court system in British Columbia from the County Court (1981) to the Supreme Court (1981), to the Court of Appeal (1985) and then to Chief Justice of the Supreme Court (1988). McLachlin serves on the bench with great distinction and is highly regarded as an outstanding member of the court.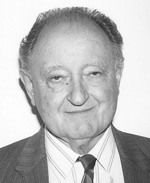 Peter E. Sandor,
Doctor of Laws
Atkinson College (BAS., BScN, BSW)
June 18, 6:30 p.m.
If you ask him about Piano Concerto #20 in D Minor, he'll know. If you ask him about Le Nozzo Di Figaro, he'll know. Just mention the name Mozart and Peter Sandor, the internationally recognized expert on Mozart, will explain it all.
Sandor arrived in Canada after the Hungarian Revolution and soon after began his career as an operations engineer and a management consultant for KMPG and Acres International. But his true passion has always been music.
Sandor has made extraordinary contributions to the musical life of Toronto and Canada through his leadership and patronage. After the completion of his MBA in Business Administration at York University during the 1970s, he became active in the Mainly Mozart Festival and in 1984 founded the Toronto Mozart Society on which he continues to act as Chair. In order to give young performers a starting opportunity, he later endowed the Young Singers' Mozart Competition.
Sandor's continued love of music led him to continue his formal studies after retirement. With a focus on Baroque Opera, Sandor began a second degree in Interdisciplinary Studies. Although illness prevented him from continuing, he will always be considered a life long learner.