Six York University alumnae have been recognized by Women's Executive Network's (WXN) Canada's Most Powerful Women: Top 100 list for creating positive change in the workplace by advocating for workforce diversity and inspiring tomorrow's leaders. The list honours women from the private, public, and not-for-profit sectors in a variety of professional fields and career levels and is divided into 13 sections, four of which recognize one or more York alumna(e).
MLSE Arts, Sports & Entertainment
Recognizing women who have shaped Canadian thinking, communications and culture.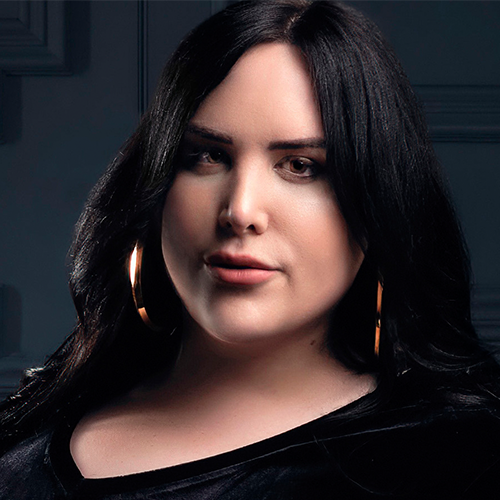 Charlie Wall-Andrews
MA '14, School of the Arts, Media, Performance & Design
Executive Director, SOCAN Foundation; Lecturer, University of Toronto; Trudeau Scholar and PhD in Management Candidate, Ted Rogers School of Management
---
Charlie Wall-Andrews is an entertainment industry executive and faculty member at the University of Toronto. Her work has helped countless artists turn their passion and talent into sustainable careers. She is a Ph.D. candidate at Ted Rogers School of Management, where she specializes in strategy, innovation, and entrepreneurship. She is on the Board of Directors of WorkInCulture, and TELUS Community Investment Board and is the inaugural Vice-Chair of Music Canada's Advisory Council.
Canada's Most Powerful CEOs
Recognizing Canadian Female CEOs who are the compelling force behind their organizations.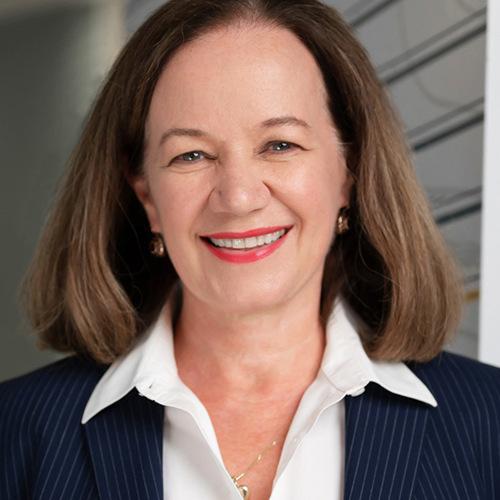 Angela Brown
MBA '83, Schulich School of Business
President and Chief Executive Officer, Moneris Solutions; Board Director, Altus Group
---
Angela Brown is president and CEO of Moneris Solutions, a leader in payments solutions for Canadian businesses. Angela became CEO of Moneris in 2013 after more than 25 years in the Canadian and U.S. payments industry. Angela sits on the board of directors of Altus Group (AIF.TO) as well as on the advisory boards of several non-profits: TechNation.ca, Elevate.ca, the Electronic Transactions Association, and the NHL Coaches Association. Angela has an MBA from York's Schulich School of Business and a BA in economics from the University of Toronto.
Mercedes-Benz Emerging Leaders
Recognizing women between the ages of 30 to 45 years, who have been targeted for successive leadership positions within their organizations and have a proven passion for learning and innovation.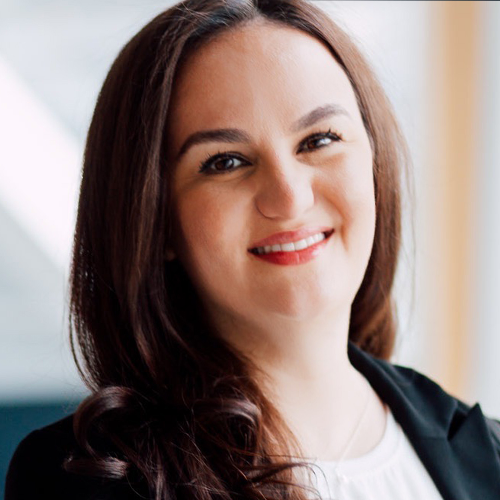 Lena Azzou
BA '05, Faculty of Liberal Arts and Professional Studies
Chief of Staff, Metrolinx
---
An experienced strategic advisor, Lena Azzou is the chief of staff at Metrolinx and is part of a multidisciplinary team leading the largest transportation investment in Canada's history. She is able to help keep the complicated worlds of $80 billion in construction projects, the operations of GO Transit, UP Express and PRESTO, and corporate management in balance. Beyond the day job, Lena's passionate about advocating and celebrating women's accomplishments in the transportation and infrastructure industry as the Executive Sponsor of the Metrolinx Women's Network.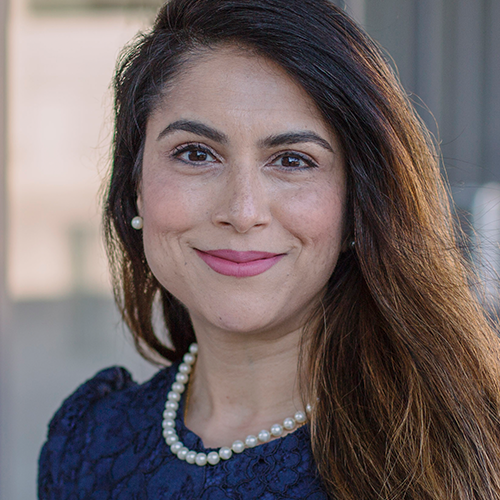 Sadaf Parvaiz
(BBA '02), Schulich School of Business
Global Inclusion and Diversity Leader, GHD
---
Sadaf Parvaiz (CPA, CA) has been leading diversity, equity and inclusion efforts at global organizations for over 15 years. Through her authentic leadership style and deep DEI expertise, she has been able to implement strategies to create more inclusive workplaces. Her thoughtful and empathetic approach has earned her the respect of employees and C-level leaders alike. Sadaf is a proud mom of three girls and grateful to be married to an amazing husband who is a great father and who has supported her throughout her career.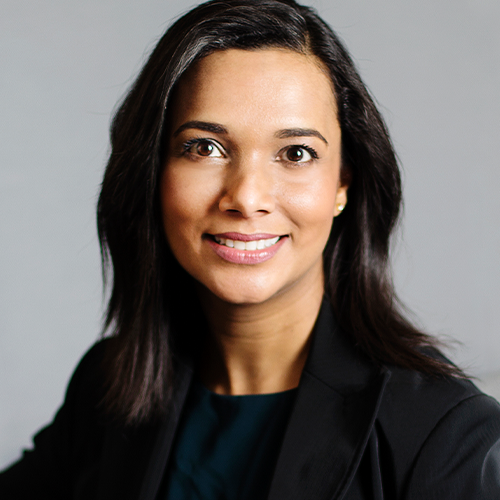 Kashmera Self
(BA '99), Faculty of Liberal Arts and Professional Studies
AVP, Strategy & Emerging Solutions Delivery, Interac Corp.
---
Kashmera is a financial services leader who champions diversity and collaboration. She leads strategy and go-to-market on emerging solutions for Interac and within the innovation ecosystem in Canada. Her priorities are focused on digital/social commerce, open banking, data sharing, and blockchain, leveraging her 20 years of experience across industry-leading brands. Kashmera ties all of this together through her passion to innovate for social good and is a transformative thought leader, both within Canada and abroad, that drives impactful change.
CIBC Executive Leaders
Recognizing women, aged 46 plus, who not only exemplify what it means to be a great leader, but also build confidence and champion others.
Ingrid Macintosh
BA '85, Glendon College
VP Wealth, Head of Marketing, Enablement and Digital Strategy, TD Asset Management; Executive Sponsor, TD Wealth for Women, TD Bank
---
Ingrid Macintosh is a proven investment management executive, leading the overall marketing, enablement and digital strategy for TD Asset Management. As executive sponsor of TD's Wealth for Women Program, she is relentlessly focused on empowering women from all backgrounds to achieve financial confidence and growing the number of women represented in financial services. An outspoken advocate for the financial well-being of women, Ingrid is committed to driving tangible change in how the financial services industry can evolve to better serve women.
ABOUT WXN
Women's Executive Network (WXN), a member-based organization, is North America's #1 and only organization that meaningfully propels and celebrates the advancement of women at all levels, in all sectors, and of all ages. WXN delivers this advancement through training, events, mentoring, networking, and award and recognition programs for members and partners. WXN operates in Canada and the U.S.
---