The pandemic brought many social issues to the forefront, principal among them being social isolation, particularly in Canada's growing senior population. While this issue may have been a recent revelation for many Canadians, it's been a priority for alumnus Mahad Shahzad (BBA '20) for several years.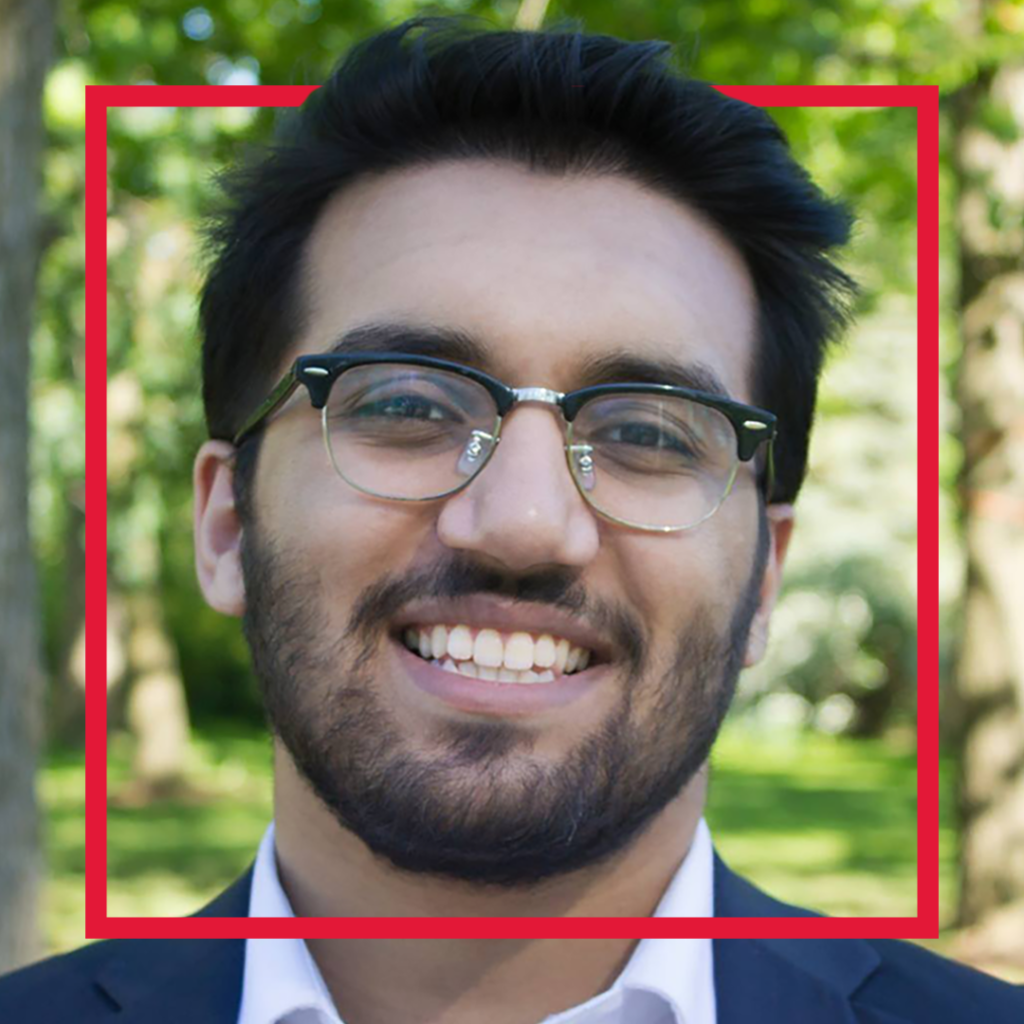 "During my time at York I was able to set the groundwork for the work I do today," says Mahad, a graduate of York University's Schulich School of Business. His organization, Chatting to Wellness, was founded in 2017 during Mahad's first year of university and has continued to grow ever since.
Mahad's idea for the organization was spurred by a visit to Pakistan to visit his grandparents. While visiting, he noticed that despite living with family, his aging grandparents often felt isolated and alone. He grew concerned: if that was the case in Pakistan—where there is a very family-oriented culture — what must it be like for seniors back in Canada?
Curious to know more, he did some investigating and learned that feelings of isolation and abandonment are often reported by seniors living in retirement residences in North America. The more he researched, the more he learned about the negative health impacts of isolation, especially for seniors, and that very little was being done to combat it.
"I started Chatting to Wellness because I saw the severe loneliness, isolation and abandonment of seniors in Canada and wanted to do something about it," explains Mahad.
He started off with just a few friends visiting retirement homes to provide friendship to the seniors there, but the organization quickly grew.
"I started chatting to Wellness because I saw the severe loneliness, isolation and abandonment of seniors in Canada and wanted to do something about it."
Today, Chatting to Wellness is a national social enterprise that fights to improve mental health amongst the elderly by connecting hundreds of volunteers with seniors across Canada who are looking for someone to talk to. Over the past five years, the organization has helped thousands of seniors in need, providing more than 10,000 chatting sessions with youth volunteers over the phone and in-person in retirement homes and long-term care facilities.
"In the future, I hope to help more Canadian seniors in need and create new opportunities to help other populations in need as well," explains Mahad, whose plans for the organization don't stop at the Canadian border. "In the next five years, I hope to grow Chatting to Wellness to an international scale."
Mahad continues to lead the organization while working in technology strategy, mentoring students, and pursuing opportunities to create impact for those in need. He currently leverages the wide variety of experiences from his work and time as a York student, which helps him bring solutions and perspectives that, often, others don't have.
"The best advice I could give to students would be to use the time they have during university to experience as much as possible," reflects Mahad. "I had tons of unrelated, out of the ordinary, almost random, work and learning experiences during university. At the time I felt like I was wasting my time, rather than focusing on my career or just one thing, but it was only later that I realized just how valuable it was for me to experience different fields and industries, meet different people, and try different things. When you are a student, it is the best time to experiment and try new things; everyone is incredibly forgiving and there is always time to 'get back on track.' Use this time to learn more about the world, others, and yourself."
Mahad was named one of York University's 2022 Top 30 Alumni Under 30. Learn more about the program and the impressive young alumni on the list.
---