Stay connected with other York alumni through our new virtual book club.
In this online community, alumni can enjoy books related to lifelong learning, social issues, literature, psychology, and other user-submitted ideas. There is no cost to participate – you just have to get a copy of the book to enjoy.
How it works: Book club members will connect through a private online forum where they can discuss the current book and network with each other. The group will spend two months on each book, so you'll have plenty of time to read. You can sign up and learn more at: www.pbc.guru/yorku
Why should you join? As a member, you will have an opportunity to both connect with fellow alumni and be part of a lifelong learning community!
---
Currently reading
Butter Honey Pig Bread by Francesca Ekwuyasi (March - May 2022)
An intergenerational saga about three Nigerian women: a novel about food, family, and forgiveness.
Butter Honey Pig Bread is a story of choices and their consequences, of motherhood, of the malleable line between the spirit and the mind, of finding new homes and mending old ones, of voracious appetites, of queer love, of friendship, faith, and above all, family.
Francesca Ekwuyasi's debut novel tells the interwoven stories of twin sisters, Kehinde and Taiye, and their mother, Kambirinachi. Kambirinachi feels she was born an Ogbanje, a spirit that plagues families with misfortune by dying in childhood to cause its mother misery. She believes that she has made the unnatural choice of staying alive to love her human family and now lives in fear of the consequences of that decision.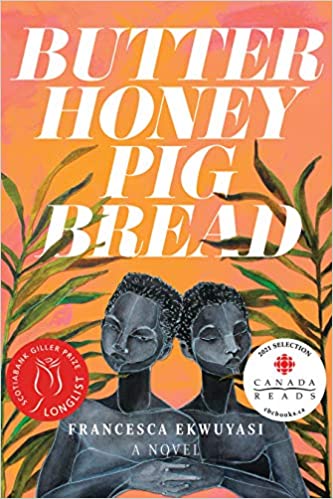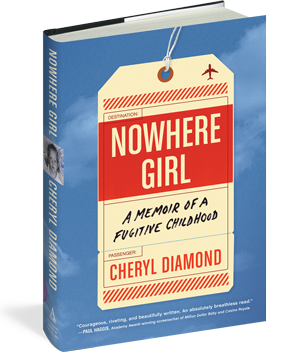 Nowhere Girl by Cheryl Diamond (May - July 2022)
By the age of nine, I will have lived in more than a dozen countries, on five continents, under six assumed identities. I'll know how a document is forged, how to withstand an interrogation, and most important, how to disappear . . .

To the young Cheryl Diamond, life felt like one big adventure, whether she was hurtling down the Himalayas in a rickety car or mingling with underworld fixers. Her family appeared to be an unbreakable gang of five. One day they were in Australia, the next in South Africa, the pattern repeating as they crossed continents, changed identities, and erased their pasts. What Diamond didn't yet know was that she was born into a family of outlaws fleeing from the highest international law enforcement agencies, a family with secrets that would eventually catch up to all of them.

By the time she was in her teens, Diamond had lived dozens of lives and lies, but as she grew older, love and trust turned to fear and violence, and her family—the only people she had in the world—began to unravel. She started to realize that her life itself might be a big con, and the people she loved, the most dangerous of all. With no way out and her identity burned so often that she had no proof she even existed, all that was left was a girl from nowhere.

Surviving would require her to escape, and to do so Diamond would have to unlearn all the rules she grew up with. Wild, heartbreaking, and often unexpectedly funny, Nowhere Girl is an impossible-to-believe true story of self-discovery and triumph.
Join the book club now to vote for our August - December read!
---

Stay in touch: Update your info
Whether you're a student or one of our alumni, don't miss out on news from York Alumni & Friends! Sign up for the YorkU Alumni News and update or change your info and communications preferences today.