Ongoing T.A.S.T.E.
Make a positive contribution to the student community and Take A Student to Eat!
The T.A.S.T.E. program pairs mentors with York students over an informal meeting during which the alumna/us shares information about their job, industry and organization. Help students to explore potential careers as they ask questions and learn more about a role, organization, or field of interest.
Date: Ongoing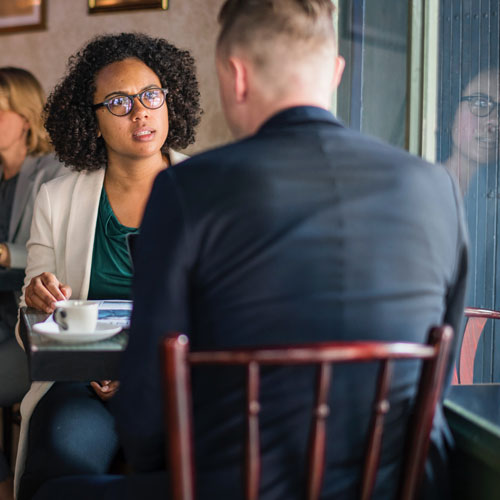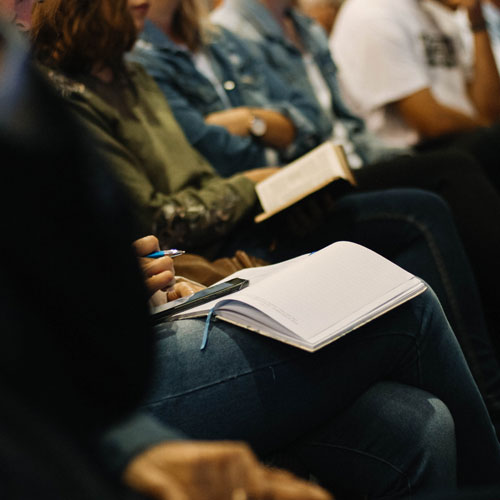 Career Conversations: Ongoing
Take part in one of York's Career Conversation panels and share details of your personal career path with students. Career Conversations enables students to gain insight into a variety of careers within a specific field. Alumni and other professionals share:
The realities of the sectors they work in
Strategies for entering the sector
Opportunities within their field
Date: Ongoing
Email surina@yorku.ca directly to apply.
GRADitude
York's annual GRADitude events offer alumni the chance to inspire and support our graduating student leaders as they prepare to take their first steps into the workplace after university. If you're an alum achieving success in your field and would like to be part of our events to share some of your advice and insights with our students, please contact Ellie Coult at ecoult@yorku.ca to discuss opportunities.
Glendon Connects
Glendon Connects offers Glendon alumni a virtual mentoring opportunity via LinkedIn. Engage in a course based mentoring relationship with students while reconnecting with both the student experience and Glendon. Students gain tangible experience from connecting with alumni by posing career and leadership themed questions.
Date TBC.
Interested participants should join the LinkedIn group and connect with Mireille Millette, Director of Alumni and External Relations: mireille.millette@glendon.yorku.ca
---

Stay in touch: Update your info
Whether you're a student or one of our alumni, don't miss out on news from York Alumni & Friends! Sign up for York U Alumni News and update or change your info and communications preferences today.
This is your Impact

Volunteer
Use your experience, build your network and keep connected to help York students and alumni.
Find Opportunities
Share your story
York alumni are making an impact. Inspire others by sharing your story.
Start Sharing