Stay connected with other York alumni through our new virtual book club.
In this online community, alumni can enjoy books related to lifelong learning, social issues, literature, psychology, and other user-submitted ideas. There is no cost to participate – you just have to get a copy of the book to enjoy.
How it works
Book club members will connect through a private online forum where they can discuss the current book and network with each other. The group will spend two months on each book, so you'll have plenty of time to read. You can sign up and learn more at: www.pbc.guru/yorku
Why should you join?
As a member, you will have an opportunity to both connect with fellow alumni and be part of a lifelong learning community!
The Pull of the Stars by Emma Donoghue (March - May 2021)
In an Ireland doubly ravaged by war and disease, Nurse Julia Power works at an understaffed hospital in the city center, where expectant mothers who have come down with the terrible new Flu are quarantined together. Into Julia's regimented world step two outsiders -- Doctor Kathleen Lynn, a rumoured Rebel on the run from the police , and a young volunteer helper, Bridie Sweeney. In the darkness and intensity of this tiny ward, over three days, these women change each other's lives in unexpected ways.
---
Next book
Eat a Peach by David Chang (May - July 2021)
David Chang is the famed chef behind the Momofuku restaurant empire and star of the Netflix hit Ugly Delicious. But despite his enviable career success, Chang has struggled with suicidal thoughts, depression and anxiety.
In his new memoir, Eat a Peach, Chang wrestles with his lifelong feelings of inadequacy, explores the mental illness that almost killed him, and finds hope in the communal act of sharing a meal. Using grace, candor, and humour, he lays bare his mistakes and wonders at the extraordinary luck that made him one of the most influential chefs of his generation.
Join us as we follow Chang's switchback journey in search of belonging.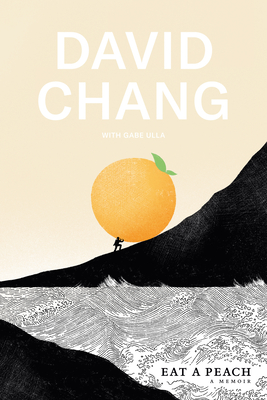 ---

Stay in touch: Update your info
Whether you're a student or one of our alumni, don't miss out on news from York Alumni & Friends! Sign up for the YorkU Alumni News and update or change your info and communications preferences today.
This is your Impact

Volunteer
Use your experience, build your network and keep connected to help York students and alumni.
Find Opportunities
Share your story
York alumni are making an impact. Inspire others by sharing your story.
Start Sharing