Stay connected with other York alumni through our new virtual book club.
In this online community, alumni can enjoy books related to lifelong learning, social issues, literature, psychology, and other user-submitted ideas. There is no cost to participate – you just have to get a copy of the book to enjoy.
How it works
Book club members will connect through a private online forum where they can discuss the current book and network with each other. The group will spend two months on each book, so you'll have plenty of time to read. You can sign up and learn more at: www.pbc.guru/yorku
Why should you join?
As a member, you will have an opportunity to both connect with fellow alumni and be part of a lifelong learning community!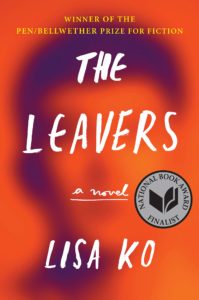 The Leavers by Lisa Ko (August - October 2021)
Set in New York and China, The Leavers is a vivid and moving examination of borders and belonging. It's the story of how one boy comes into his own when everything he's loved has been taken away--and how a mother learns to live with the mistakes of her past.
This powerful debut is the winner of the 2016 PEN/Bellwether Prize for fiction, awarded by Barbara Kingsolver for a novel that addresses issues of social justice.
---
Next book
The Glass Hotel by Emily St. John Mandel (October - December 2021)
In this captivating story of crisis and survival, Emily St. John Mandel takes readers through often hidden landscapes: campgrounds for the near-homeless, underground electronica clubs, the business of international shipping, service in luxury hotels, and life in a federal prison.
Rife with unexpected beauty, The Glass Hotel is a captivating portrait of greed and guilt, love and delusion, ghosts and unintended consequences, and the infinite ways we search for meaning in our lives. 
---

Stay in touch: Update your info
Whether you're a student or one of our alumni, don't miss out on news from York Alumni & Friends! Sign up for the YorkU Alumni News and update or change your info and communications preferences today.