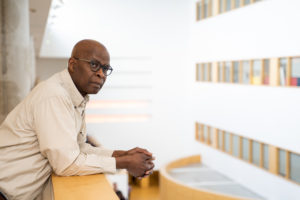 At the beginning of the pandemic, advocated for the collection of disaggregated data on COVID-19 in order to reveal and highlight the unequal health outcomes being experienced by people of different backgrounds. A Professor in the Faculty of Education, Dr. James is also the senior Advisor on Equity and Representation at York and is widely recognized for his research contributions in the areas of intersectionality of race, ethnicity, gender, class and citizenship. Thanks to his advocacy, the Government of Ontario began to collect and compare COVID-19 case data against neighbourhood-level data on race and immigration, revealing how racialized and lower-income communities in Ontario are disproportionately impacted by COVID-19.
Our work to counter inequality also continues at the Dahdaleh Institute for Global Health Research at York. The Institute partnered with Médecins Sans Frontières to create a Safe Water Optimization Tool Project to build, pilot, and scale a machine learning-enabled web-based tool that will help humanitarian responders ensure that water is safe to drink in crisis zones around the world.
Some of the people who are hardest hit by the pandemic have been seniors living in long-term care homes. York's Dr. Pat Armstrong is the Principal Investigator on an international study focused on Re-imagining Long-term Residential Care. The study brings together academic researchers and professional care providers to tackle four project themes including approaches to care, work organization, accountability, and financing and ownership. The research will re-imagine long-term residential care by identifying promising practices for thinking about, planning, and organizing long-term care.