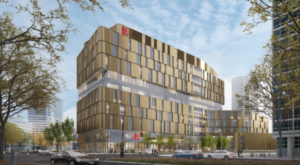 Construction is already underway on York's eagerly-awaited Markham Centre Campus (MCC), which will welcome our first students in the fall of 2023. The MCC will initially offer programs from four Faculties and the School of Continuing Studies. York Libraries will also provide a modern facility to support programs and research.
This year, we held a virtual ground-breaking for the new School of Continuing Studies building – the first Continuing Studies building of its kind in North America. It is home to cutting-edge Continuing Professional Education programs, the world-renowned York University English Language Institute, and an ambitious student population eager to build their futures.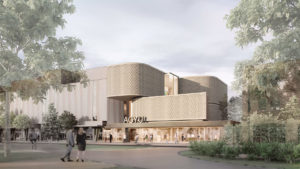 In November, Hariri Pontarini Architects won a bid to design a new stand-alone Art Gallery of York University. The new three-story building will sit at the heart of the School of Arts, Media, Performance and Design, contain a ground level event space with four separate gallery spaces, and become a centerpiece at York's Keele Campus. The new stand-alone art gallery is possible through a $5-million donation by philanthropists and art collectors Joan and Martin Goldfarb, igniting this expansion and re-centering the arts on campus.