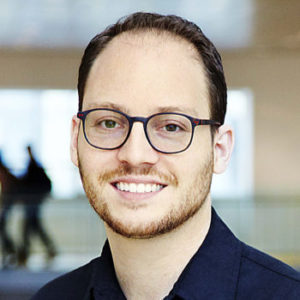 As COVID-19 began to spread around the globe, York's Dr. Steven Hoffman was appointed by the United Nations Deputy Secretary-General to lead the development of a UN Research Roadmap for the COVID-19 Recovery. The UN Roadmap engaged researchers, implementers, funders and citizens around the world as they identified key areas of focus for research and study. The goal was to prepare to rebuild after the pandemic, while fast-tracking progress towards the UN's Sustainable Development Goals.
York faculty members also joined the fight against COVID-19 within Canada. Led by Dr. Jianhong Wu, Canada's national COVID-19 math modelling team at the Fields Institute for Research in Mathematical Sciences continues to advise public health officials by assessing the transmission risk of COVID-19 and the trajectory of potential future outbreaks.
Early on, York's Artificial Intelligence Program — led by Dr. Murat Kristal at the Schulich School of Business — developed a COVID-19 Dynamics Dashboard that uses publicly available data to predict the number of new COVID-19 cases over the next five days in each country around the world. These predictive numbers, which have a 90% accuracy rate, will continue to help support our policymakers, healthcare administrators and public health officials as they make evidence based, informed decisions to stop the spread of COVID-19 and roll out life-saving vaccinations.