As a leader in the effort to build a more socially, economically and environmentally sustainable world, York University and the United Nations Institute for Training and Research (UNITAR) established Canada's first Centre International de Formation des Acteurs Locaux (CIFAL).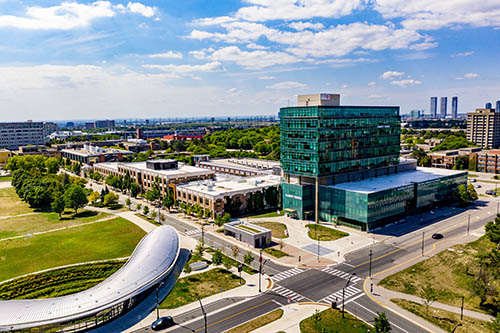 CIFAL Centres are collaborative local and regional hubs for innovative, participatory and co-creative knowledge exchange opportunities to support decision-making processes, build capacity, and accelerate the implementation of UN's Sustainable Development Goals, while tackling complex societal challenges.
CIFAL York will be uniquely positioned to help create impact and support the Sustainable Development Goals around emergency and disaster management, diversity and inclusion, economic development, health and entrepreneurship. The new centre will be a catalyst for positive change and extend York's global reach that already includes more than 300 university, industry and NGO partners in more than 70 countries.
"York University's outsized reputation made it an obvious choice when the United Nations, through UNITAR, started thinking of partnering with an academic institution in Canada to share knowledge and best practices. I count academic institutions as one of UNITAR's most indispensable allies, without whom we cannot hope to achieve the 2030 Agenda."

Nikhil Seth, UN Assistant Secretary-General and Executive Director of UNITAR
---
More on CIFAL
First Canadian UN leadership training centre opening at York – Y-File
Watch the CIFAL announcement
In the News
Markham campus site of first Canadian UN leadership training centre opening at York U - Toronto Star
Markham campus site of first Canadian UN leadership training centre opening at York U - York Region News