Space Engineering Program
Lassonde's Space Engineering program prepares graduates for cutting-edge careers in space or related high-technology sectors. As a Space Engineering student at York, you will develop skills in the design, production and management of complex hardware and software systems for the space environment. As a future Space Engineer, you may develop new technologies such as formation flying for the next generation of spacecraft, take on the management of space programs for industry or governmental agency or be responsible for the manufacture and test of advanced space products and services.
During your program, you will acquire specialized skills in space communications, space vehicle design, orbit determination, attitude control, propulsion, Earth observation and remote sensing, data processing, and quality assurance. York's strong participation in Canadian space endeavours allows you to learn directly from technical experts working in this exciting field.
Studying Engineering at York gives you the tools to understand and design complex technological systems, extending your interest in how things work into a powerful set of specialized engineering skills that will launch you into challenging and rewarding career paths. York is one of Canada's leading scientific teaching and research institutions, with outstanding libraries and research facilities. Admission to York's Engineering programs guarantees you a superior hands-on Engineering education with Canada's top professionals, and eligibility to apply for registration as a Professional Engineer upon graduation. York's Engineering programs prepare you for entry to a wide range of exciting graduate education opportunities.
York's biggest advantage over conventional engineering schools lies in the specific skill set and strong science foundations that our graduates demonstrate. At York, our science and mathematics-related courses are taught by scientists who are leaders in the fields of physics, space science, geophysics, and computer science, while experienced professional engineers teach the applied subjects in our outstanding programs. Our small program size and collegial environment gives you direct access to this expertise. As an Engineering graduate from York you will be a scientist as well as a Space Engineer, highly skilled in both theoretical and practical aspects of applied science.
Undergraduate program
Space Engineering is the science of solving problems in the space environment. Space Engineers apply mathematical and scientific principles to design, build, and improve structures, equipment, and systems used beyond the everyday Earth environment during space flight. Leading to a Specialized Honours BASc (Bachelor of Applied Science) degree, our curriculum is designed to develop powerful problem-solving skills through the integration of theoretical and practical experience in classroom, laboratory, field, and industrial settings.
A common first year Engineering curriculum builds common engineering skills and introduces you to the other engineering disciplines at York prior to beginning specialization in Space Engineering. As you proceed through your Engineering studies at York, courses tailored to Space Engineering will give you the theoretical, technical, and professional skills to succeed in your future career.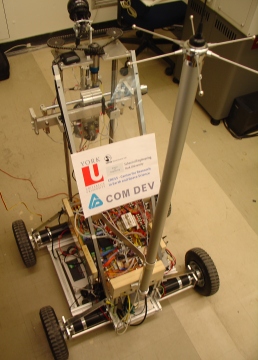 In the final fourth year, all students complete a capstone Engineering Project course. Working closely with a team of your engineering classmates, and under the guidance of a professor, you will work on a self-contained engineering design project to address a real world issue. Through the process of selecting, designing, implementing, testing, evaluating, and documenting your solution, this project will help build your engineering portfolio and prepare you to excel at the future challenges you will encounter during your career as a Professional Engineer.
As a Space Engineering student at York, your studies will begin with foundation courses in engineering, computer science, mathematics and physics. These will prepare you for launch into more specialized study courses in space engineering. York's optional Industrial Internship program provides an opportunity to gain valuable engineering experience prior to graduation. Internships may be tailored between four and sixteen months allowing program flexibility.
As a student, you can participate with faculty in their exciting research programs, join the successful student Mars Rover team, contribute to the student-led nano-satellite program or take part in one of the many space themed activities organized on campus. For more information regarding York's undergraduate Space Engineering program visit the program website or the ESSE department website.
Graduate Program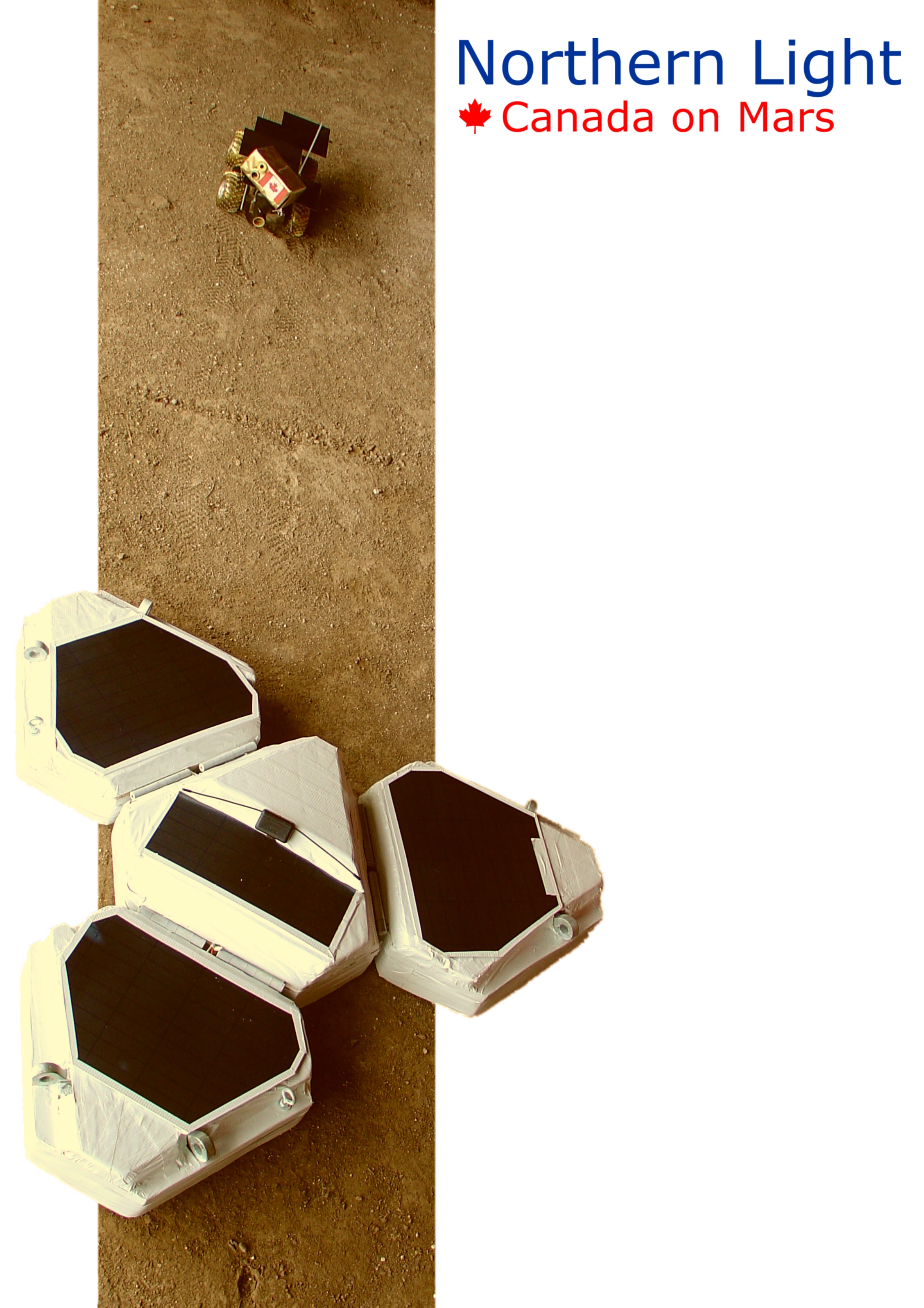 York leading research centre houses a wide variety of laboratories and equipment in space science and engineering. These include a variety of teaching and research laboratories including the Space Engineering Laboratory, the Centre for Vision Research, the Earth and Atmospheric Science Meteorological Observation Station, the York University Astronomical Observatory, and the Centre for Research in Earth and Space Science (CRESS). The close integration of York's Engineering programs with the University's highly regarded pure science research programs and facilities maximizes your opportunities to gain theoretical and applied scientific knowledge.
York University is involved in a wide variety of space missions and endeavors. Missions dedicated to the study of our atmosphere from space include Argus, a Canadian pollution monitor developed in-house at York University and currently operating in Low Earth Orbit, the Optical Spectrograph and IR Imager System (OSIRIS) that measures ozone from Sweden's Odin Satellite, and the SCISAT-1 mission to observe trace atmospheric species. Researchers at York are continually developing next generation space systems and instrumentation to observe atmospheric processes, improve weather and climate forecasting and explore our solar system. York space scientists and engineers led the Canadian team that developed the weather station for NASA's Phoenix mission to Mars in collaboration with leading Canadian space companies. York faculty are currently developing Northern Light, a full Canadian mission to the Martian surface. Visit the ESSE program website here for more information.