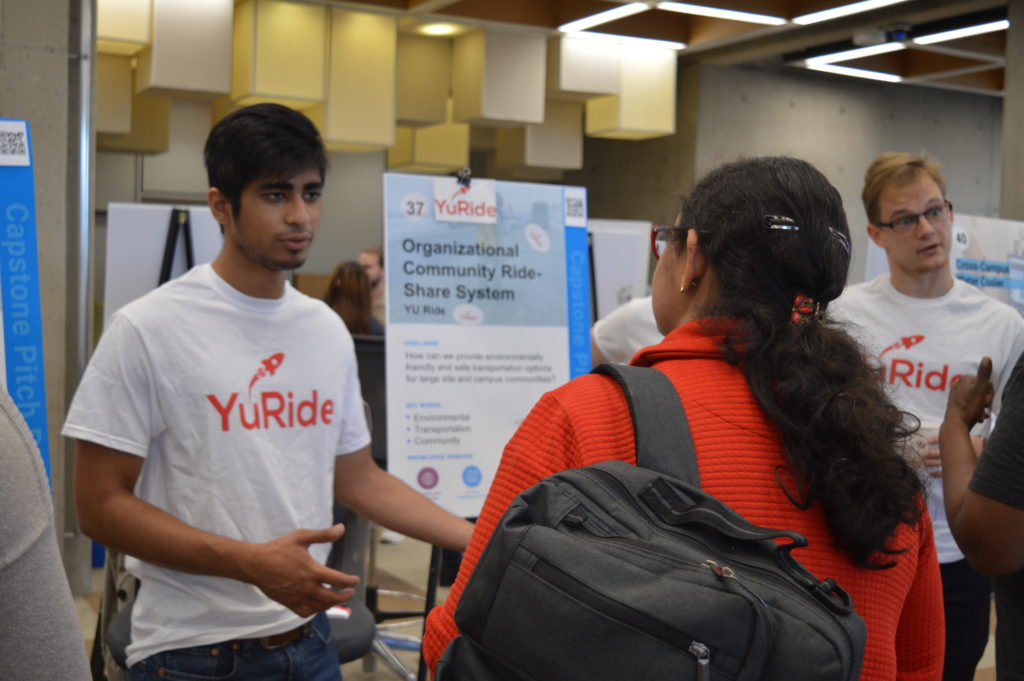 C4 Pitch Week, September 8th - 14th, 2020
Instead of a live Pitch Day event, this year we are hosting a virtual, asynchronous Pitch Week for both students and partners. Between September 8th and 14th students can check out the projects online and ask partners and the C4 Team questions through the comments sections available on each page.
William Gage, the Associate Vice President of Teaching and Learning at York University welcomes C4 students into the new year.
Meet the C4 Teaching Team and find out what they're excited about this school year.
Learn how to pick a project from C4's co-founder Franz Newland.

Download our Project Guide
Download our Project Guide PDF to keep track of which projects you're most interested in.
View highlights from the first year of C4.
Get motivated and inspired and find out how C4 will enable you to dream big this year.