Challenge Question
PIP*: How might we assist students & classes across Canada in measuring the carbon impacts of their sustainability Action Projects?
Partner: Learning for a Sustainable Future
*PIP Partner Intensive Project: This project has goals and parameters that are driven by the designated project partner. It is expected that the student team will work closely with the partner and engage in regular, synchronous collaboration throughout the duration of the course.
Project Summary

Learning for a Sustainable Future supports Canadian students in taking on youth-led sustainability Action Projects, which can cover anything from planting a school garden, to starting a vermicomposter in the classroom, to running a community-wide climate change awareness campaign. But quantifying the actual impacts of these projects in terms of carbon footprint is a challenge. A student-friendly GHG measurement tool is needed to help us assess our collective impact as an organization, provide students with tangible results for their Action Projects, and help us steer students towards the most impactful climate actions.
Youth have been on the front lines of demanding and contributing to climate action, including by participating in Action Projects with LSF. These projects have noted educational and personal benefits for students, as well as measurable sustainability impacts, but the specific GHG reductions of these Action Projects have not yet been meaningfully quantified. The proposed tool would need to cover a range of potential project areas such as: planting (trees, native species, food), food (growing, consuming, disposing), waste (landfill, compost, recycling, plastics, reusable items, diverting), transportation, water, energy, etc. Carbon footprint calculation tools exist, but can be difficult to adapt for use by student-led Action Projects in Canada. For one, energy landscapes vary widely across the country and can result in significant differences in emissions calculations (e.g. what is the net emissions reduction in switching to an electric vehicle in Ontario, where hydroelectricity has a smaller footprint vs in Nova Scotia, which relies more heavily on coal? What about switching to a plant-based diet in the North where meat is widely available but produce has to travel long distances?). In addition, few (if any) of these tools are designed for use by children and may be too complicated to be practical in the classroom.
A simple and comprehensive tool that accounts for provincial/regional variability and covers a wide range of potential Action Project focus areas is needed. Students should be able to indicate their location, the specific activities undertaken, and their results (e.g. number of people changing a behaviour, kg of food waste diverted from landfill, hours of electricity saved, km of driving avoided, etc.) and come out with a carbon impact measure put in terms they can understand (e.g. the equivalent of # of trees planted, or another contextual measure). Current carbon footprint tools must be adapted (with respect to intellectual property rights, of course!) to measure and quantify the carbon impacts of student Action Projects. This practical tool has the opportunity to yield a variety of benefits. Primarily, it will help students better understand the impact of their Action Projects and take more strategic actions to deepen their impacts. It will help them feel connected to the broader push towards emissions reduction in Canada and globally. It will help ease their eco-anxiety as they can see the concrete results of their behaviour changes. And it will help us as an organization steer students towards more impactful actions and assess our collective impact.
Want to learn more? Click here!
Sustainable Development Goals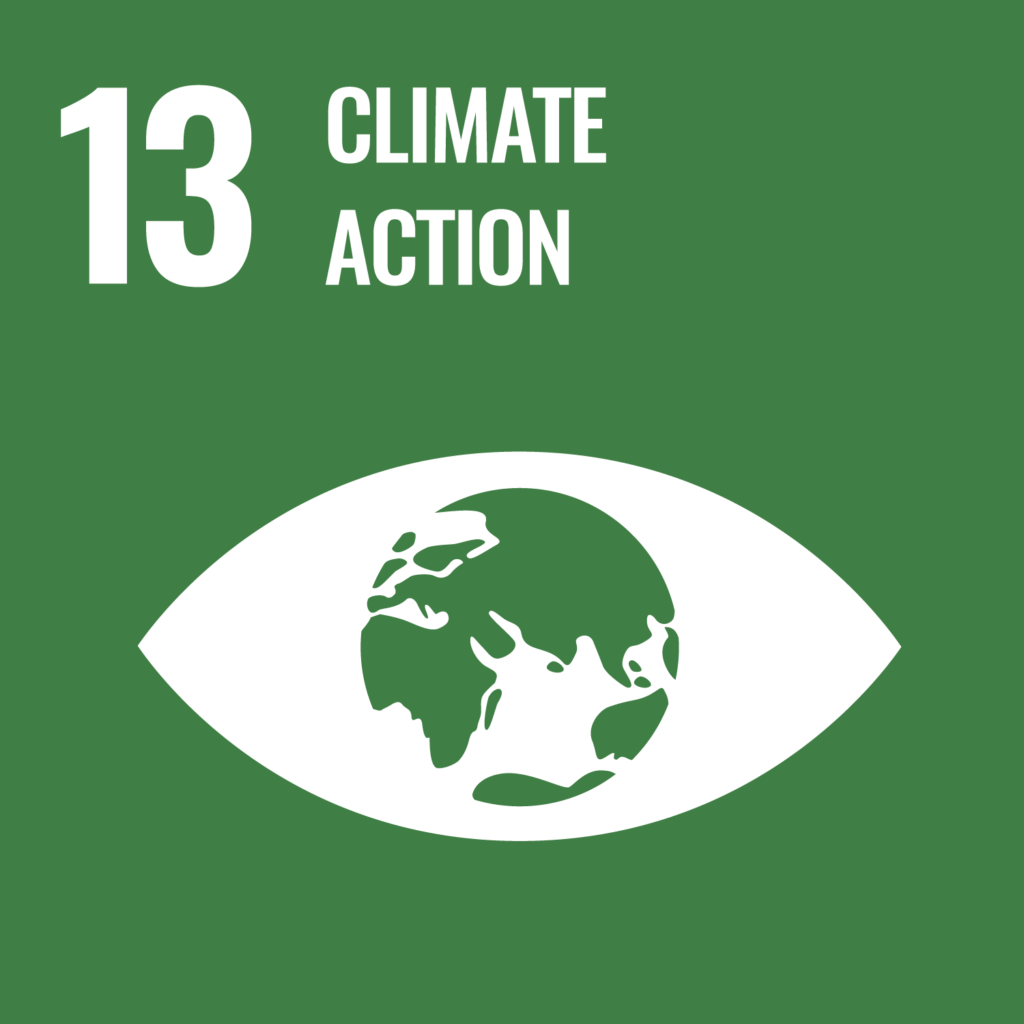 Organizational Profile

Founded in 1991 by a diverse group of youth, educators, business leaders, government and community members, LSF is a non-profit Canadian organization that was created to integrate sustainability education into Canada's education system. LSF's mission is to promote, through education, the knowledge, skills, values, perspectives, and practices essential to a sustainable future. LSF's goal is to work together with educators, students, parents, government, community members and business leaders to integrate the concepts and principles of sustainable development into education policy, school curricula, teacher education, and lifelong learning across Canada.
Partner Website

Learn more about the kind of work the project partner does by browsing their website.
Additional Resources

Key Words

Environment
Sustainability