After Suburbia: Urbanization in the Twenty-First Century, Roger Keil & Fulong Wu (Ed.) (book launch, in-person)
Text version below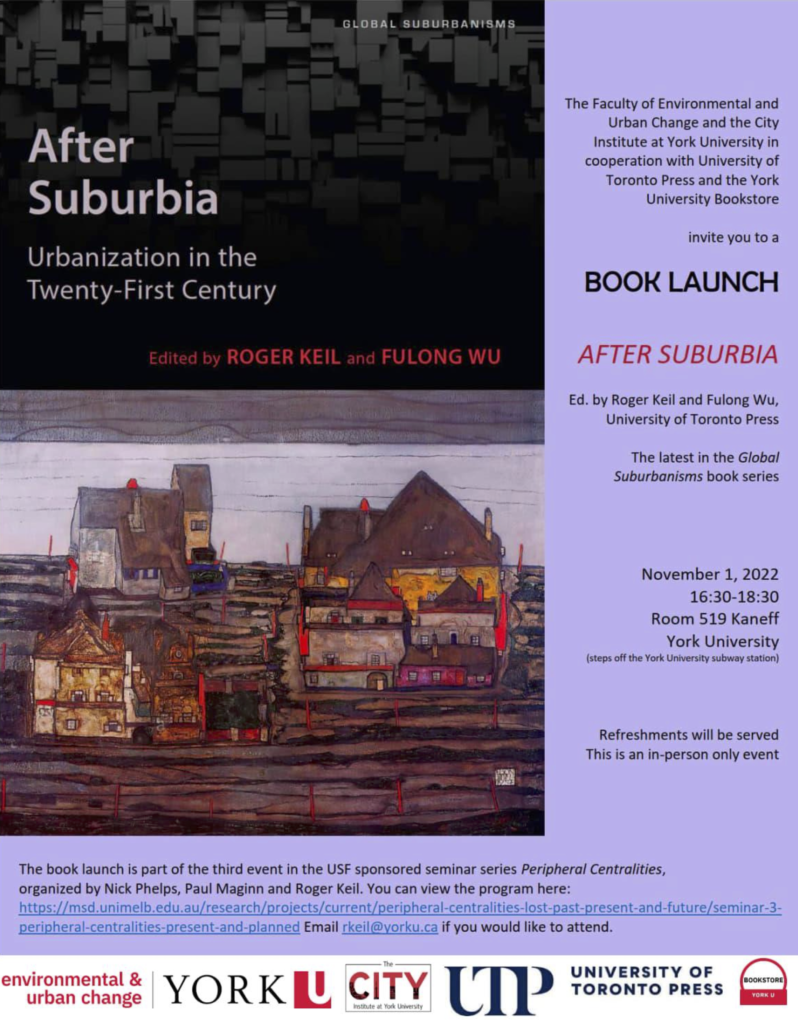 The Faculty of Environmental and Urban Change and the City Institute at York University in cooperation with University of Toronto Press and the York University Bookstore invite you to a book launch:
After Suburbia: Urbanization in the Twenty-First Century, Edited by Roger Keil and Fulong Wu, University of Toronto Press.
This is the latest in the Global Suburbanisms book series.
November 1, 2022
16:30-18:30
At Room 519, Kaneff Tower
York University
(steps off the York University subway station)
Refreshments will be served
This is an in-person only event
The book launch is part of the third event in the USF sponsored seminar series Peripheral Centralities, organized by Nick Phelps, Paul Maginn and Roger Keil.
You can view the program here: https://bit.ly/3s6zckZ
Email rkeil@yorku.ca if you would like to attend.