Calumet College celebrated its 50th Anniversary during the 2020-2021 academic year. We collaborated on celebrations with our Calumet students, alumnae, fellows, and faculty!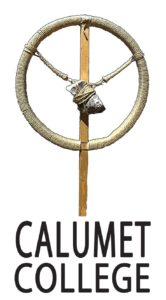 An Evening with Calumet
Feeling a bit lost about how to make professional and personal connections? Bored staying home? Want to network and connect with other Students, Peer Leaders, Staff, Faculty, Alumni, and Fellows? Well this is the perfect opportunity for you!

Kickstart Calumet's College's 50th Anniversary celebrations with An Evening with Calumet! We're inviting all current and past Calumet College members from Students, Staff, Faculty, and Fellows to come together for our 50th. You will be able to connect and engage with your community members and learn all about what we have been planning to make this anniversary memorable.

This event is designed to make it easier, less intimidating, and fun for students to network! You will have the opportunity to play fun games in diverse teams while getting to know your team members and learning about their careers and tips on progressing in your field, as well as talking to fellow students and Peer Leaders, and finding out how you are all connected to Calumet College! Join us on the 26th if you're ready for this productive but fun social!

Please ensure you RSVP to receive the Zoom Link. RSVP by or before Sunday, January 24th, 11:59pm EST

Date: Tuesday, January 26th, 2021
Time: 6:00pm-8:00pm EST.
Student Registration Link: https://tinyurl.com/CC50E1ST

If you have any question, feel free to reach out to wkabir@yorku.ca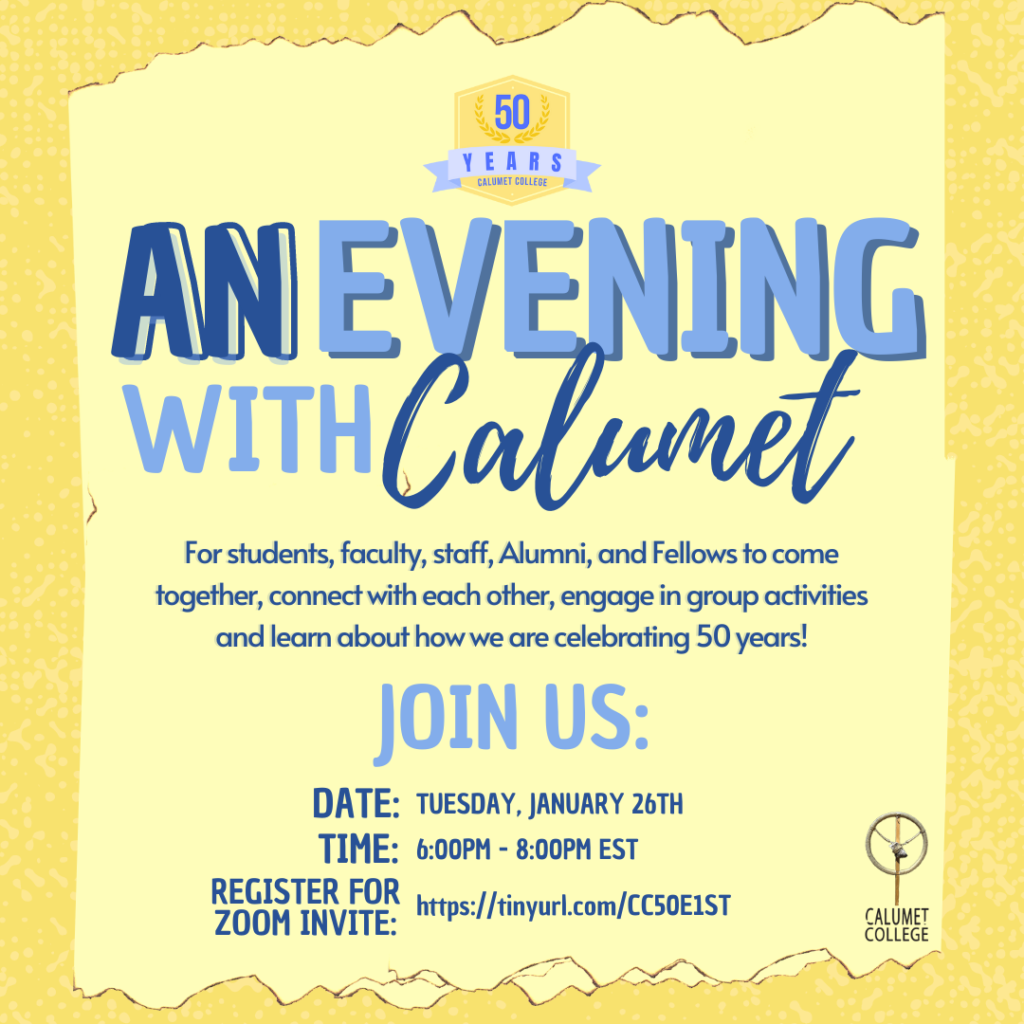 Looking Back & Looking Forward:
50 Years of Calumet College
We're continuing the celebrations for Calumet's 50th Anniversary, and this time, by bringing together our past and our present!
Interested in hearing from our past and present Calumet College members about their experiences at the college?Curious about where Calumet College started and the progress we have made?
Then join us for Looking Back & Looking Forward: 50 Years of Calumet College!
At this panel event, you will get a chance to hear from past and current Calumet College members, including:
David Leyton-Brown – Past Master of Calumet College
Clayton Rhodes – Calumet College Alumnus
Jean-Marc Moke – Current President of Black Students in Psychology (BSIP)
Collin Zinn – Past President of Calumet College Council
All of our panelists have seen and experienced Calumet College at different times and in different roles over the last 50 years, and you will get to hear about their unique perspectives on the Calumet College community.
Additionally, we acknowledge that our 50th Anniversary is taking place under the unique circumstances of the COVID-19 pandemic, and we also want to create a safe space for our community members to come together and share their experiences regarding the pandemic and how it has impacted them. That's why we will spend a portion of the event checking-in with everyone as group, and talk about what we can do as a community to support each other.
This is a great opportunity to connect with the people in your Calumet College community, and learn about all the progress we have made over the last 50 years!
Date: Thursday, February 25th, 2021
Time: 6:00pm to 8:00pm
Location: Zoom Event - Zoom information will be sent to registered guests on the day of the event, February 25th, 2021.
Registration Link for Students
Registration Link for Staff/Faculty/Alumni/Fellows
PLEASE REGISTER TO RECEIVE THE ZOOM LINK.
Please RSVP by or before Wednesday, February 24th @ 11:59pm.
If you have any questions or concerns feel free to email wkabir@yorku.ca.