Attend this annual inspirational event for incoming McLaughlin College students. Hear the McLaughlin College Head and keynote speakers share their insights. At this special event, typically held as a dinner, you'll also have the opportunity to meet other first-year students, ask questions and learn about all the college experience has to offer.
For more information on this event, students can contact us at mclaugh@yorku.ca.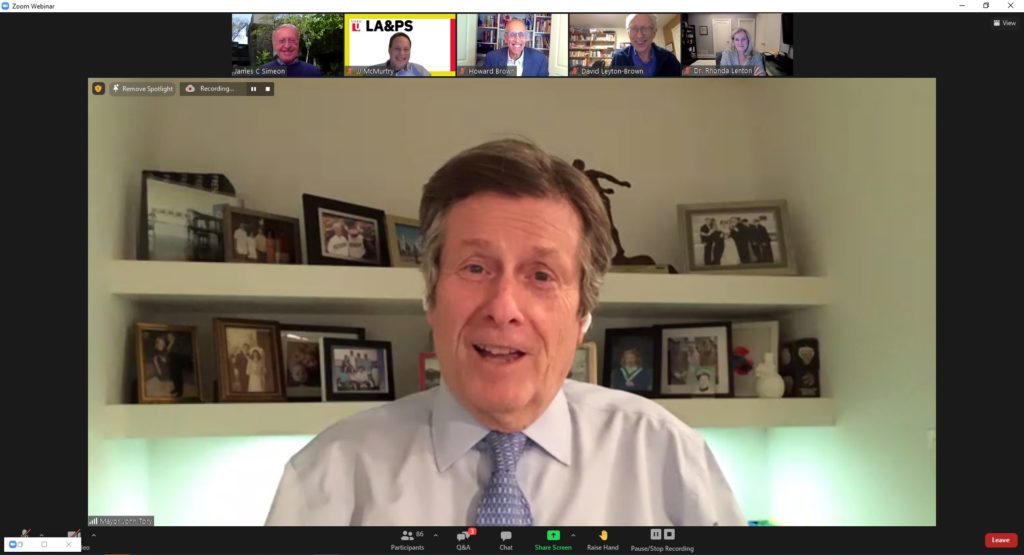 Mayor John Tory
January 28, 2021
Toronto mayor and Osgoode Hall Law School grad John Tory was the keynote speaker at McLaughlin College's virtual First-Year Student Forum on Jan. 28, 2021.
He urged first-year students to get involved with the extra-curricular activities available at the college, their Faculty and across the University. He emphasized that in his experience, all the friendships and the people you meet during your university studies will stay with you for the rest of your life. Tory also spoke about and answered student questions about his career, the city's priorities and combating the pandemic, as well as the economy, affordable housing and public transit.
Past Events