Students in our McLaughlin Peer Mentor Network are available to help you develop effective organizational strategies, learning techniques, self-awareness and academic confidence.​​
The program runs in both the Fall and Winter semesters.
MacMentors are assigned to first-year students on Orientation Day. If you don't attend Orientation, you'll be contacted shortly after.
McLaughlin Academic Life Line
---
Dropping a course? Appealing a grade? Choosing a major? Starting a petition? Writing an essay? Have too many parking tickets? We can help!
The McLaughlin Academic Life Line (MALL) is staffed by senior students chosen on the basis of their academic success and university knowledge, who can provide you with the campus information you need or put you in touch with someone who can.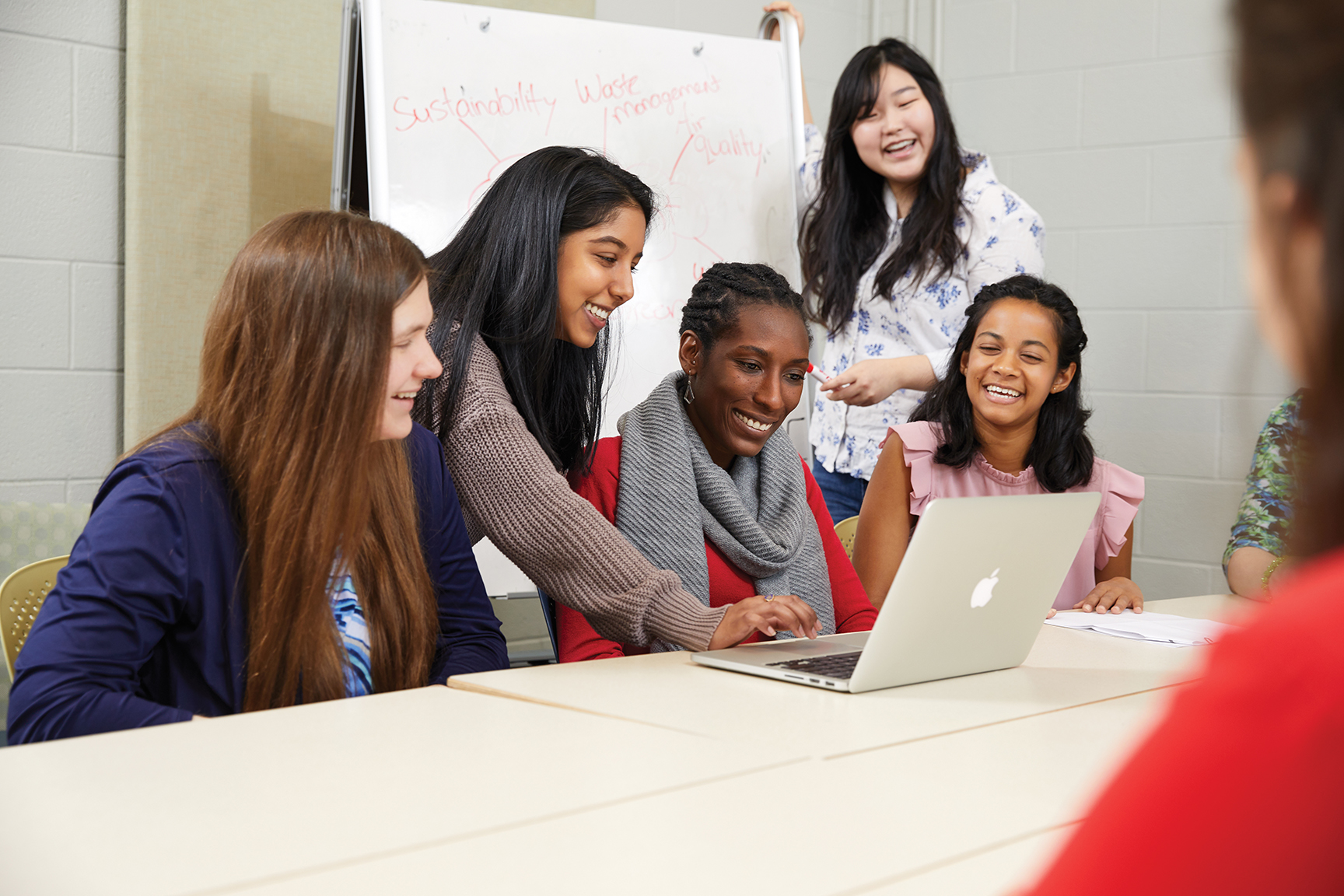 Meet our Peer Mentorship Team!
Peer Mentor Leaders
---
Students engaged as Peer Mentor Leaders through McLaughlin College can provide guidance, advising and support for academic resources on the York campus. These upper-year undergraduate students have good academic standing and work with the college head, administrative coordinator and staff to promote and develop the Peer Mentoring Network. Peer leaders are also involved in managing a team of MacMentors as well as offering one-on-one peer advising.
Peer Mentor Coordinators
---
As a new McLaughlin College student, you are automatically enrolled in this program and typically paired with a volunteer Peer Mentor from your area of study. You'll have access to group workshops, one-on-one consultation services, and connections to the resources and opportunities offered by McLaughlin College, LA&PS and York University. Our Peer Mentor Coordinators oversee these partnerships and social events for mentors and mentees alike.