Need support to be successful in your studies? Here you'll find the most commonly used student support services at New College such as health and wellness, access to an academic advisor, and peer assistance initiatives such as PASS and our mentorship program. Explore the sections below to access these on-campus resources.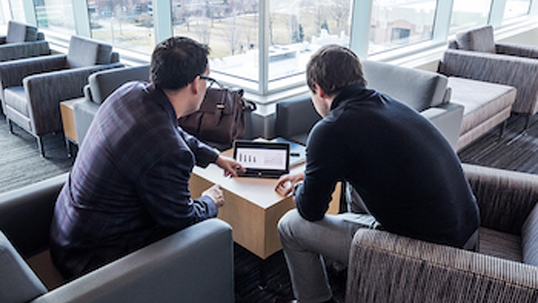 PASS Program
Our free Peer-Assisted Study Sessions, or PASS, are a proven and effective strategy for helping you succeed in challenging courses.
Peer Mentorship
Connect with a high-achieving upper-year student who can help you adjust to university life, and find support and resources.
Academic Advising
We provide the information and guidance to support your academic needs and help you achieve your goals.
Accessibility & Well-being
Various services at York are available to ensure all community members get the accessibility, counselling and health supports they need.