Annual Howard Adelman Lecture - Anna Lekas Miller: Love Across Borders
Location: Accolades West, 109
York University
Keele Campus, 4700 Keele Street
June 13, 2023
7:00-9:00pm
CRS is pleased to collaborate with Luminato Festival - Illuminating Ideas and the Provocation Ideas Festival in holding its annual Howard Adelman Lecture with special guest speaker Anna Lekas Miller and co-panelists Zahra Dhanani, lawyer and co-owner of Old's Cool General store and Jay Ramasubramanyam, Assistant Professor, Department of Social Science, York University
Moderator: Ruth Kolescar-Green, Associate Professor, Special Advisor to the Dean's Office on Indigenous Issues, Faculty of Liberal Arts & Professional Studies, York University
The event is free, but everyone must register: https://www.eventbrite.ca/e/love-accross-borders-tickets-611413493217
Love Across Borders
With deep empathy, rigorous reporting, and the irresistible perspective of a true romantic, journalist Anna Lekas Miller spotlights couples around the world who confront frustrating immigration systems to be together—as she did to be with her husband.
Hear readings from Miller's newly published book Love Across Borders and a panel discussion from experts and artists with lived experience of forced migration.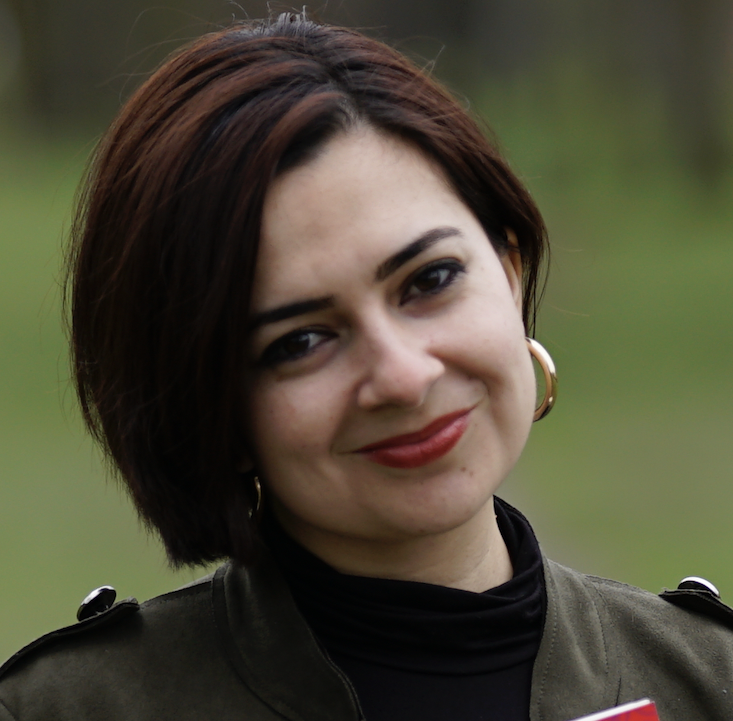 Anna Lekas Miller
Anna Lekas Miller is a writer and journalist who covers stories of the ways that conflict and migration shape the lives of people around the world. She has reported from Palestine, Lebanon, Turkey and Iraq, covering the Israeli occupation, the Syrian civil war and exodus to Europe and the rise and fall of the Islamic State. Since moving to London, she has turned her attention to the rise of the far right in Europe and the United States, investigating immigration systems, white supremacist ideology, and the ways that people are standing up to them. She is most interested in stories of love and healing in an unpredictable, and often unstable world.
Her journalistic work has appeared in Vanity Fair, The Intercept, CNN, and The New Humanitarian while her essays have appeared in Newlines Magazine. She is an IWMF fellow and runs a newsletter called Love and Borders. She tweets under the handle @agoodcuppa, but her favorite social media is TikTok, where she makes videos about racial justice and immigrant rights.
She currently lives in London, with her husband, Syrian journalist Salem Rizk.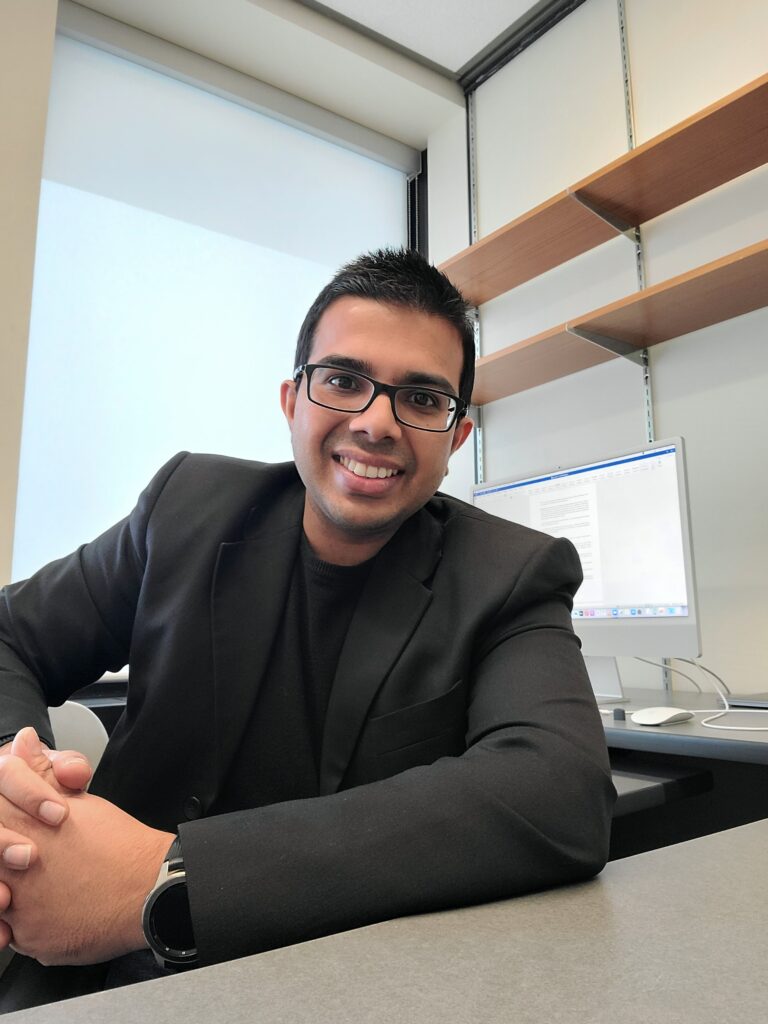 Jay Ramasubramanyam
Jay Ramasubramanyam is an Assistant Professor in the Law & Society Program at York University. Dr. Ramasubramanyam obtained his B.A. in Criminology from Victoria University of Wellington, New Zealand. He received a Postgraduate Diploma and LL.M. in International Human Rights from Birmingham City University, United Kingdom and his Ph.D. from the Department of Law and Legal Studies and the Institute of Political Economy, at Carleton University, Ottawa.
He is a global south migration researcher. His research expertise includes forced migration, international refugee law, statelessness, third world approaches to international law, human rights, race and racialization, postcolonial theory, and South Asian studies. His research explores the asymmetries of power, knowledge production and the ostensible legitimacy of norms in the field of refugee studies and refugee law.
Prior to his academic career, he was employed by the Office of the United Nations High Commissioner for Refugees (UNHCR) as a Refugee Status Determination Associate and in the International Committee of the Red Cross (ICRC) as a Protection Field Officer.
Ruth Green
Dr. Ruth Green is an Associate Professor in the School of Social Work at York University. Ruth uses She/her pronouns. She is an activist turned accidental academic. Green identifies as an urban Indigequeer woman. She is a citizen of the Haudenosaunee Confederacy. She is from the Kanien'keha:ka Nation and is a member of the Turtle Clan. She was born a Canadian but was 1/2 disenfranchised when she was 10 years old. By the time she was 34.5 years old she was completely disenfranchised. She acknowledges the privileges she gets in a world of identity politics to be governed by legislation that is 100 years older than she is! She also acknowledges her paternal Celtic heritage. Green likes to think about Indigenous education and social issues that impact Indigenous communities. Ruth is currently the Special Advisor to the Dean of Liberal Arts and Professional Studies on Indigenous Issues. She has a PhD from OISE in Adult Education and Community Development, an MSW and a BSW from X University now known as Toronto Metropolitan University.
Zahra Dhanani
Zahra Dhanani is a lawyer, trainer, adjudicator, facilitator, consultant for nonprofits, and small business owner. With more than 25 years experience, She has extensive knowledge in the areas of anti-oppression, diversity, inclusion, organizational development, restorative justice, conflict resolution, social justice, gender violence, disability, sexual orientation and newcomer realities.