Award Type: Scholarship
No. of Awards: Minimum of 1 per year
Value: $2,000
The submission deadline for 2022 has passed.
Description:
The Anthony H. Richmond Scholarship will be awarded annually to a graduate level student conducting research on interactions between
refugees, forced migration, immigration and/or resettlement within or outside counties of origin and
the environment.
Created by Freda Richmond in memory of her husband, Anthony (Tony) Richmond, Professor Emeritus at York University and one of the founders of York's Department of Sociology.  He established the department's graduate program and served as its first director, and he was also a founding member of the York Centre for Refugee Studies.  In 1980, he was elected a Fellow of the Royal Society of Canada.  Richmond was known for his civility, lack of pretense, sense of fairness and commitment to scholarly life, as well as his consistent encouragement to women scholars in sociology.  Richmond's academic interests began in Britain with studies in race relations and moved on to migration studies when he first came to Canada, before focusing in the latter part of his career on refugees and refugee policy.  His lifelong Quakerism fueled his concern for inequities of all kinds.  In his final book, "Global Apartheid: Refugees, Racism and the New World Order" (published in 1994) Richmond examined the repressive and restrictive policies 'White' and wealthy countries had instituted to restrain the number of migrant workers and refugees from developing countries – describing the result as a form of Global Apartheid.
Recipients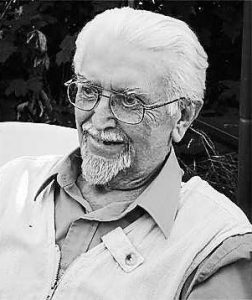 Selection:
First preference will be given to students studying forced migration arising from environmental changes such as climate change, flooding, drought, forest fires, and land or sanitary degradation – with a particular focus on research that is empirical, that considers the impact that the environment has on displaced people, or that examines policies developed as a result. If no student meets the first preference, then the award will be given to a student researching a second preference, namely the interactions between forced migration and either political, economic, social or other factors as they relate to refugees. If multiple applicants are eligible at a given preference level, selection will be based on how the research demonstrates excellence or promise. The award will be adjudicated by the Centre for Refugee Studies.
Eligibility:
Graduate student (MA, PhD) enrolled at York doing their MRP, thesis or dissertation on the stated theme