Indigenous Perspectives on Planetary Healing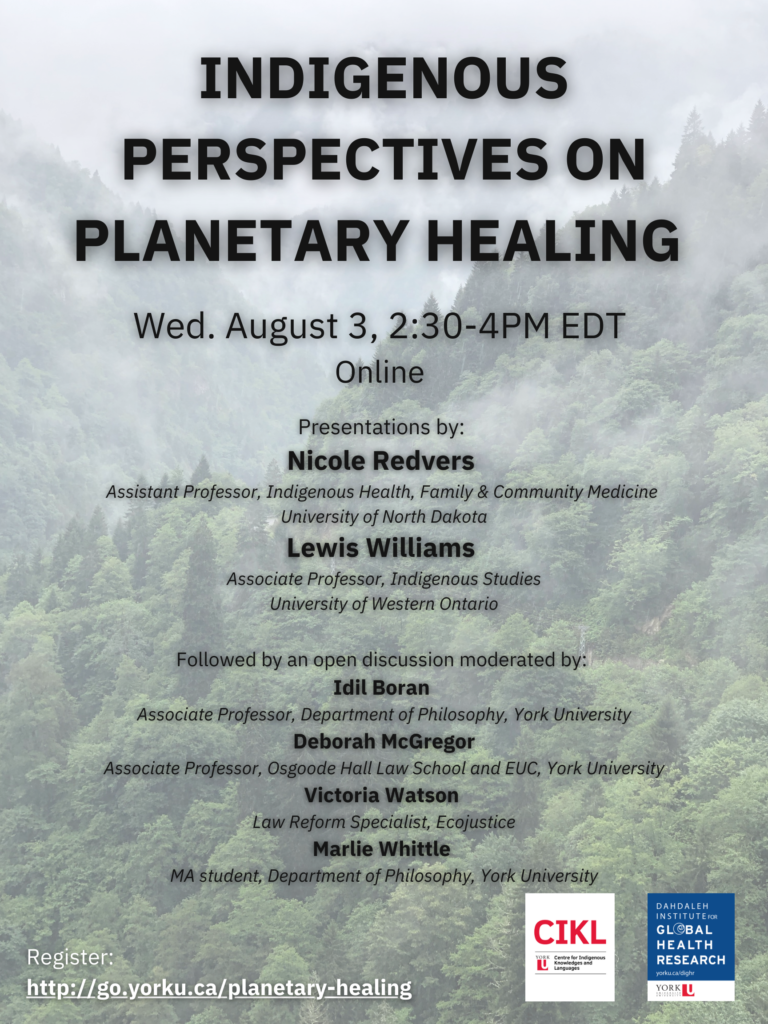 In anticipation and celebration of the International Day of the World's Indigenous Peoples (August 9), please join us to celebrate Indigenous knowledges and create space for sharing perspectives on striving toward human and environmental wellbeing.
Dr. Nicole Redvers (University of North Dakota) and Dr. Lewis Williams (University of Western Ontario) will conduct presentations on healing as it relates to environmental injustice, climate change, and/or biodiversity loss that sparks creativity, reciprocity, and knowledge-sharing among Indigenous and non-Indigenous researchers and practitioners (people working on the ground).
Led by DI Faculty Fellow Prof. Idil Boran and DI Graduate Student Scholar Marlie Whittle, this event is a joint initiative between York's Centre for Indigenous Knowledges and Languages and the Dahdaleh Institute.